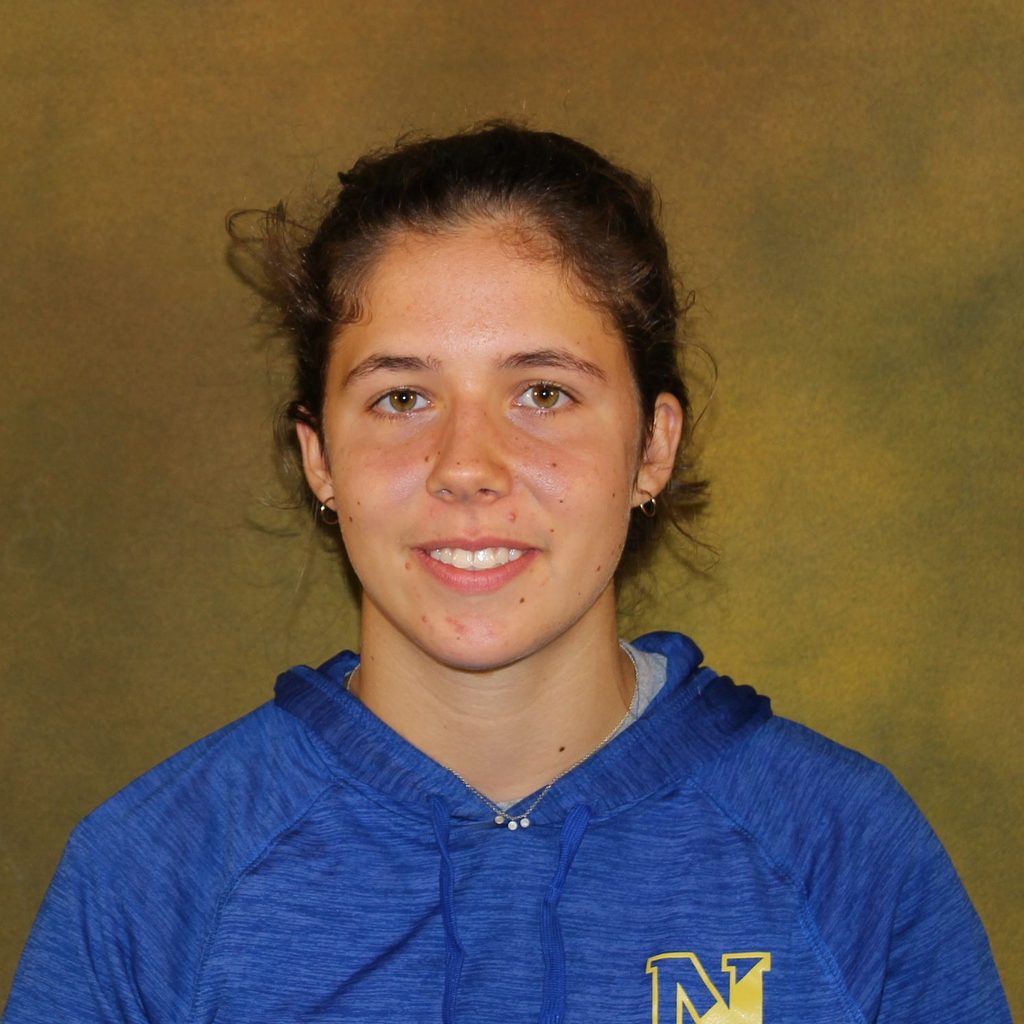 Harper Brooks-Kahn '23, a Political Science/International Relations and Statistics double major, spent Winter 2021 studying abroad on the DIS Copenhagen program.
Hillerod, DK – I took a train up to Hillerod about an hour from Copenhagen to explore Fredriksborg Slot (Castle). On my way back to the train I snapped this photo in front of a bakery on the main street.
Dragør, DK – My roommate and I in a spur of the moment decision one day decided to bike down to Dragor which was over an hour away by bike. It is an adorable little town filled with bright yellow houses. You can't see it from this photo but from the docks you could look out at Malmo, Sweden. While the trip was quite beautiful the bike back to Copenhagen definitely left us with tired legs.
Hillerod, DK – During my visit to Hillerod I visited Fredriksborg Slot. While on my trip I was taking a class in watercoloring so I took this time to just sit and paint. It did become quite challenging when my paints began to freeze due to the temperature outside
Amalienborg – During our first trip out after quarantine we stopped by Amalienborg which is the official residence of the Danish royal family. It is a beautiful building which you can see from all around the surrounding area. It is fun to come watch the changing of the guards in this square.
Kings Garden (Kongens Have)- For another water color assignment I took this picture to paint at Kongens
Have.
Superkilen Park – Superkilen is in Nørrebro which is considered the cool, multicultural neighborhood. There is a skate park and chess boards but this swing really caught my eye while I explored the area.
Deer Park – North of Copenhagen is Deer Park which is exactly what it sounds like. In this large outdoor area there are deer wandering everywhere. You would wander along a path and see herds of deer sitting right next to you.
The Forgotten Giants – Throughout and around Copenhagen there are these large wooden giants. There are 6 total hidden in beautiful natural areas. My friends and I went on an exploration to find them all one day. Unfortunately we only made it to 4 of them before we ran out of gas. This is Sleeping Louis.
Nyhavn – Nyhavn is perhaps the most well known location in Copenhagen. The brightly painted buildings really emphasize the culture and feeling the Denmark gives off. The Hygge sense of coziness and comfort. Despite the cold weather everything is bright and colorful.
For our Renewable Energy Systems class we were asked to visit Copenhill, a large man made ski hill that doubles as a heat and power waste plant. If you look to the horizon in Copenhagen you can see this structure from in the city. We drank hot chocolate and marveled at the fearlessness of the skiers on the slope.