A Discussion with Faculty Director Mihaela Czobor-Lupp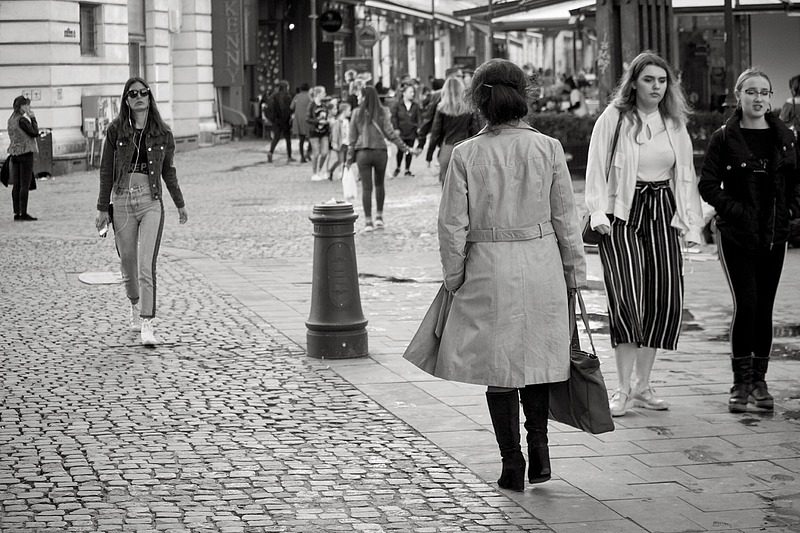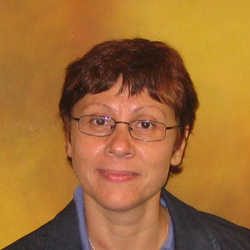 What inspired you to plan (Beyond) Nationalism & Xenophobia in Central and Eastern Europe? What did you hope to accomplish?
Several things inspired me to plan the program. Firstly, I am from Romania, and I used to teach at the University of Bucharest. As such, my interest in the subject matter is both professional and personal. Professional in that I am currently engaged in research on nationalism in the context of cosmopolitanism, and personal in that I have personally experienced the pernicious effects of nationalism. I immigrated to the United States 20 years ago, and I know how difficult it still is to live between nations and between identities. The world needs more people who are living between cultures and who can mediate between nationalities and between different ideologies. Through this program, I hope to share my experiences with my students and inform them about issues such as these. 
What makes this program different from other study abroad programs?
Compared with other European off-campus studies programs, this is one of the only ones that is based in Eastern Europe rather than in Western Europe. Eastern Europe is not very well-known by many Americans. Romania is a fascinating location; it is at the crossroads of many different histories, legacies, and cultures, and it is an area that is extremely fluid and entangled with its surroundings.
But perhaps the biggest reason why this program is different from other study abroad programs is because of its organizer, me! This program has a unique vibe; while traveling (which we do a lot), I try to have my students not only absorb things academically, but to interact with people, eat/try new foods, explore new places, and enjoy life. This program is a complex, multi-faceted immersion into Romanian life, and every aspect of it ties back to my own personality and knowledge of the country (I lived in Romania for 36 years). I have breathed the air, and I know the culture, language, and people of this country. This program is my way of giving this knowledge back to my students.
What does a typical day look like on your program?
Every day on this program is rather atypical. We switch landscapes and gears frequently. Students will be taking courses at the University of Bucharest, and when not attending classes, they will be developing their own lives within the city and traveling to different locations in Romania. In the past, we have traveled to Transylvania, Brasov, Sighișoara, Sibiu, and the Black Sea, and in Spring 2023, we will get to explore a bit of both Bosnia-Herzegovina and Serbia as well. All in all, each day, students are encouraged to step outside of their comfort zone.
What does the housing situation look like, and what are the benefits of this living arrangement to students?
When I ran this program in the past, students stayed in the dorms of the University of Bucharest (which are arguably much newer and nicer than the dorms here at Carleton!). There is a gym and a supermarket close to the dorms, along with a plethora of restaurants, where students have enjoyed sampling the wide array of delicious, inexpensive food that Bucharest has to offer. Bucharest is located in the southern part of Romania, which has a lot of Balkan/Mediterranean influence. We will be eating a lot of pork, lamb, and beef, and students will have the opportunity to purchase some amazing Middle Eastern and Greek food from street vendors in and around the city. Simply due to the quality of the food in Romania, students should expect to potentially gain a few pounds!
What are you most looking forward to?
I am looking forward to many things. It has been five years since I was last in Romania, so I am excited to see the country and its people again. I am also looking forward to seeing some of my old friends (and students!), many of whom are involved with the (Beyond) Nationalism & Xenophobia program. And finally, I can't wait to re-experience the joy that I felt the first time that I ran this program; introducing my students to a universe so close-to-home for me was an incredibly personal and rewarding experience.
What advice would you give to students to encourage them to study abroad during their Carleton career? What benefits do you see to the experience in general?
I believe that the best way to love and understand your country is to leave it behind and go somewhere else. It is only by leaving your country that you can truly begin to understand your own culture, and the best way to grapple with the notion of "home" is to return from living/studying abroad.
---
Mihaela Czobor-Lupp is an Associate Professor of Political Science. She has been at Carleton since 2010.