A Discussion with Author and Professor Marnie Ammentorp-Jorenby '91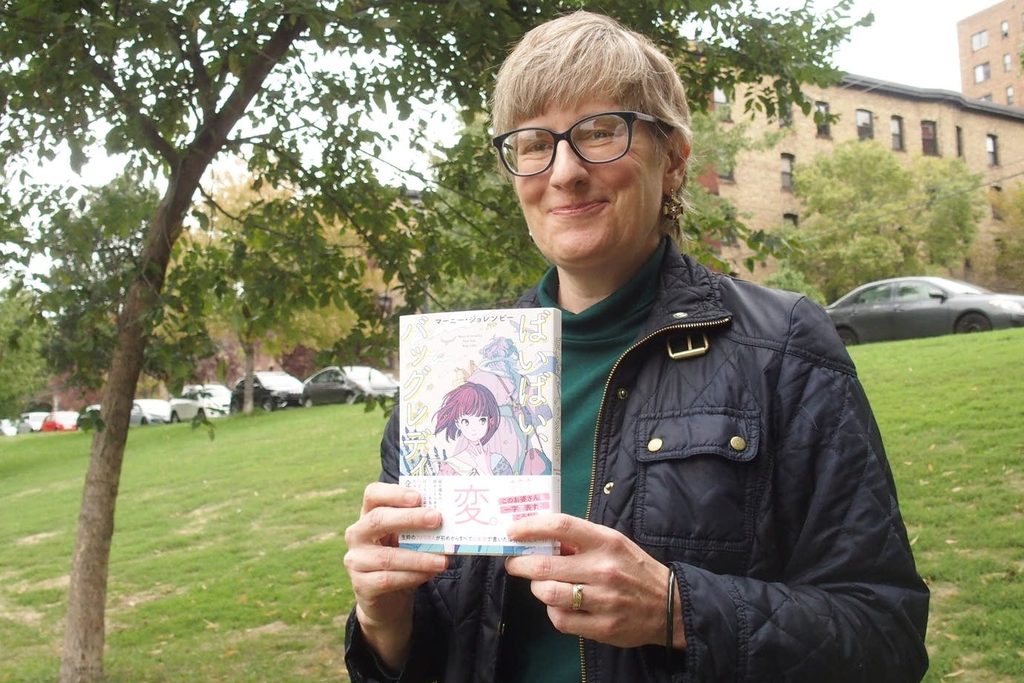 Early last term, Helena Kaufman (Director of Off-Campus Studies) overheard an interesting segment while listening to Minnesota Public Radio. The segment was about the recent publication of a Japanese novel, titled Bye-bye Bag Lady, written by Carleton alum Marnie Jorenby. Dr. Jorenby graduated from Carleton as a Studio Art major in 1991 before obtaining a Master's at the University of Minnesota and a PhD in Japanese at the University of Wisconsin-Madison. She is currently working as a Lecturer in Japanese at the UofM.
The OCS office was interested in learning more about Dr. Jorenby's experiences studying Japanese language and culture while at Carleton (and abroad). We reached out to her in early February and were thrilled when she agreed to participate in an interview with us.
Keep reading to learn more about Dr. Jorenby's journey from Carleton student to published Japanese author.
---
It is my understanding that you graduated from Carleton in 1991 as a Studio Art major. During your time at Carleton, did you also study Japanese? If not, when/why did you decide to begin learning Japanese?
Prior to coming to Carleton, I hadn't ever studied Japanese, nor did I know very much about Japanese culture. Back then, there weren't very many visual aids available for learning Japanese, so my only perception of Japan was what my imagination could conjure up. My partner at the time (now my husband) was a student at St. Olaf, but he would come to Carleton every week in order to take Japanese classes. He was interested in Japanese religion and philosophy, and it was his interest in Japan that first inspired me to take a couple of Carleton Japanese courses myself. Almost immediately, I fell in love with the language (all three alphabets: hiragana, katakana, and kanji). It was like I was beginning my life again. During high school, I struggled to express myself in English; English had a lot of emotional baggage for me, and learning to write/speak in Japanese freed me from some of these constraints. Because the Japanese language requires that you structure your sentences and express yourself so differently than in English, I felt as if I were able to become somebody new.
In the MPR interview, you mentioned that you studied abroad in Japan during your senior year at Carleton. Which program did you attend, and what was your experience abroad like?
As a Studio Art major, I had been intending on attending a Studio Art study abroad program in France. However, shortly after discovering my passion for Japanese, I decided to attend a Japanese study abroad program during the Fall of my senior year instead. My program was run through Nanzan University in Nagoya and offered language, culture, and history courses. For most of my stay in Japan, I lived with a host, who was a 28-year old woman working as a lawyer's assistant. She loved showing me things about Japan and truly became a sister to me. To this day, she is still one of my best friends, and every time that I travel back to Japan (which I try to do each summer), we meet up. My whole experience in Japan was about the people that I met, many of whom I have kept in touch with.

Since beginning my Japanese studies and traveling to Japan during college, my life has increasingly evolved into one in which the world I live in is Japanese. Much of my life is now Japanese; for example, if given the choice, I will often choose to forgo reading English novels in order to read novels in Japanese. My husband has been very supportive of my journey into Japanese culture/language, but this journey isn't without its challenges. I burned some bridges with some of my old friends and my American culture when I chose to embrace Japanese culture to the extent that I do. I don't regret my decision; over the years, I have realized that I fit into (and relate with) Japanese culture and people much better than I do with American culture and people.
Bye-bye Bag Lady was your first published Japanese novel, correct? What was your inspiration for writing this novel, and have you done any other writing in Japanese (or English) since then?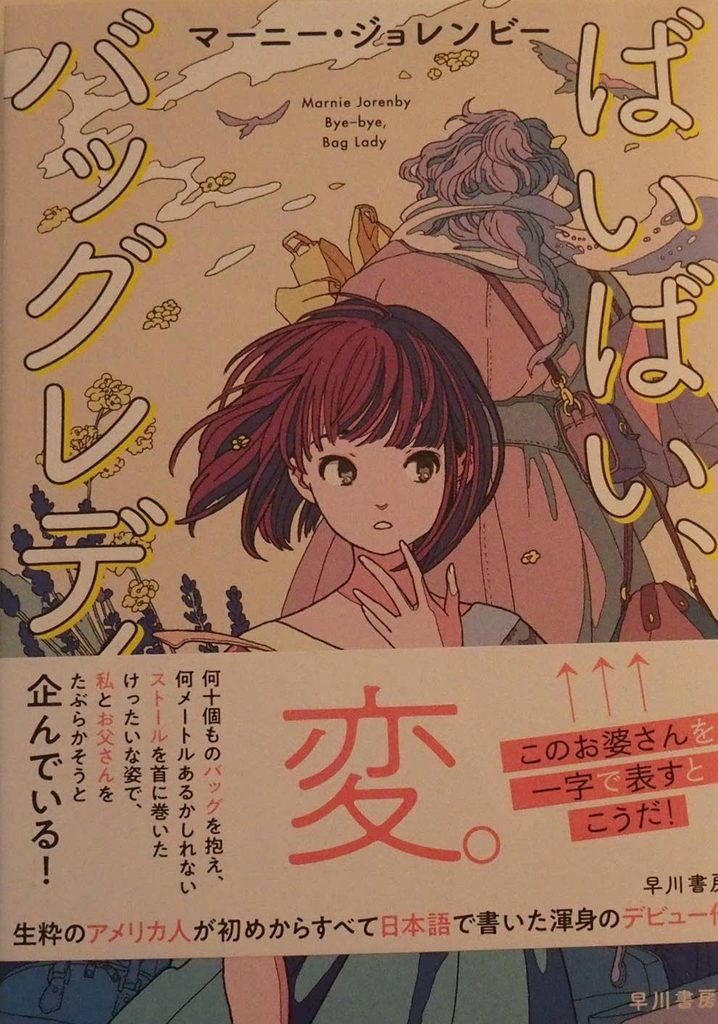 Bye-bye Bag Lady was indeed my first published Japanese novel. The story is told by an 11th-grade Japanese girl named Akebi, who is very much like myself. Akebi speaks with a lot of my own voice and humor, yet at the same time, she possesses qualities that I could never achieve for myself (such as a passion and talent for calligraphy). Akebi finds herself horrified when her father offers a room in their house to a homeless woman (the "Bag Lady") known around town for always carrying 20 bags. The story follows Akebi's journey of self-reflection and discovery. The "Bag Lady" character was inspired by a professor that I had while studying in Japan, who I viewed as a political activist and a champion of those whose voices were rarely heard. This teacher always carried around a number of tote bags and pamphlets; this quirky tendency, together with her "champion" personality gave me the idea for the novel.

Before writing Bye-bye Bag Lady, I had written 5-6 other novels in Japanese, none of which got published. I have also done limited fictional writing in English, and I just finished writing another book in which the protagonist is American (although the book is set in Japan and written in Japanese).
What advice would you give to Carleton students considering studying abroad? Why might studying abroad be a beneficial experience for students to have?
There is truly nothing better than studying and living abroad. There is nothing more important than traveling. It isn't easy to travel outside of college, so take advantage of the once-in-a-lifetime opportunity to study abroad. When you come back from going abroad, chances are that things will have changed. You will have changed, often for the better.
---
Marnie Jorenby is a Lecturer in Japanese at the University of Minnesota. Learn more in her interview with Minnesota Public Radio (MPR).