Hello from Italy! In this blog post I will break down my experiences with Italian gelato and give recommendations for what I believe to be the best gelato spots. I will also provide tips on how to spot a good gelato spot because, believe it or not, not all gelato is created equal.
After just four weeks in Rome, my roommates and I have tried just about every gelato shop in our vicinity. If I were to recommend three specific gelaterias, I would recommend Giolitti, Frigidarium, and Portogallo. In my experience, these gelaterias share similar features which make them great. I will also provide the addresses of these locations below:
Gelateria Portogallo: Via Umberto I, 101, 35123 Padova PD
Giolitti: Via degli Uffici del Vicario, 40, 00186, Roma RM
Frigidarium: Via del Governo Vecchio, 112, 00186 Roma RM
The first feature these shops share in common is also my first tip in high quality gelato hunting: The Color. When looking for gelato, the colors of the gelato itself should not be extremely vibrant or unnatural. Many gelato shops will use artificial colors and ingredients in order to make their gelato look better than it is. The best gelato shops will have flavors with less exciting colors. For example, a good pistachio flavored gelato will look almost brown like an actual pistachio, it should not look green. When a gelateria has more blandly colored gelato, it is one way to tell if they use real ingredients.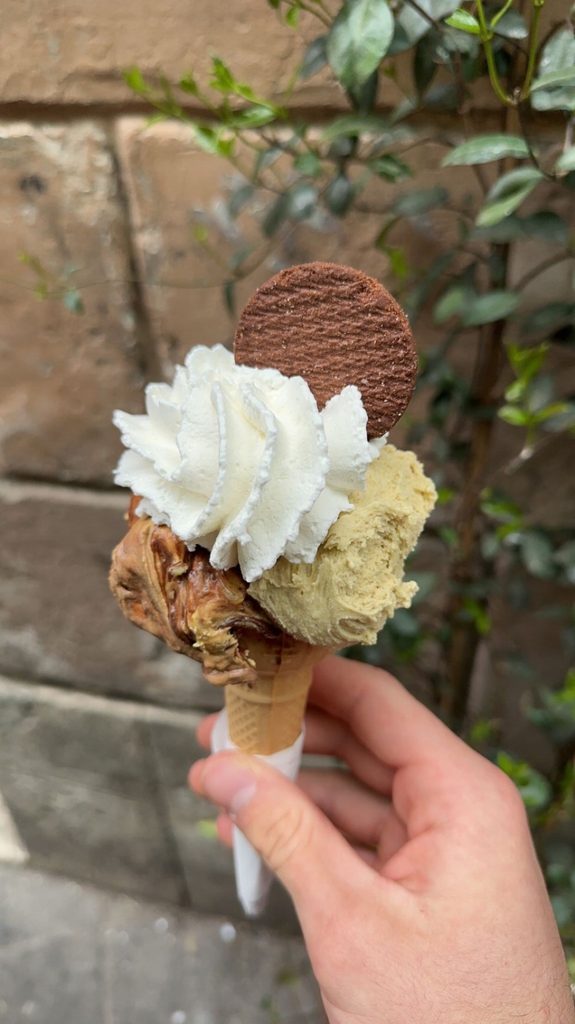 The other tip and common feature is: look for the silver tins! Many gelato shops will have massive mounds of gelato sitting out for people to see as they walk by. This is a trap which can lure an unsuspecting tourist. A massive mound of real gelato would melt if placed in such a way. This is another telltale sign of an artificial gelato which has ingredients added to it so it does not melt. The best gelaterias such as Portogallo cover their gelato in silver tins (picture below). This is because their gelato will melt if it is not kept refrigerated inside that tin. In my experience, silver tin equals delicious gelato.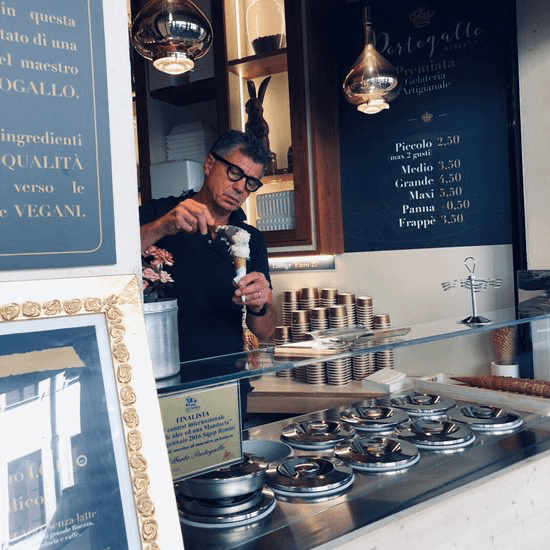 Thanks for listening to my in-depth spiel about the do's and don'ts of Italian gelato. I recommend you keep these tips in mind when wandering the cobblestone streets of the beautiful Italian cities.