We are located in Leighton 119. The office is open from 8:30am–5:00pm during the academic year and 8:30–4:30 during the summer.
General contact: Phone: 507 222 4332 | Fax: 507 222 5614
Email: ocs@carleton.edu
Emergency contact information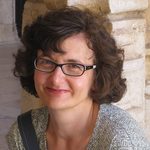 Director of Off-Campus Studies
Lecturer in Latin American Studies

As director of OCS, Helena is responsible for coordinating Off-Campus Studies programming on campus, working with Carleton faculty on the development of Carleton seminars, advising students on program choices, and supervising the OCS office. Originally from Poland, she has worked at OCS since 2000 and holds a PhD in Luso-Brazilian Studies from the University of Wisconsin-Madison.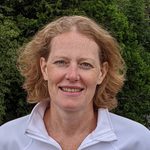 Associate Director of Off Campus Studies

Naomi works with Carleton seminars, events, communications, non-Carleton programs, and student advising. She holds a PhD in Comparative and International Development Education from the University of Minnesota and master's degrees in counseling and French studies from the University of Wisconsin-Madison. Naomi joined the OCS office in 2006.