The 2019-2020 Academic Year marks 50 years since the OCS office first opened its doors in the 1969-1970 school year. Fifty years on, OCS has sent thousands of Carls from Northfield to far (and not so far) corners of the world and back again. Since the office's opening in 1969, 62% of Carls have participated in OCS programs, bringing diverse and varied experiences back to campus with them.
As we plan the office's 50th anniversary, we took a look back at some of the Off-Campus Studies office's most notable moments over the past fifty years. A Carletonian article from 1973 mentioned that instead of taking a term off, male students opted to go abroad so that they could maintain their student status and avoid the Vietnam War draft. Another Carletonian article from 2000 details the OCS office's plans for their 30th anniversary which included a wildly popular food fair.
But the history of Carleton's OCS office actually begins before 1970. Between 1965 and 1970, around 15 Carls each summer completed a term of study in Japan. The traditional 10-week Carleton OCS programs then took shape in 1970, with programs to Japan, the Ivory Coast, and Puerto Rico in the office's inaugural year.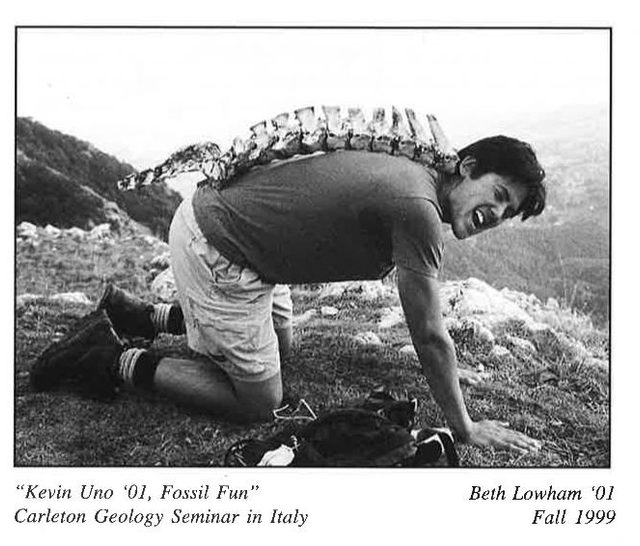 Today, many Carls can't imagine their Carleton experience without OCS. Whether it changed your outlook on education, led you to discover your favorite food, taught you a foreign language, caused some hilarious cultural misunderstandings, or introduced you to your spouse (it's happened), the OCS office continues to shape students' time at Carleton. Do you have an OCS memory you want to share? You can submit them here: carleton.edu/ocs50