In 2023, Carleton College's off-campus program in Russian is moving to Almaty, Qazaqstan. Almaty is the largest city in Qazaqstan, its dynamic and cosmopolitan cultural capital, in sight of the Trans-Ili Alatau range of the Tian-Shan mountains. Built at the crossroads of ancient and modern trade and cultural routes, Almaty exemplifies the spirit of openness, creativity, hybridity and acceptance that has always characterized the cultures that inhabited the great steppe. The Russian language is the language of intercultural communication in Qazaqstan; it remains the language most commonly spoken in Almaty but its changing role in the region is increasingly challenged and problematized. Immersing ourselves in the Russian language and the cultures of Central Asia, we will discuss the role of the language in the debates about cultural and political identities, in postcolonial nation-building projects, and in efforts to bring together the ethnically and linguistically diverse people of Central Asia.
On the Russian at a Cultural Crossroad program, students will devote half of their academic hours to language study. Intensive Russian classes, offering instruction in all aspects of the language (reading, oral comprehension, conversation and phonetics), will take place at Al-Farabi Qazaq National University (KazNu), one of the country's largest and well-known universities. Students will live with families in the center of Almaty, where they will enjoy the city's many historic landmarks, museums and cafes, parks and cultural venues, and immerse themselves in the Russian language and the life of this cosmopolitan city from day one. Through their growing knowledge of Russian, students in the program will enter conversations with people of enormously varied backgrounds. At the same time, through reading, discussions, and travel, students will explore complex issues of national, cultural and linguistic identities of people of Qazaqstan and discuss the country's role in the region, issues that are central to Qazaqstan's participation in global culture today and in the future.
On excursions, students will explore the neighborhoods, sites and hidden corners of Almaty, and the beautiful nature that surrounds it. Day trips will include visits to iconic sights: the Big Almaty Lake, a natural alpine reservoir of otherworldly beauty that provides drinking water to the city; Medeu, the Soviet-era outdoor skating rink in the mountains near Almaty; Shymbulak, the largest ski resort in Central Asia; Charyn Canyon, Qazaqstan's answer to Grand Canyon, and other beautiful sights. Possible weekend trips will take us farther along the ancient Silk Road: to the monuments of ancient civilizations in Shymkent, Taraz and Turkestan, to Qazaqstan's new futuristic capital, Astana, as well as to the places associated with the traumatic history of the long 20th century: KARLAG, the largest camp in the GULAG system, located near Karagandy; the sights of the grand Soviet projects: Semey (Semipalatinsk), Baikonur, and the Aral Sea. And, towards the program's end, we will travel to Uzbekistan and visit the iconic cities of Samarkand and Bukhara, where the students will use their Russian-language and cultural skills to navigate cross-cultural communication along the Silk Road. Excursion program will comprise an important part of the academic program.
Message from Faculty Director

Diane Nemec Ignashev Class of 1941 Professor of Russian and the Liberal Arts. Teaches language, as well as Russian culture, Gulag fiction, theory of culture and identity, and translation. Her current research focuses on film. She has lived and worked in Russia for many years; until recently she held a joint position in the Department of Discourse and Communication Studies at Moscow University. Professor Nemec-Ignashev has led more than 30 academic programs to Russia since 1988.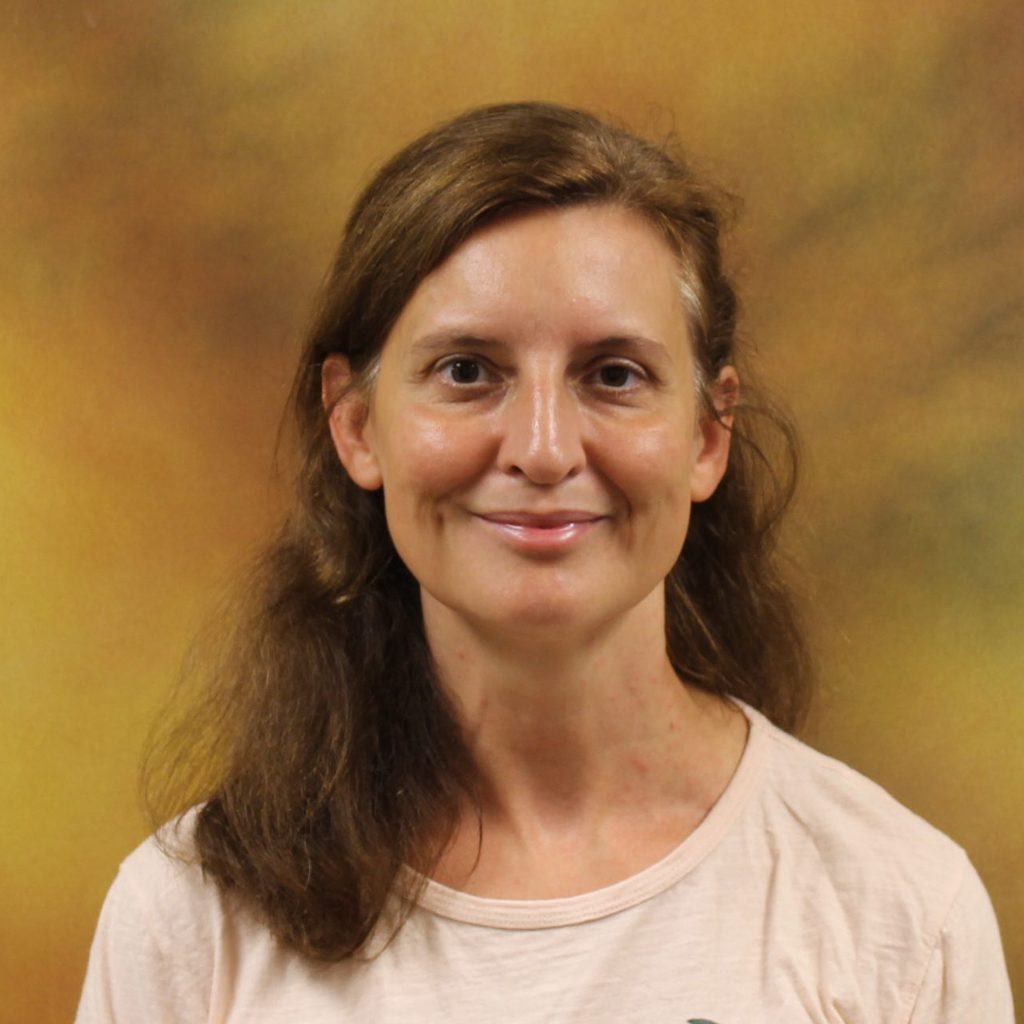 Victoria Thorstensson, Lecturer in Russian, German and Russian. Teaches Russian language, as well as courses on Russian and Russophone literature and culture. Her current research focuses on the 19th-century polemical novel in Russia, Russian intellectual and cultural history, science and the humanities, contemporary Russophone literature and culture in Qazaqstan, and theory and practice of translation. She has taught at Yale University, the University of Pennsylvania and the Middlebury Summer School of Russian. She joined the faculty at Carleton College in the fall of 2022 after serving for eight years as an Assistant Professor of Russian at Nazarbayev University, a flagship research university in Astana, Qazaqstan.
Academics
Learning Goals
To expand students' knowledge of the diversity of Russophone culture
To improve all aspects of students' Russian language skills
To improve English-language writing skills through the writing of short academic papers, reviews of books, films and cultural events, and creative writing.
Prerequisites
This program is for students with sophomore, junior, or senior status during the 2022-23 academic year. The program is aimed principally at students who have completed Russian 204 and 205. In exceptional cases students who have completed at least 101-102 by the end of winter term 2023 will be considered.
Course of Study
18 Credits
All courses apply toward Carleton's major and minor in Russian. The applicability of credit may differ for individual students, depending on level and categories within the major and minor to be fulfilled. You are advised to consult the department with questions. All students will register for 9 credits of language courses, which meet from approximately nine periods per week and are taught by members of the Philological Department of Al-Farabi Qazaq National University (KazNu). Students at all levels of Russian experience will also register for a spring break reading course prior to the seminar, as well as "Dialogues in Russophonia."
RUSS 290: Reading for Qazaqstan (3 credits)
Over spring break, students will read primary sources and criticism (in English) that will prepare them for RUSS 228, and to the program of cultural events and excursions. Discussions on the readings, followed by an assessment, will occur at the beginning of spring term.
Instructor: Victoria Thorstensson
RUSS 228: Dialogues in the Russophone World (6 credits)
In this course on contemporary Russophone culture we will the address the problem of Russophonia and the changing role of the Russian language in the post-Soviet world. Through discussions of theoretical readings, literary texts and cultural artefacts, we will explore spaces for creative dialogues among writers and artists in the post-Soviet states and the Russophone diasporas. Conversations to explore in this course will center on the topics of the post-colonial search for identity in contemporary art; linguistic, gender and cultural hybridity in prose and poetry; imperial legacies, trauma and (post)memory in historical and auto-fiction, and connections between creative communities and ecological and political activism. Course materials: readings in theory and the historical background, primary literature (prose, poetry, auto-fiction), music and film, contemporary and urban art. Course format: a combination of lectures, discussions, guest lectures and film screenings. Assignments include two short academic papers/reading responses, film/book/cultural event review, and a short translation project.
Instructor: Victoria Thorstensson
Students choose one of the following blocks:
ADVANCED LANGUAGE BLOCK
RUSS 307: Advanced Grammar, 4 credits
RUSS 308: Advanced Phonetics and Intonation, 2 credits
RUSS 309: Advanced Practicum, 3 credits
These three courses combine advanced work in Russian grammar, language practice (speaking and writing), and phonetics. Students who register at this level will have completed at least 6 credits beyond Russian 205 and/or 206 and may already have studied in Russia.
– OR –
INTERMEDIATE LANGUAGE BLOCK
RUSS 207: Intermediate Grammar, 4 credits
RUSS 208: Intermediate Phonetics and Intonation, 2 credits
RUSS 209: Intermediate Conversation, 3 credits
These courses are for students at the intermediate level who have completed Russian 205 and/or 206. Focus at this level will be on vocabulary enrichment, grammar, and phonetics. Conversational Russian in class will be supplemented with regular meetings with Russian student language teaching apprentices.
– OR –
BEGINNING LANGUAGE BLOCK
RUSS 107: Beginning Grammar, 4 credits
RUSS 108: Beginning Phonetics, 2 credits
RUSS 109: Beginning Conversation, 3 credits
These courses are for students who have just recently begun their study of the Russian language, having completed or tested beyond elementary Russian 102. At this level, students work on a combination of grammar, conversation practice, reading, and phonetics.
Language of Instruction
Russian and English.
Program Features
Housing
Homestays with families residing in the Almaty city center will be organized for the participants of the program.
Excursions
Excursions comprise an important part of the academic program, and will be linked both to the language courses and to the director's course. Students will enjoy day trips in and around Almaty. There will also be day trips to various natural sights near Almaty, weekend trips to other cities and regions of Qazaqstan, and a longer trip to Uzbekistan at the end of the program.