Victoria Austen helps 'bring the past to the people' with ongoing public engagement project
Austen is part of Peopling the Past, an award-winning public engagement initiative with the goal of sharing information about classics with the public and showcasing underrepresented scholars in the field.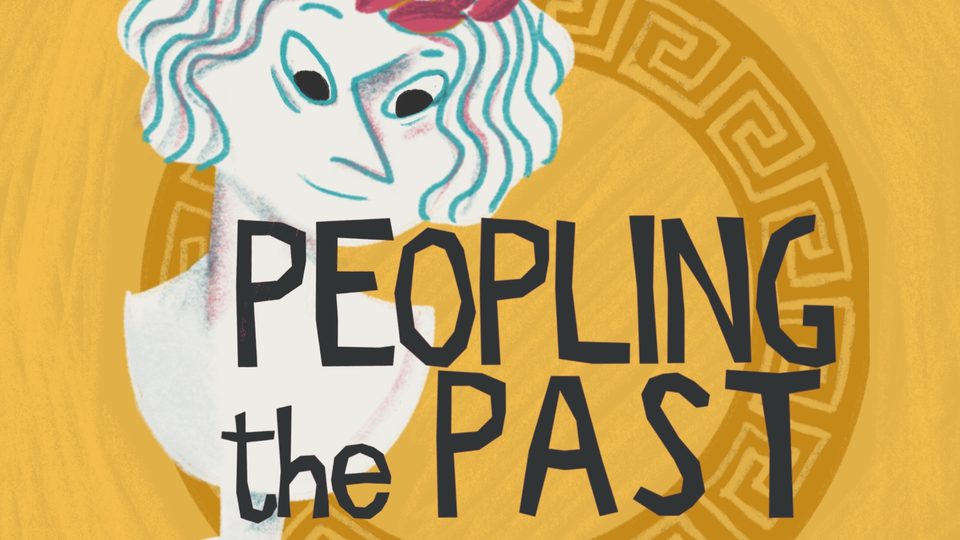 Victoria Austen, Robert A. Oden, Jr. postdoctoral fellow for innovation in the humanities and classics, is a woman of the people—both ancient and contemporary.
Austen serves as the social media coordinator for Peopling the Past, a digital humanities initiative that hosts "free, open-access resources for teaching and learning about real people in the ancient world and the people who study them." The project began during the height of COVID-19 as a way for a group of friends and classicists—all early-career women teaching in North America—to share materials and resources to help make their virtual classes more engaging. The group found great success in connecting their networks and combining their perspectives, and promptly formalized their initiative so other scholars could benefit from and contribute to the work.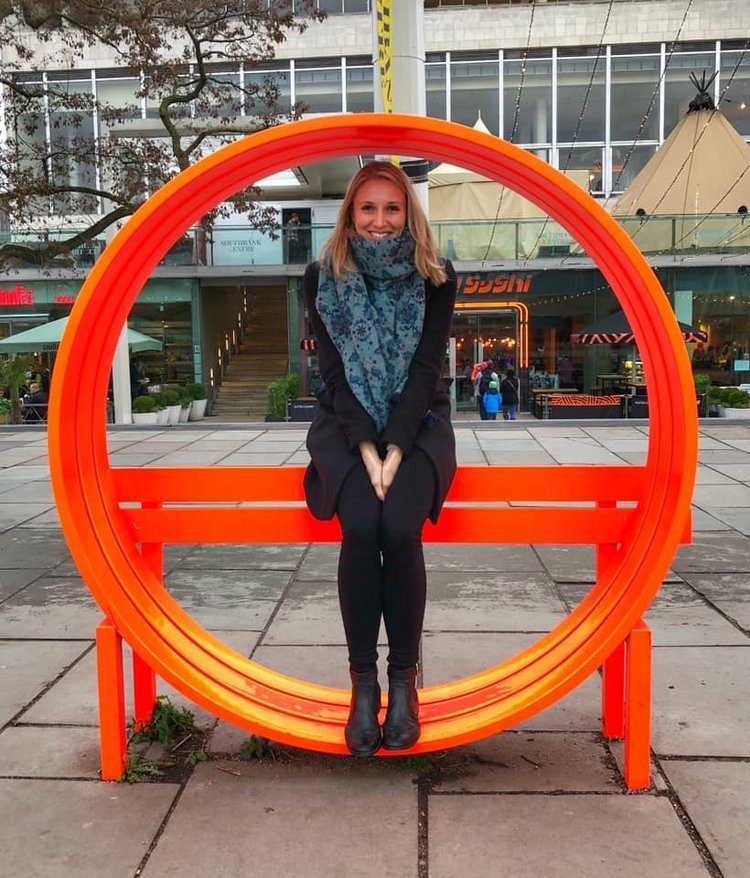 While Austen was not a founding member of Peopling the Past, she came onboard soon after the project was established. It was quickly expanding, and the team wanted to create a dedicated social media position.
"You might not think this, but classics is probably overrepresented in Twitter academic communities," Austen said. "We're all very active online. I have a relatively large Twitter following myself, as far as academics go, so I already had expertise in that area when one of the founding members, who I taught with at the time, invited me to join. Social media has become a big part of our work, because it's a great way of connecting with a nontraditional audience."
Peopling the Past has two main missions: to make information about the past easily accessible to the public—"bringing the past to the people," as Austen says—and to promote the voices of younger and underrepresented scholars in the field. The project achieves these goals through three main outputs: a blog series, YouTube videos and a podcast.
"We limit videos to 15 minutes and podcasts to 30-35 minutes. They're all small, bite-sized chunks [on purpose] to make it more accessible," Austen said. "But each video, blog post or podcast episode also has a corresponding page on our website, where we post a ton of other resources and extra information related to whichever topic it was covering. So if you've had your interest sparked, we provide options you can then use to continue on your learning journey. From a teaching and research perspective, I think it's great, because if a student watches a video and wants to learn more, we're already providing avenues to do so."
Austen has used multiple pieces of content from Peopling the Past in her teaching at Carleton. In her winter term course "Under the Ashes of Vesuvius," she used a blog post from Dr. Emlyn Dodd outlining the production of wine and oil in the ancient Mediterranean, and a podcast episode with Dr. Jared Benton discussing all aspects of Roman bakeries, including the process of making bread and the people who made it.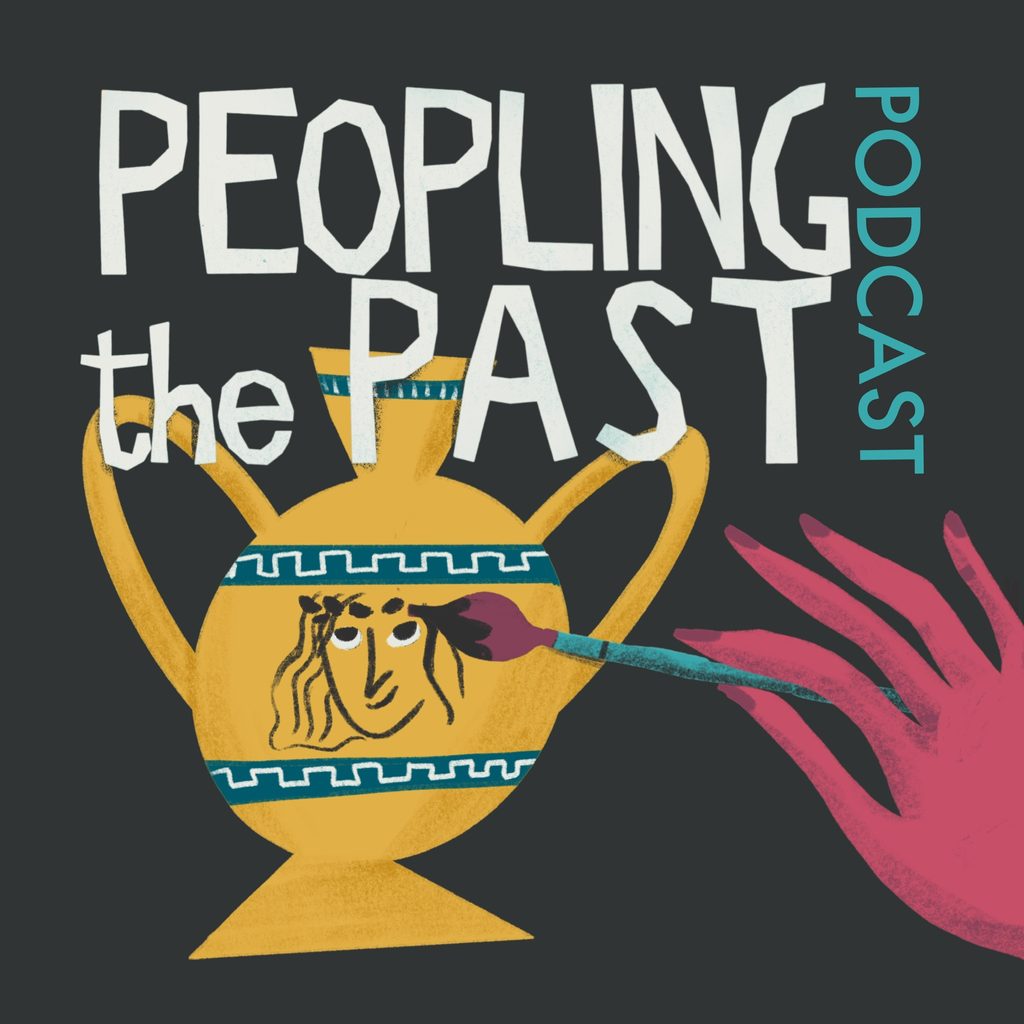 "There's such a great benefit to students in using these materials," Austen said, "because you gain access to experts in all of these topics. The class gets to learn directly from some of the world's leading scholars in [the field of classics]. I think students really love hearing from that type of expertise… Obviously the project has grown to be a resource for anyone who's interested in the ancient world, but the blogs, videos and podcasts are especially useful for professors as supplements or alternatives to traditional academic articles."
Peopling the Past has now won multiple awards, the most recent being the Society for Classical Studies (SCS) 2022 Outreach Prize, which recognizes "work that makes the ancient Mediterranean accessible to a broader audience." Receiving this honor from the main North American academic body for classics was an incredible accomplishment for Austen and her colleagues.
"The Outreach Prize is such wonderful recognition," Austen said. "It's always great to have your hard work rewarded, to feel valued. It gives you that extra push to keep doing the work. The announcement from the SCS also reached a lot of people we wouldn't have otherwise. My role is focused on social media, but awards like this reach those who aren't online as much, and getting that wider name recognition is really important for making our work as accessible as possible."
Although Austen and her colleagues serve mostly as managers of the content for Peopling the Past, they also contribute their own scholarly work. For example, Austen created a video on her research area, Roman gardens, which she also recently published a book about as part of Bloomsbury's Ancient Environments series.
"It's really cool to hear when other people have used my video as a resource in their classes," Austen said. "It's also exciting to be able to share all of this with my students and hear that other professors are doing the same."
Peopling the Past accepts contributions from a wide range of scholars—academics, independent researchers who may not be affiliated with an institution, even graduate students. Especially graduate students, in fact, since one of the main aims of the project is to highlight underrepresented groups in scholarship, and students fit into that category. One of the hashtags Austen uses on social media is #GradStudentsDoTheCoolestResearch, because of the cutting-edge thinking they often participate in.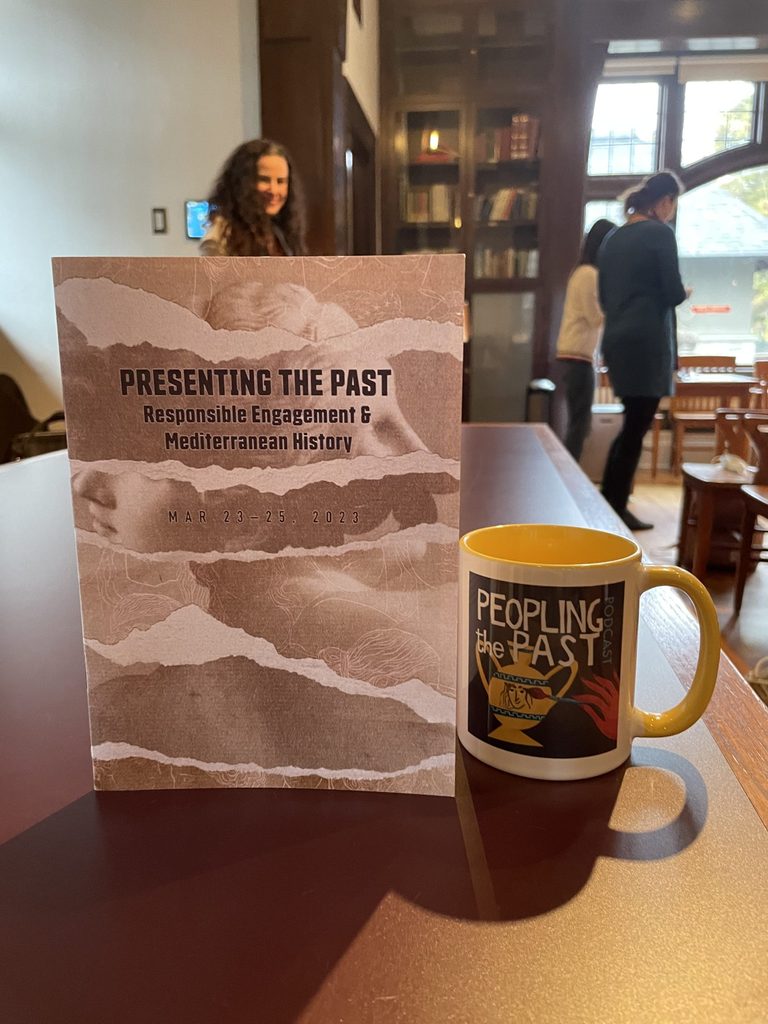 In 2023, Austen and her colleagues have been working on providing even more resources for ancient world enthusiasts with "Presenting the Past: Responsible Engagement and Ancient Mediterranean History," a colloquium they hosted in Vancouver, Canada from March 23-25, partially funded by the Social Sciences and Humanities Research Council (SSHRC). The colloquium brought together specialists from the humanities and social sciences—including senior scholars, early career researchers, graduate and undergraduate students, and non-academic professionals—to address the challenges and best practices for public scholarship on the ancient Mediterranean. Attendees presented on and discussed topics such as cultural heritage, pedagogy and public scholarship for academic and non-academic audiences, with the aim to produce and support diverse and inclusive public scholarship in the digital age. The proceedings will ultimately be collected into an open-access edited volume directed towards students, academics and professionals on responsible engagements in ancient history and related fields.
"The colloquium was so exciting for many reasons," Austen said. "First of all, we were able to actually meet a lot of the scholars that have been involved in the project over the years. Gathering all these really cool people in one room to exchange ideas was incredible and I am so inspired by all of their work. The next stage will be the open-access volume, which, again, is all about connecting our work to as many people as possible. We want to continue to democratize knowledge through our work, and that's really the ultimate goal when it comes to public scholarship."
Austen has greatly appreciated the opportunities for further research that Peopling the Past has sparked for her and fellow scholars; however, perhaps unsurprisingly given its name, the people behind Peopling the Past are some of her favorite aspects of the initiative.
"I don't want to downplay the amount of work that goes into all of this, but at the same time, it does feel like I'm just collaborating with friends and I enjoy that," Austen said. "We're really supportive of each other. We each have our own role within the project, our own research interests, so there's no hierarchy… It's just wonderful to be part of this group of women who are all at the same point in our careers, all passionate about public engagement, and all dedicated to helping this project reach as many people interested in the ancient world as possible."
---
Erica Helgerud '20 is the news and social media manager for Carleton College.