Two Carleton Students Awarded Boren Scholarships
The award pairs international language study and immersion with service in the federal government.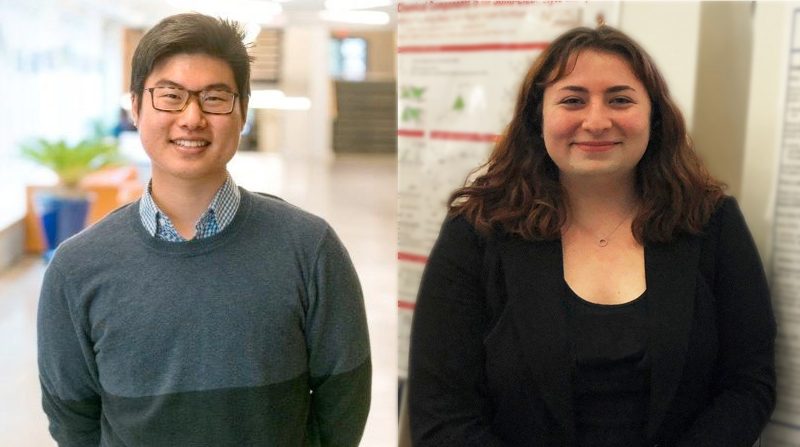 Chris Lee '19 (Rolling Hills, Il.) and Hannah Parrott '20 (Glastonbury, Conn.) were selected from a pool of nearly 800 applicants to receive a coveted Boren Scholarship from the Institute of International Education (IIE) sponsored by the National Security Education Program. The award aims to provide U.S. undergraduate and graduate students with resources and encouragement to acquire language skills and experience in countries critical to international security and stability.
In exchange for funding, Boren award recipients agree to work in the federal government for a period of at least one year. Boren Scholars, who, according to the IIE represent a "vital pool of highly motivated individuals who wish to work in the federal national security arena" and through their education "are contributing to the critical missions of agencies throughout the federal government."
According to Lee, the application process took over five months, requiring essays, paperwork, and an interview. Lee chose to focus his application on Korea, given his background in Korean culture and language as well as his interest in East Asian geopolitics and nuclear security. "The Korean Peninsula is confronted with a rather opportune or dangerous (or both) time right now, and I feel extremely lucky that I get to study Korean diplomacy and inter-peninsular defense strategies during this hopeful/volatile time," said Lee.
Many scholars view the award as a perfect catalyst for a long and successful career in diplomacy. For Lee, "The Boren is exciting because scholars will work for the federal government within five years of completing their respective programs. I'm grateful that I can get a foot in the door with this scholarship and hopefully work my way up to the Foreign Service in the future."
Lee and Parrott will be among 221 other scholarship recipients who will live in 38 countries throughout Africa, Asia, Central and Eastern Europe, Eurasia, Latin America, and the Middle East. An independent not-for-profit founded in 1919, IIE is among the world's largest and most experienced international education and exchange organizations and has awarded over 6,000 Boren Awards since 1994.