Two Carleton alumni earn Pulitzer Prize nominations
Peter Schjeldahl '64 and Joseph Shapiro '75 were finalists for 2022 Pulitzer Prizes in criticism and national reporting, respectively.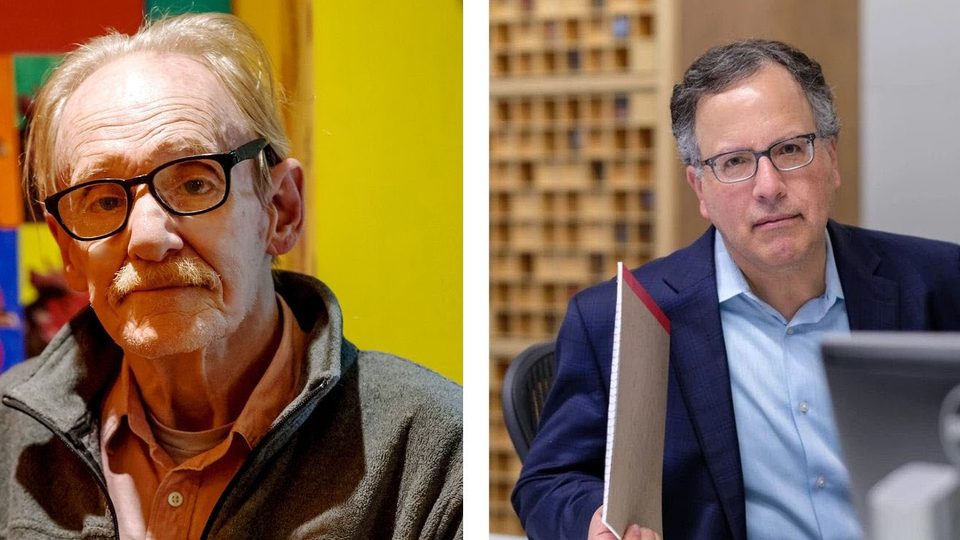 In May, Columbia University announced the 2022 Pulitzer Prize winners and nominees. Among the finalists are two Carleton alumni, Peter Schjeldahl '64 and Joseph Shapiro '75.
Schjeldahl, who has been an art critic at The New Yorker since 1998, was up for the Pulitzer Prize in Criticism "for accessible and dedicated art criticism that introduces or revisits painters, institutions and movements, offering tender appreciations and unflinching dissents."
Shapiro, an NPR News Investigations correspondent, joined Eli Hager of The Marshall Project as a finalist duo for the Pulitzer Prize in National Reporting, "for powerful reporting that exposed how local government agencies throughout America quietly pocketed Social Security benefits intended for children in foster care."
Schjeldahl and Shapiro join multiple Carleton alumni with Pulitzer wins and nominations, including T.J. Stiles '86, winner of the 2010 Pulitzer Prize for Biography or Autobiography and the 2016 Pulitzer Prize for History; Kai Bird '73, winner of the 2006 Pulitzer Prize for Biography or Autobiography; Jonathan Capehart '89, winner of the 1999 Pulitzer Prize for Editorial Writing as part of the Editorial Board of New York Daily News; Michael Gartner '60, winner of the 1997 Pulitzer Prize for Editorial Writing; and Catherine Manegold '77, winner of the 1994 Pulitzer Prize in Spot News Reporting as part of the staff of The New York Times.
"It is extraordinary to win a Pulitzer nomination," said Robert Strauss '73, a fellow alum in journalism, "as some years there aren't any in a category, but to have two from a place that had about 1,000 students when Joe and Peter were there makes those of us in journalism just plain proud."
"By the way," Strauss added, "for parents who worry about their kids who have degrees in American studies and English—well, these two are to your worry."
Ever the humble Carls, neither of the alumni were expecting the nominations.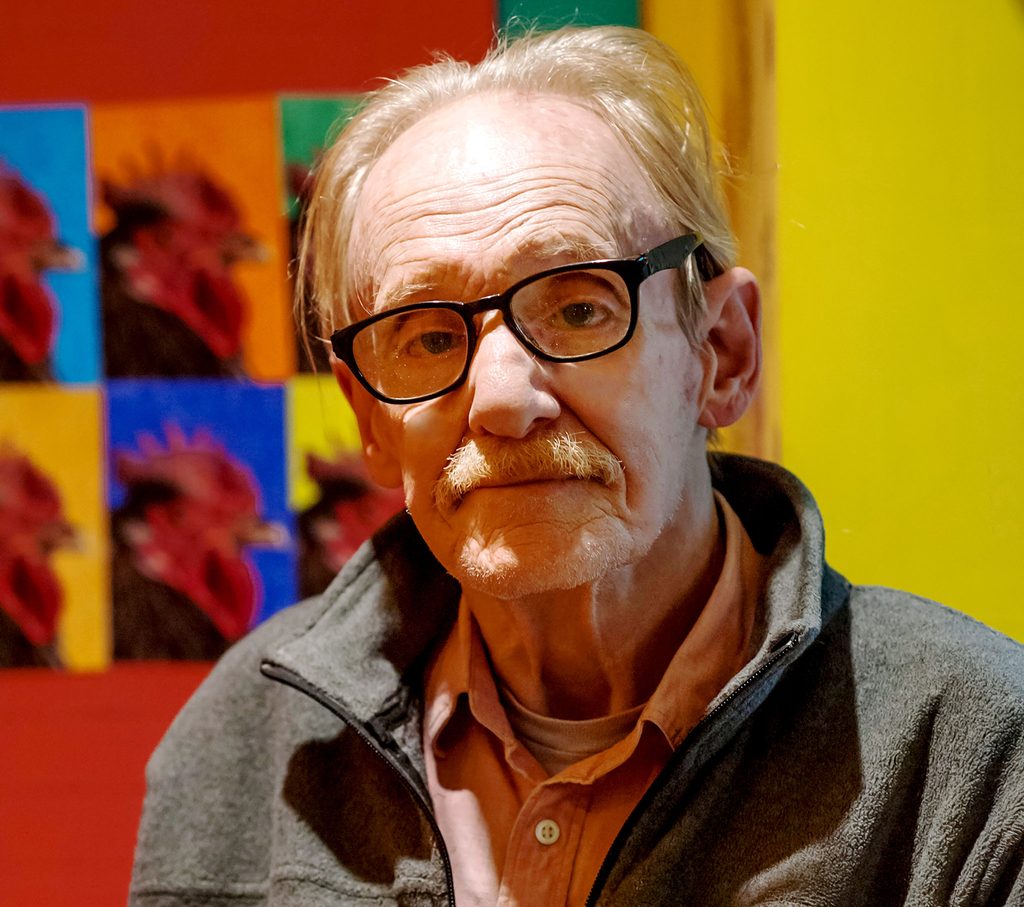 "I was pleasantly surprised," Schjeldahl said. "I never really thought I would be in line for it. It was a pleasant shock. But then I've been doing it for close to 60 years, and you know, eventually I guess they run out of other people to give it to!"
Schjeldahl left Carleton before earning his diploma, following his restless, artistic spirit by moving to Paris and then New York. He received an honorary doctorate of humane letters from Carleton in 2015 to mark his achievements.
"My daughter told [my grandson] that Papa was going to get an award from the college he dropped out of," Schjeldahl laughed, "and he said, 'Wouldn't they want to keep that a secret?'"
Schjeldahl, now a mainstay in the world of criticism, also has modest beginnings when it comes to discussing art.
"I was a terrible student," Schjeldahl said, "but I worked my way to newspaper reporter in my early twenties. I was always a poet and fell into the New York poetry world, which at that point was coextensive with the art world. Most of the poets wrote out criticism for art magazines, so I started doing it. People liked how I did it and asked me to do it again, so I did. I educated myself in public, never having taken an art course, which was a very painful way to learn, but you remember the lessons very well, and I'm still at it!"
Shapiro, just as thrilled with his nomination as Schjeldahl, is particularly excited by how his Pulitzer finalist status will magnify the results of his reporting.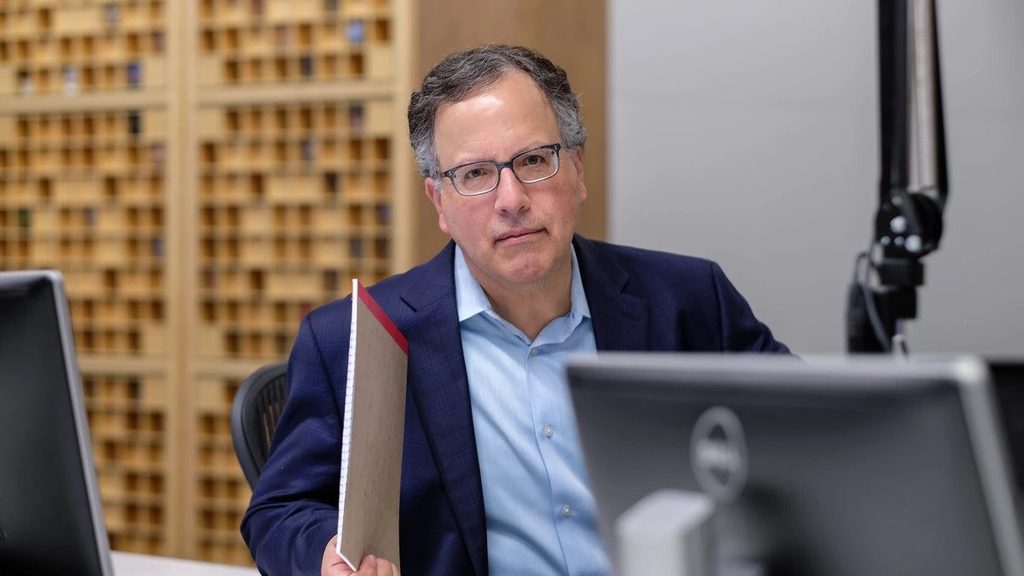 "It's a great honor—especially for a radio guy—to get that recognition from the Pulitzers," Shapiro said. "Even better, the stories are creating positive change for foster youth. New York City announced it will stop taking survivor's benefits from foster youth. Other cities and states have taken steps, too."
Shapiro started writing stories about corruption in foster care benefits in March of 2020. When COVID-19 hit, he put them aside to focus on pandemic news, but returned to them at the start of 2021. He partnered then with Hager and The Marshall Project to dig into what happens to the money many foster kids are meant to be receiving.
"Many children and youth in foster care are entitled to Social Security benefit checks," Shapiro explained. "But child welfare agencies cash the checks [instead]. It's an unfair practice but little known, even in child welfare circles. I wanted to do the reporting so people would know about this extra burden we place on foster children, who already face some of the longest odds of any kids."
Shapiro found that "states and cities… even hire private agencies to figure out which kids are eligible for the checks. Then they apply for them in the child's name—usually without telling them—and then cash the checks. The money doesn't get set aside for extras for that child. It goes back to the state or county, usually straight to the general treasury. These kids are, in effect, paying for their own foster care. No other child in foster care gets that bill."
Shapiro and Hager's story can be found on The Marshall Project's website. Schjeldahl's many nominated works can be found in the Art World section of The New Yorker.
---
The Pulitzer Prizes were established by Joseph Pulitzer, a Hungarian-American journalist and newspaper publisher, who left money to Columbia University upon his death in 1911. A portion of his bequest was used to found the School of Journalism in 1912 and establish the Pulitzer Prizes, which were first awarded in 1917.
The 19-member Pulitzer Board is comprised of leading journalists or news executives from media outlets across the U.S., as well as five academics or persons in the arts. The dean of Columbia's journalism school and the administrator of the prizes are non-voting members. The chair rotates annually to the most senior member or members.
---
Erica Helgerud '20 is the news and social media manager for Carleton College.