Trio of piano concerts venture off the beaten musical path
Recent performances spanned genre, period and focus, but creativity connected them all.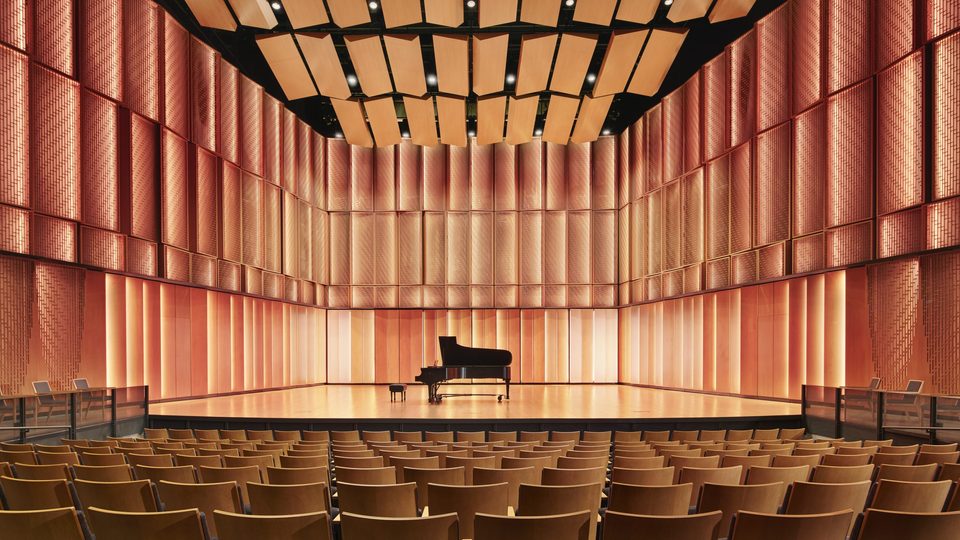 Over the first month of fall term, Carleton welcomed a trio of concert pianists to the Weitz Center for Creativity. Their performances spanned genre, period and focus, but creativity connected them all.
On Sept. 27, William Chapman Nyaho, professor of piano at Pacific Lutheran University, presented a program entitled, "Piano Music of Africa and the African Diaspora." Nyaho conceived the concept while teaching a class in which he wanted to expose students to music by black composers. Early in his search, he began compiling his finds into a program that highlights the diversity of black musical tradition and culture. The pieces span the past century and were written by composers from across Africa, the Caribbean, England and the United States.
The program began and ended with works by African-American composers Florence Price and her protege, Margaret Bonds. In between, Nyaho traversed the globe and shifted styles from dances to drum music to modern minimalism, ending back in the United States with African-American spirituals. Each work pushes the boundary of what piano music can be, and Nyaho exemplified as much by utilizing the full range of tone, articulation and color that the instrument can offer. He is proud to be part of an effort to get this music and other works like it into the mainstream of classical and contemporary piano works. Judging by his masterful performance showcasing them at Carleton, they deserve to be there.
On Oct. 2, pianist and mathematician Eugenia Cheng, a scientist in residence at the School of the Art Institute of Chicago, gave a performance/lecture hybrid on "The Sum of the Score: Math in Music." The event, slated to take place in the Applebaum recital hall, garnered such high attendance that the packed room relocated to the Kracum Performance Hall.
To her captive audience, Cheng explained how she uses math to make sense of the pieces she plays. She revealed how musical lines translate to mathematical braids, rhythms correspond to fractions, phrases can be parabolas and forms can be fractals. With baritone Peter Wesoloski, she exhibited each concept musically, performing works by composers from Bach to Brahms to Debussy. Yet throughout her talk, Cheng emphasized that one doesn't need to know the math for it to be there; applying it simply allows her to make greater meaning out of music. She ended with a lyrical song by Vaughan Williams that she said reminds her that the greatest beauty comes at the boundary between the logical and the unknown. Cheng's dual role as mathematician and musician revealed as much.
To finish out this set of three, Michael Mizrahi, professor of piano at Lawrence University, performed a concert called, "Threaded Spaces: Contemporary Piano Music," on Oct. 11. Indeed, the program was extremely contemporary with the oldest piece having been composed in 2008, yet it did not merely stand alone in the present moment. The first piece Mizrahi performed, "Suite a l'antique" by David Werfelmann, put a modern spin on a five-part Baroque dance suite. "Games" by Chiayu Hsu presented a set of etudes as a series of games for the piano. "Fall Down Five Times Get Up Six" by Carleton music professor Andrea Mazzariello specifically responded to Ravel's Sonatine, invoking its harmonic color while imposing on it a personal story. Such was the theme of the entire program: combining age-old exploration of the piano's facilities with modern perspective and a Carleton connection.
Between these three unique musical events, there was something for everyone at the Weitz over the past month, whether or not they typically attend classical concerts. And for those of us who just happen to play piano or enjoy venturing off the beaten musical path, Carleton gave us an extra special treat.