To Carleton and Back Again
Art D. Rodriguez '96, the newly named vice president and dean of admissions and financial aid, remembers his time on campus and looks toward giving forward.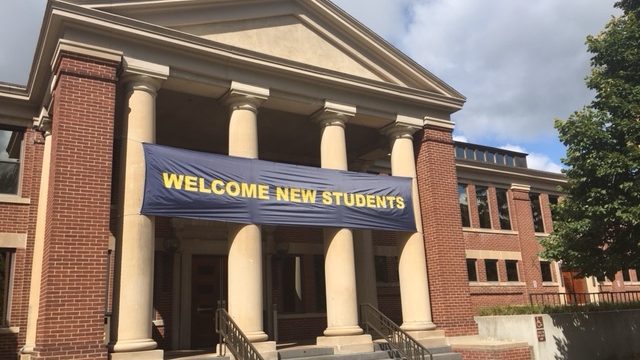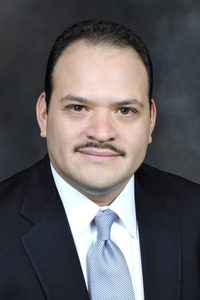 What excites you most about returning to your alma mater?
Where I am personally and professionally right now is because of the transformative experience I had at Carleton. The faculty and staff I met there, the friends I made, and the classes I took all changed my life's trajectory. There is just a commitment and excitement I have about the place. And I think that being able to come back to where I started and share what I've learned with future Carls is what excites me the most.
You are a first-generation college graduate, correct?
I grew up in Southern California, in a city called Baldwin Park, which is about 30 miles east of Los Angeles. My dad died when I was six years old and I was raised in a single-parent household. My Mom, my younger sister, and my grandmother were key individuals in my life. They provided me the encouragement to think about college and have that aspiration to graduate from high school and do something more. So, yes, I was not only a first-generation college graduate, I was the first person in my family to get an opportunity to even consider a liberal arts college of Carleton's caliber.
How did you find your way to Carleton?
My sophomore year I was selected to be a student in an Upward Bound Program that was hosted by Harvey Mudd College in Claremont. The director told us that we needed to apply to at least two out-of-state schools. I wasn't planning on leaving California. I was interested in staying near home. So, when I had to choose a couple of places, I just asked a student who was my tutor where else she had applied to. She recommended Carleton and Oberlin. I added them to my list, really just to satisfy the requirement.
Then, one of the assistant deans in Carleton's admission office, Miguel Cordova—who is also a Carleton alum ('90)—was relentless in trying to get me to visit campus, just to give it a chance. He would call and send letters, and I happened to show one of those letters to the Upward Bound director. He said, "You know what this means? You have to go visit Carleton now, because this assistant dean has taken time out of his day to send you a handwritten note about visiting the college. You can't turn him down."
What do you remember about that visit?
I flew out in April. It was a really cold day, and I remember thinking, "OK, I think I made a mistake. What was I thinking, coming out here?"
It was after midnight when I flew into Minneapolis. Miguel was at the airport waiting for me and another group of students. He drove us down to the campus, and my hosts were still up and waiting for me. I thought I'd go to bed right after I arrived, since my hosts had class and other things to do the next day. But we ended up ordering pizza from Basil's and talking for hours. So, again, just that warmth and openness from the very beginning was huge.
We finally went to bed and got some sleep, and the next morning I woke up and toured the campus. Walking around it was what I imagined college would look like. The red brick buildings and the large quad. The beautiful chapel. And every person I met—staff, students, and faculty—took time to convey what they loved about the place. It just resonated with me. I left with a Carleton sweatshirt, and the minute I was home I think my Mom knew that I'd made my decision.
You were able to take advantage of financial aid and scholarships. How important was that? And how important is it to you to continue finding ways to assist students who might not otherwise be able to afford a place like Carleton?
It was instrumental. Had I not received the financial aid I received from Carleton, I would not have been able to attend the college. That's why I do the work I do now. In fact, that's a big draw for why I'm interested in returning to Carleton.
I know there's a commitment to ensuring that students from a range of life experiences and backgrounds can come to the college. And that means we not only need to open the doors to students from different backgrounds, we also have to help provide them with the financial resources they need to walk through those doors. The institutions where I've chosen to work—Carleton, Pomona College, Vassar College—value difference, and understand that a true education requires that the student body be as diverse as possible.
What do you think of first when you recall your undergraduate experience?
There are lots of memories I have that revolve around connecting with and getting to know peers. One of my friends' favorite places to meet was in Sayles-Hill, on that first landing, heading up the stairs to where the pool tables used to be. We hung out on those couches, enjoying ourselves, enjoying the moment, and enjoying what it meant to be a student at the time—with all the ups and downs. The fun conversations, the intellectual conversations, the disagreements, and the hot debates on certain issues. It really felt like our place.
As you were deciding whether or not to accept the position of vice president and dean of admissions and financial aid, what were some of the factors you and your wife discussed?
My wife [Annie Tseng '97] and I met as Carleton students. And we both have really fond memories of being in Northfield. I never knew this, but when she was a student, Annie thought Minnesota could be a great place to retire. This says a lot considering the many different countries she had lived in before arriving at Carleton. It stood out as a friendly close-knit community where you can comfortably be yourself.
That's something we both value about Northfield. So, really, moving back to Minnesota was not the hurdle. More than anything else, we had to think about our daughters Anika (13) and Aria (2) and whether or not this was the right time to uproot their lives. Fortunately, our oldest is finishing eighth grade and will be going to high school next fall. So, it's almost an ideal time for her, and us, to make this sort of move.
As you get used to your new job, what sorts of things will you do to relax and unwind?
I spend a lot of time with family. Family is really important to me. We try to support a lot of Anika's and Aria's interests and efforts. I think that partly comes back to my own experience growing up and not having a father in the household.
For me, as I think about what I want to provide for my daughters, it really is that opportunity to support them, to be with them. My wife and I spend a lot of time traveling with them, exploring unique places and new environments, which is really something we enjoy. We also like to spend time in the outdoors, going on trails and exploring different national parks and natural areas. I also like to spend time reading books related to politics. In fact, as I think about it, I always wish I had more time to read! But, you know, between family and work, the majority of my time is spoken for.