Three 2020 grads are Carleton's first Paglia Post-Baccalaureate Research Fellows
The pilot program, funded by Cathy James Paglia '74 and her husband Louis Paglia, will provide two-year R1 research opportunities for three STEM graduates.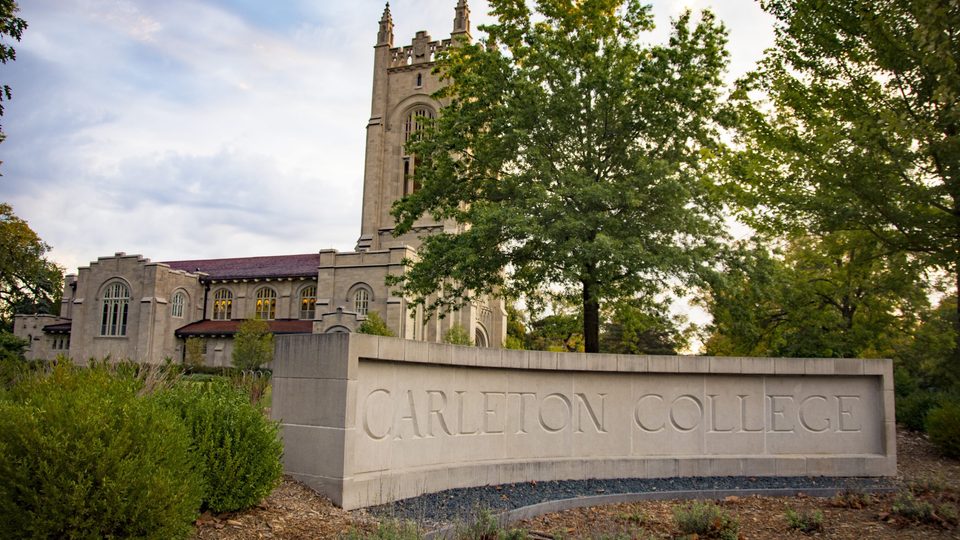 Three members of the Carleton College Class of 2020 will join top scientific researchers at a U.S. Research One (R1) institution thanks to Carleton's new Paglia Post-Baccalaureate Research Fellowship. The pilot program, funded by Cathy James Paglia '74 and her husband Louis Paglia, will provide two-year R1 research opportunities for three STEM graduates from each of Carleton's classes of 2020, 2021 and 2022.  
"Lou and I are pleased to be able to do this for Carleton," said Cathy James Paglia, Carleton alumna and long-time member of the college's Board of Trustees. "I was an English major at Carleton, and I am a strong advocate for the liberal arts. I'm also deeply appreciative of the role science plays in the liberal arts and in the world today. We are excited to be able to help these graduating seniors gain valuable research experience and reach their career goals in the sciences."
Under the mentorship of distinguished scientists, the fellows will have opportunities to advance their skills and strengthen their commitment to a career in research. During their fellowship years, the fellows will have access to the intellectual life of the university, as well as infrastructural and other support for scientific research.
"This is a wonderful idea that will make a huge difference in the career trajectories of recipients," Carleton President Steven G. Poskanzer said. "It's a brilliant way to let our graduates get truly substantive work experience in top-flight labs at the best research universities, to gain certainty that they belong in a PhD program, and to make them singularly more competitive for graduate school admissions at such top programs."
Eligibility for the fellowship extends to graduating seniors with a major in a discipline represented on Carleton's STEM Board (Biology, Chemistry, Cognitive Science, Computer Science, Environmental Studies, Geology, Mathematics and Statistics, Physics and Astronomy, and Psychology).
---
Meet the Class of 2020 Paglia Post-Baccalaureate Research Fellows
Sarah Finstuen-Magro '20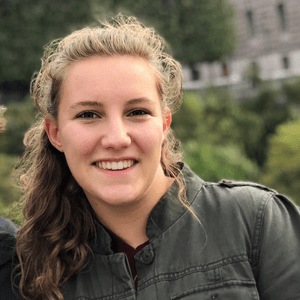 A chemistry major with a minor in biochemistry, Sarah Finstuen-Magro will join Dr. Brian Crompton's group at the Dana-Farber Cancer Institute of Harvard University. A 2019 Goldwater Scholarship recipient, Finstuen-Magro has participated in research with biology professor Stephan Zweifel at Carleton and with Dr. Scott Kaufmann at the Mayo Clinic.
Under the mentorship of Crompton, a physician-researcher in the field of childhood cancer, she will advance her understanding of genomic profiling and contribute to the development of liquid-biopsy procedures that can be used safely with this special population of cancer patients. Finstuen-Magro's goal is the MD/PhD, largely because she is interested in connecting research with clinical outcomes.
Berit Hudson-Rasmussen '20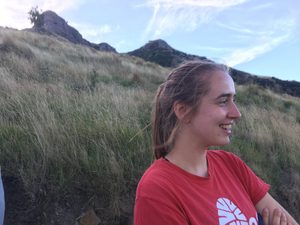 A geology major, Berit Hudson-Rasmussen will join Professor Mong-Han Huang's group at the University of Maryland. Hudson-Rasmussen spent the summer of 2019 doing research with Huang that solidified her interest in critical zone science and formed the basis of her Comps project.
She is eager to explore the topic further and gain the skills and self-assurance that will come along with advanced work in the field. Two years at the University of Maryland will allow her to publish results that will enhance her competitiveness as a candidate for graduate study in geology.
Alex Kiral '20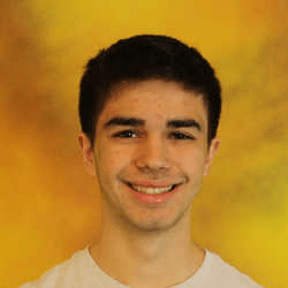 A dual major in mathematics and physics, Alex Kiral will join Professor Or Hen's group at the Massachusetts Institute of Technology. Kiral has engaged in research at Carleton with physics professor Arjendu Pattanayak and participated in a National Science Foundation-funded Research Experience for Undergraduates program with Michael Gehm at Duke University.
Two years at MIT will prepare Kiral to pursue a PhD in physics, as well as allow him to complement his theoretical knowledge with experimental work on short-range nuclear interactions. Through the Hen lab, Kiral will have unparalleled access to data collected at multiple accelerators around the world and the opportunity to observe and participate in a complex physics experiment from start to finish.  
---
The James-Paglia family has a long history of supporting Carleton initiatives, including construction of Carleton's new integrated science facility, Evelyn M. Anderson Hall. Cathy and Louis and the Robert and Ardis James Foundation established a $20 million matching fund to make the project possible.