Susan Jaret McKinstry to deliver Carleton College's annual Argument & Inquiry Convocation
 Jaret McKinstry is Helen F. Lewis Professor of English at Carleton.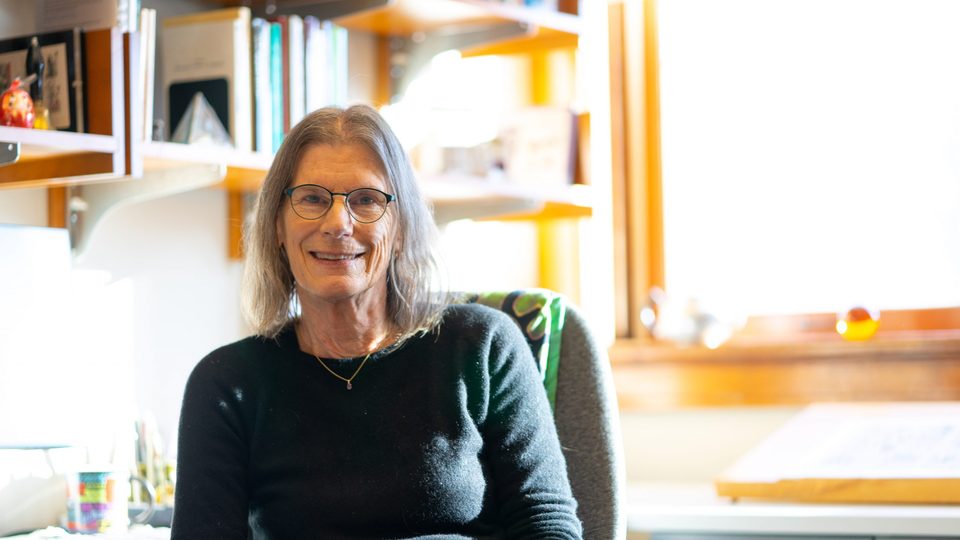 Dr. Susan Jaret McKinstry, Helen F. Lewis Professor of English, will deliver the Argument & Inquiry Convocation on Friday, September 22, in Skinner Chapel from 10:50 to 11:50 a.m. The A&I convocation is a key aspect of the first-year A&I seminars—a class crafted for first-year students to get a grasp of college-level classes through the lens of a liberal arts school. In her address titled, "The Whole Story," Jaret McKinstry will highlight the nature of liberal arts and the liberal arts approach to learning. 
Over the course of her time at Carleton, Jaret McKinstry has taught courses on a variety of subjects, from prose to poetry, memoir, and journalism. She has also directed Carleton off-campus study programs in London and Ireland, Associated Colleges of the Midwest (ACM) programs in London and Florence, and taught visual studies as a Fulbright scholar in Moscow. Her adventures also include a poetry retreat in Galway, Ireland and leading Carleton Alumni Adventures trips in Ireland, Scotland, England, and Norway.
Jaret McKinstry's scholarly work has mainly focused on a group of radical nineteenth century British artists and writers who saw art as a way to spark social change. She co-edited the book Feminism, Bakhtin, and the Dialogic, and has published articles on Dante Rossetti, William Morris, Jane Austen, Emily Brontë, Emily Dickinson, T. S. Eliot, Toni Morrison, Margaret Atwood, Ann Beattie, and others. Her own poetry pinpoints the intersections of place, history, and story, and has been published in Plain Songs I & II, Crosswinds Poetry Journal, Willows Wept Review, Red Wing Poet Artist Collaboration, and the Journal of General Internal Medicine. Her first chapbook, Tumblehome, will be published in 2024.
Jaret McKinstry received her BA and MBA from Miami University in Ohio, and her PhD from the University of Michigan.
---
This convocation will also be live streamed—please register in advance to receive information on how to attend via Zoom.
Carleton convocations are free and open to the public. Find upcoming events and archived recordings (including in podcast form) on the convocations website. For more information, including disability accommodations, call 507-222-5461 or email nponder@carleton.edu.