Students lead in spring Perlman exhibit 'Imagined Futures, Forgotten Pasts'
The student-curated exhibition highlights Carleton's rich architectural history and features original documents and drawings from the Carleton College Archives.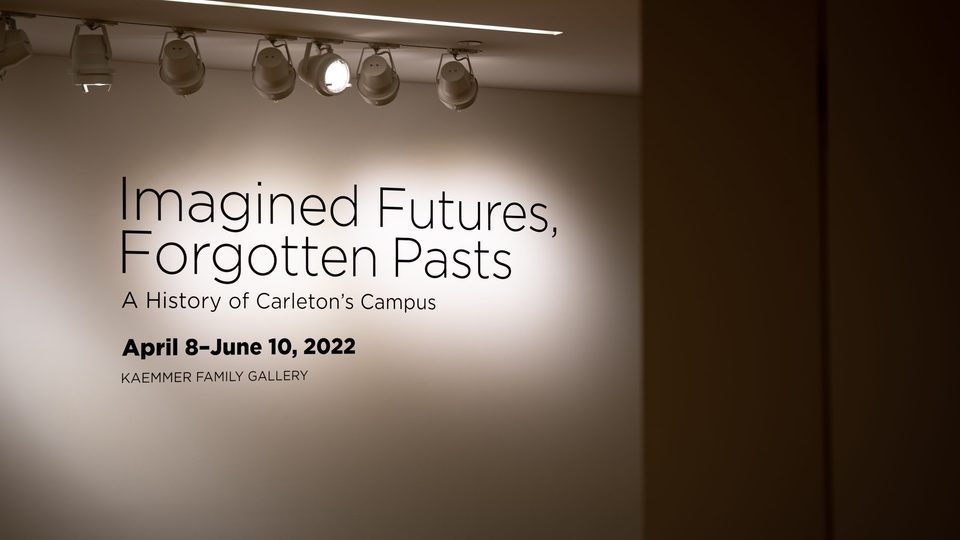 In April, the Perlman Teaching Museum unveiled a new student-curated exhibition titled "Imagined Futures, Forgotten Pasts." The exhibition highlights various aspects of Carleton's rich architectural history and features original documents and drawings from the Carleton College Archives, with an emphasis on unexecuted architectural plans and old campus buildings that have been torn down.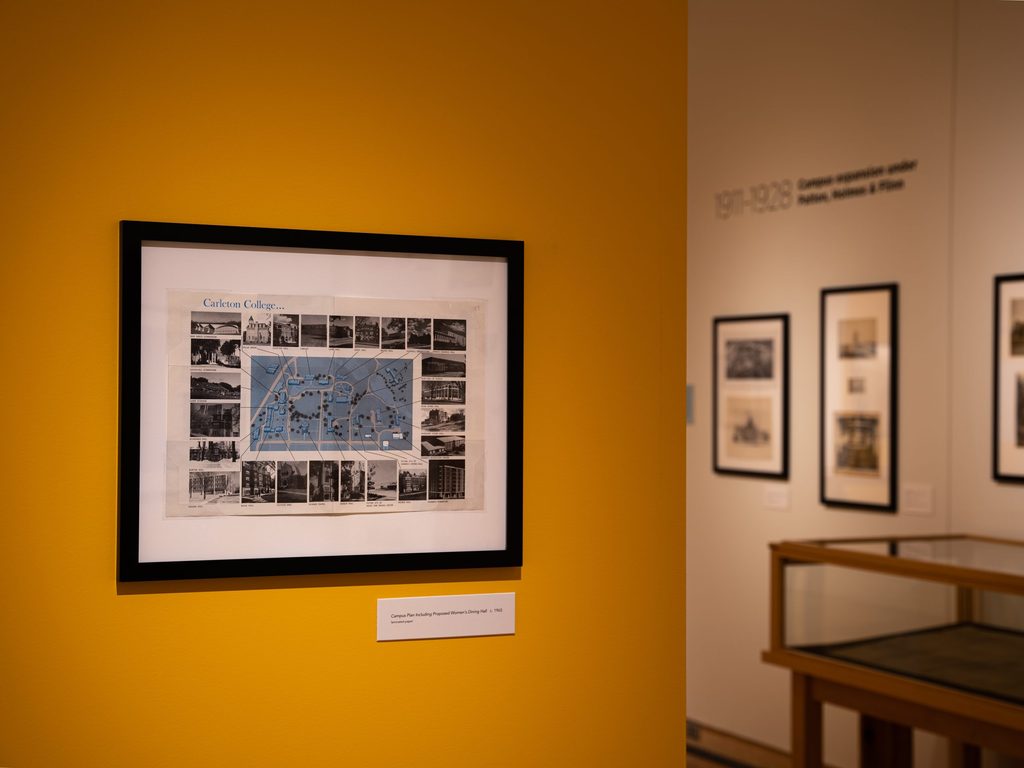 "[In the fall of 2020], Baird Jarman, a professor in the art and art history department, approached me about a class he was going to be teaching on the history of campus planning," said Sara Cluggish, director and curator of the Perlman. "He designed a class where students could research the history of the school and use that as a case study to think about how colleges plan their campuses more generally."
One year later, in the fall of 2021, Jarman taught "A History of Campus Planning." The research conducted by Jarman's class became the basis for the exhibition, which was compiled and designed by Cluggish's curatorial seminar class the following term.
"The challenge for Baird and I was [figuring out] how we could create a scaffold where we make the project defined enough while also giving students control over what decisions they want to make, so that they're really the ones driving the project forward," said Cluggish.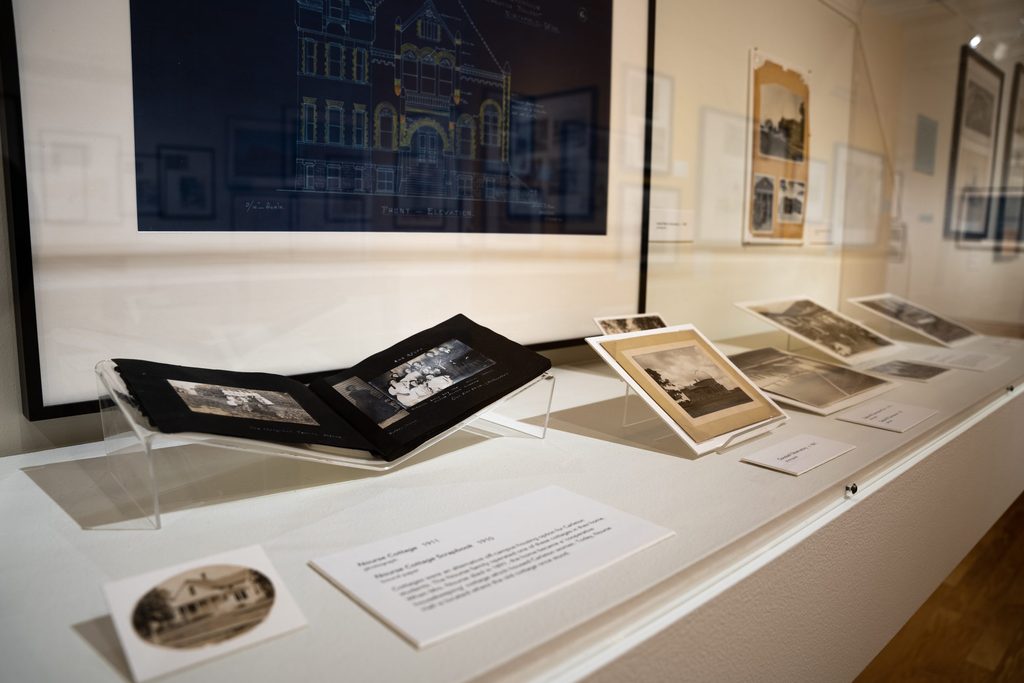 For students in the curatorial seminar, the exhibition was both an opportunity to gain curatorial experience as well as a way to share what they had learned about Carleton's campus.
"When I walk through campus, I've always questioned why each building looks so different and why they were built the way they were," said Nicolo Del Negro '23, a history and art history double major who was a part of the curatorial seminar. "Through [the seminar], I was really able to understand why each building is the way it is. There were so many different architects and architectural minds that came along [and contributed to Carleton] through the years, and that's why we see so many different styles of buildings here."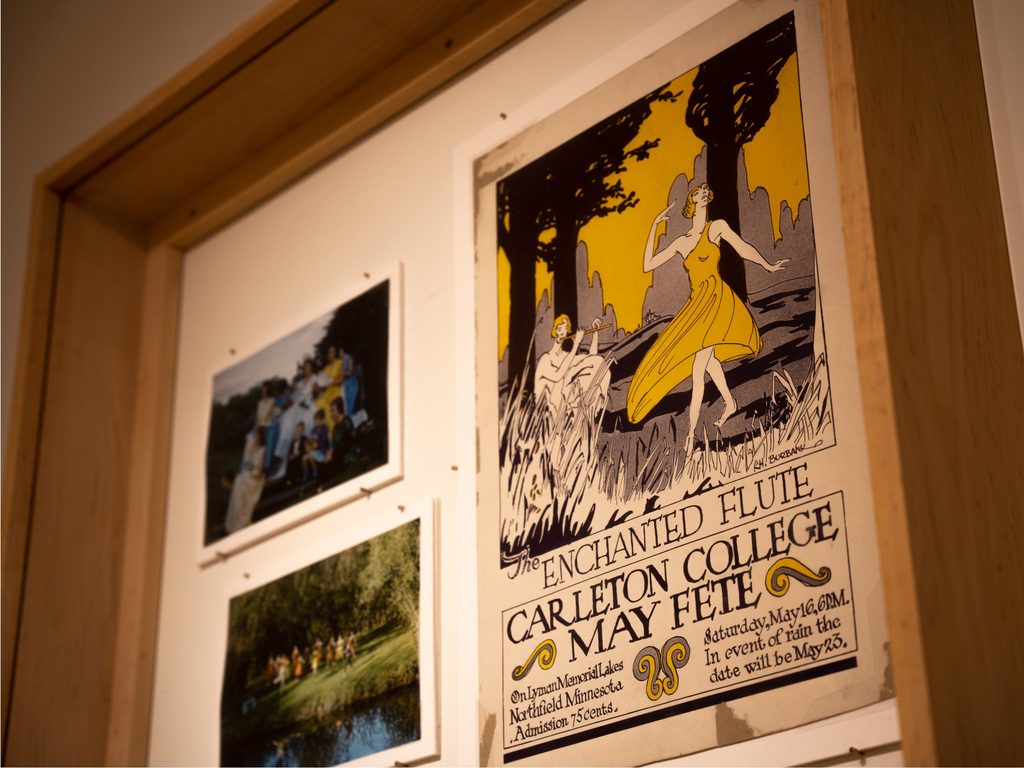 The exhibition design process involved months of archival research. Tom Lamb, college archivist and head of special collections and archives, worked closely with students in both classes to explore Carleton's resources and architectural records.
"Most of our requests for records come from external researchers and staff members, so when we get students doing projects like this it's always exciting because it's a little different, and it's more impactful to the curriculum and to the students themselves," said Lamb. "The students love it, too; it's always fun to be able to take materials into a class."
After pieces were selected for display, the curatorial class had to make decisions about presentation, including framing, lighting and design choices.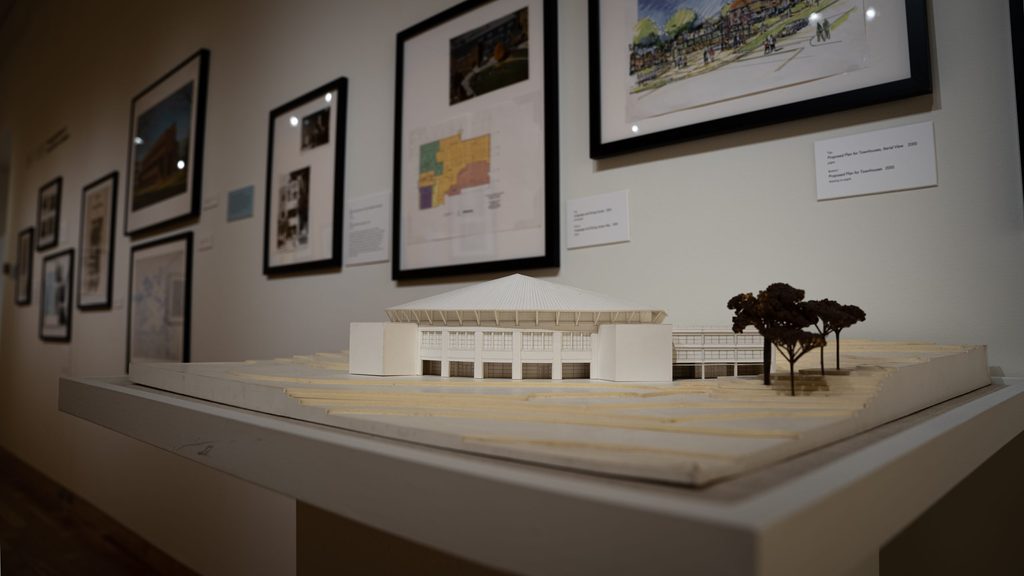 "The students had control over really all of the decisions in the exhibition, from the layout of the space to the wall color and the show's title," explained Cluggish. "Students even framed some of the artwork and got exposure to how to properly handle photographs and archival materials."
The exhibition is accompanied by a series of student-led art talks and campus walking tours and will be displayed until June 10 as well as during Reunion weekend, June 16-19. The schedule of events related to the exhibition can be found on the "Imagined Futures, Forgotten Pasts" website.