Students compete for business start-up opportunity
The Start-Up Fellowship Competition encourages students pursuing for-profit and social entrepreneurship.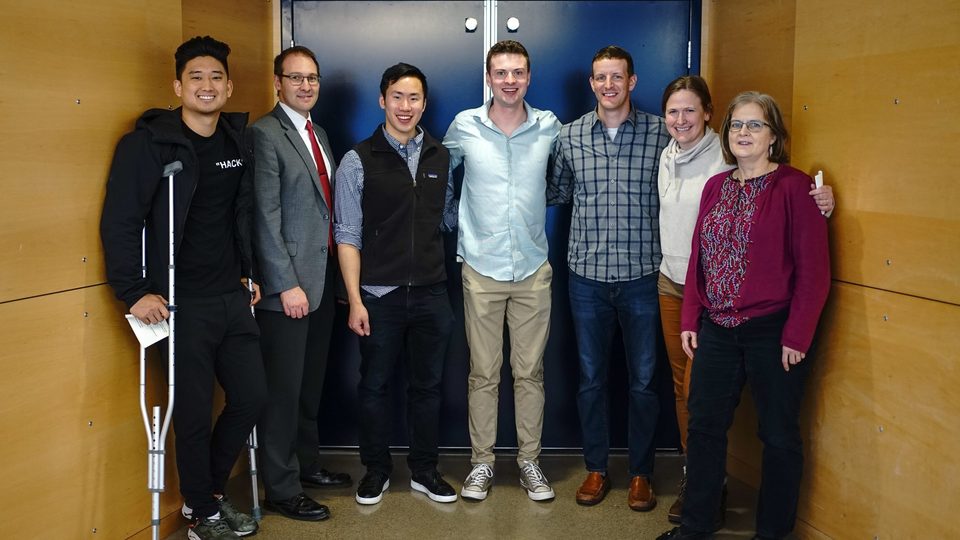 On Saturday, Feb. 22, six groups of students competed for the chance to win $10,000 to start their own business through the Carleton Start-Up Fellowship Competition. Each group had 12 minutes to pitch their enterprise idea and answer questions from a panel of judges. The proposed concepts ranged from a virtual reality system, to test driving cars without ever having to leave the dealership, to an app that connects low-income students to tutors to help them throughout their education for a low price.
After reviewing the pitches, the three judges settled on One Sentence, or Juhua, a business proposed by Brandon Moy '20, John Mullan '20 and Alan Zheng '20. The group's idea is to create a program to help students learn Mandarin. Their distinguishing principle is the customizable nature of the system, as they will tailor each version to fit the needs of their clients. Mandarin is commonly accepted as one of the most difficult languages to learn due to its lack of alphabet and thousands of characters to memorize. To help navigate these challenges, Juhua will give each new character in the context of previous characters learned by the student.
The students plan to use the money that they won to develop the software needed for their business. They hope to sell the first version to Carleton's Chinese program, as they are already familiar with the material and teaching styles.
Each group of entrepreneurs worked for weeks with alumni mentors and Entrepreneur in Residence Jake Phillips '07 to refine their ideas and prepare for the presentation. The donor-funded Carleton Start-Up Fellowship Competition was founded in 2015 by economics professor Nathan Grawe. To date, the program has given eight groups of students the opportunity to start their own business.