Striving Together: Annual Fund sets ambitious 1,250-donor goal for Giving Tuesday on Nov. 29
The 24-hour fundraising campaign—just one effort toward the Fund's $10.8M goal for the year— focuses on donor inclusion and collective generosity.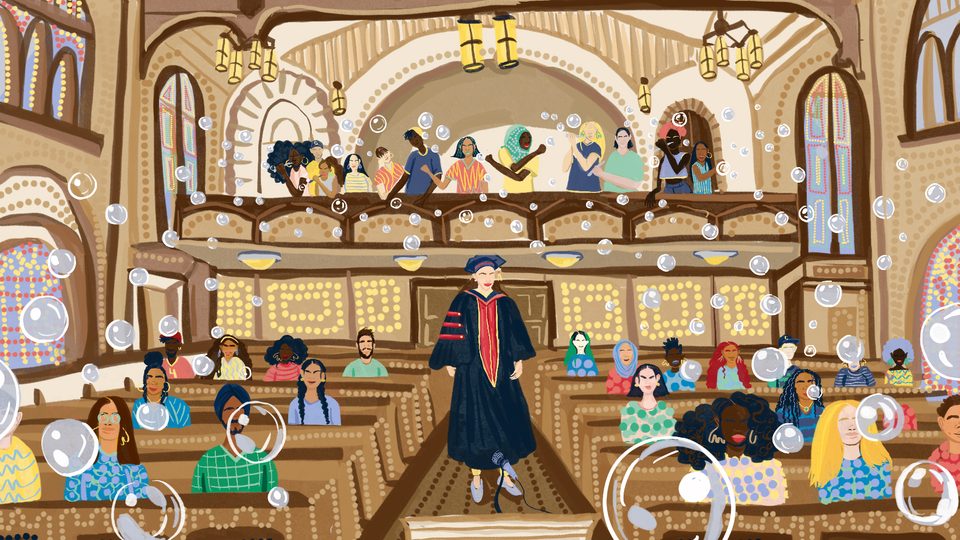 Filled with curiosity and drive, Carls are always working to improve the world around them, whether it be on campus, in Northfield or in communities beyond. To celebrate the power of this collective generosity, Carleton's Annual Fund launched its theme for the year, "Striving Together," which kicks off with a day of giving to support all aspects of student and campus life—from financial aid and academics to athletics and implementation of the Community Plan for Inclusion, Diversity and Equity (IDE).
This marks the third consecutive year that the college will participate in Giving Tuesday, a national movement that aims to unleash the power of radical generosity around the world. Held this year on Tuesday, Nov. 29, Giving Tuesday is a 24-hour challenge that allows Carleton donors to double their impact by unlocking $75,000 in matching funds to address the college's greatest needs.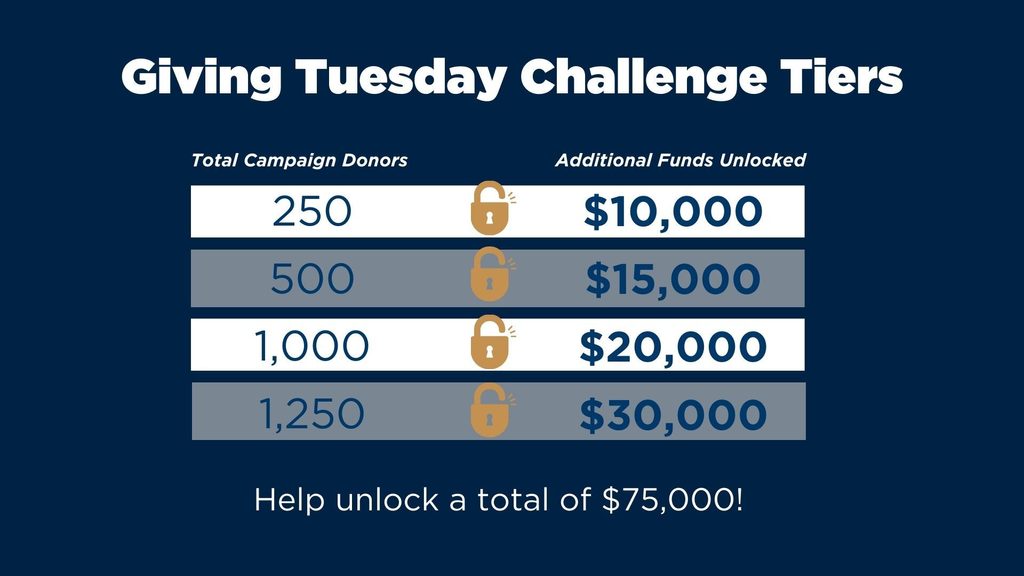 "'Striving Together' means every single one of our volunteers and donors makes an impact, no matter how much time or how many dollars you give," Alumni Annual Fund Board Chair Melissa Albay '90 said. "Regardless of size, each gift builds on the one before it, rallying the community to unlock support for Carleton students. All of our efforts build energy off of each other toward our end goals and successes."
The Annual Fund is spent in its entirety each year—not invested—to support every aspect of student and campus life, including financial aid, academics, athletics and IDE planning. "Striving Together" aims to bring awareness to the reality that raising these funds requires the commitment of hundreds of volunteers and thousands of donors.
'Striving Together' Beyond Giving Tuesday
"Striving Together" extends well beyond Giving Tuesday, as the Fund's broader goals for the year are even more ambitious. The Alumni Annual Fund Board seeks to reach $10.8 million and 10,000 donors (37% alumni participation) for fiscal year 2023. While Carleton has long been a national leader when it comes to donor participation, achieving this donor goal will require an increase of nearly 600 alumni donors over last fiscal year.
The year-long "Striving Together" theme will be brought to life with the help of Twin Cities-based artist Leeya Rose Jackson, whose vibrant illustrations and animations celebrate the intersections of identity—specifically Blackness, femininity and queerness. Jackson's work has been featured in Annual Fund communications since September 2021, and it has caught the attention of many.
"We really appreciate how Leeya's illustrations of our campus and students lift up the many dimensions of diversity across the Carleton community," said Anita Fisher Egge '94, director of the Alumni Annual Fund. "In particular, our volunteers have expressed feeling very connected to and energized by her work."
Albay acknowledges that there's no "right" way to support the college but encourages her fellow Carleton community members to consider a meaningful gift.
"There are so many ways we can work as a collective this year to benefit Carleton," she said, "but contributing to the Annual Fund is an ever-present way to make an impact on current Carleton students."
---
To make a gift on Giving Tuesday, visit go.carleton.edu/GivingTuesday. Gifts of all sizes and from all affiliations—alumni, families, faculty, staff and friends of the college—will count toward the Fund's goal of 1,250 donors.