Senior Bucket List: Dacie Moses Sunday Brunch
What should every senior do before graduating from Carleton? Charlotte Duong and Jennifer Kwon check off another entry on their bucket list.
Historically, Carleton has been a diverse campus with a wide range of activities and events for both students and the Northfield community. There are several traditions that every Carl ought to complete to get a full Carleton experience. But the list is so long that it's impossible to get to all of them.
To make it easier for Carls to choose, two seniors—Charlotte Duong and Jennifer Kwon—have compiled a Senior Bucket List of activities that students should complete before graduation. Second activity: Sunday brunch at Dacie Moses House.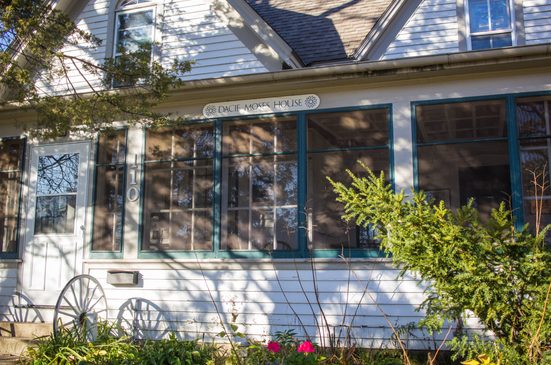 Most Carls know Dacie Moses as the "Cookie House." Located on Union Street between Hunt Cottage and Berg House, the home was donated by a long-time employee named Dacie Moses—who invited students for conversations and food, providing a home away from home. To commemorate her spirit, the house provides ample kitchen supplies, baked goods left behind by students, a variety of board games, and a cozy gathering spot for students.
But not a lot of students know that it also serves home-cooked brunch every Sunday morning, even during school breaks—a tradition Dacie herself started.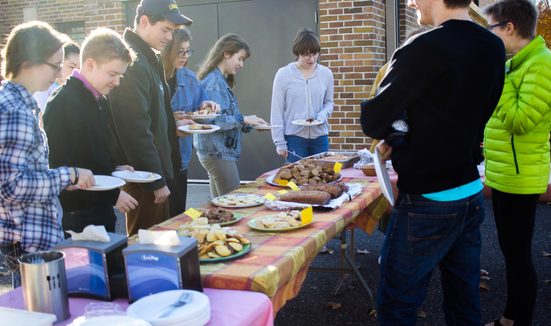 We heard about Dacie Moses' brunch during our freshman year through a campus announcement mailing list, but as seniors, still hadn't tried it. On a nice, sunny day in fall, we went to our first backyard brunch—a collaboration between Dacie Moses House and the Gender and Sexuality Center (GSC). The big tables were filled with fresh pastries, shortbread cookies, savory bread, well-cooked rice, and baked eggs on spinach. People gathered around a bonfire with their food, discussing their week and de-stressing from school.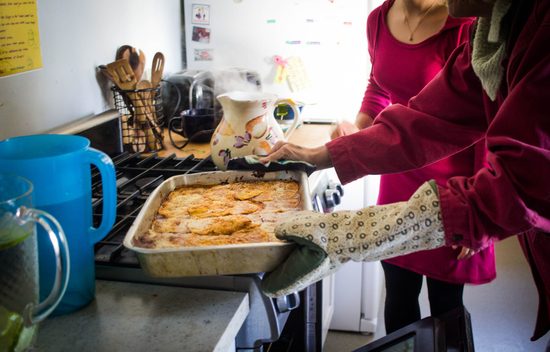 While two student residents and the house/program coordinator, Julia Uleberg, mostly plan and cook dishes for the week, a number of students and community members consistently help with organizing and preparation. This time, around 15 people volunteered to help—more than usual—because of the collaboration with GSC, leading to a larger selection of dishes.
Simon Orlovsky '17 (computer science) and Emily Huang '17 (biology/neuroscience), both seniors, had never been to Dacie Moses brunch until this academic year.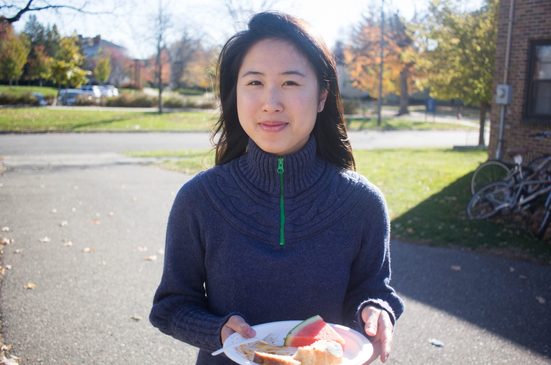 "This is the best-kept secret of my whole Carleton career that I wish I knew about. When I heard it from my friend, I was so skeptical," Huang confesses. "How can there be free, freshly prepared food every week?"
"The brunch is very good, and it was better than my expectations," Orlovsky adds. "I will come back for the good vibe and delicious food."
Besides students, there are community members who frequently come for the amazing brunch. Uleberg, the house coordinator, has been helping out with brunch every week for the past 27 years. She first came to Dacie Moses' brunch by following her then-boyfriend—a Carleton graduate.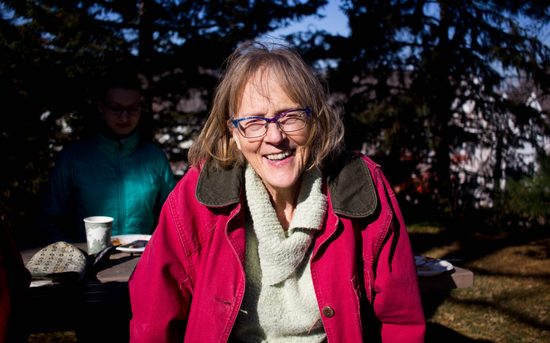 "We broke up, and at the same time, the person who was doing the caretaking of Dacie was moving so they were interviewing people to live upstairs. So I just decided to interview and come to mend my broken heart. That was 27 years ago," she says, laughing.
When Uleberg was first brought on board, the brunch consisted of bread, muffins, juice, and coffee. But eventually students wanted more—so some of them started baking while others added their own unique touches.
Ever since Rinya Kamber '18 (philosophy/cross-cultural studies) became a student resident, she has been cooking Syrian dishes to make the brunch more culturally diverse. The first time she hosted at Dacie Moses, Kamber spiced up the rice with classic Assyrian spices, including whole ale spice, cinnamon, black peppercorn, bay leaves, garlic, and olive. Another week, she prepared Mexican and Syrian beans and bought a batch of hot sauce.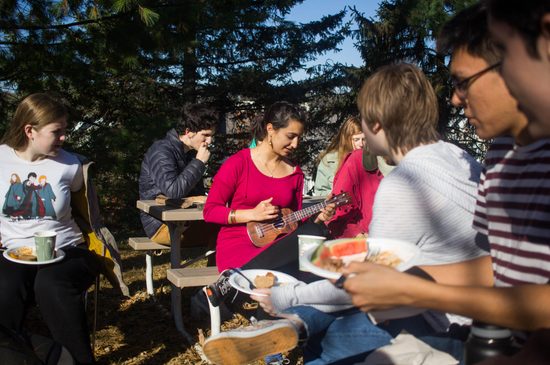 "People were so appreciative. They were like, 'We have representation, even at Dacie now!'" Kamber says. "For them, things felt more familiar. And when things feel more familiar, it's not just about the food—it's comfort."
Comfort is what Dacie Moses House offers to members of the Carleton community. It provides a safe and comfortable place on campus away from stressful homework assignments. As the campus grows and backgrounds diversify over time, the brunch also attempts to reflect changes in the student body.
"Because different people are starting to cook in the house, we have different flavors coming from more parts of the world," Kamber said. "We're adding hot sauce to our dishes and making more savory food. The spirit of the house is the same, but we're putting our tradition into it."
Photo credit: Charlotte Duong '17