Scholarship and activism in the world of dance: talking with Phil Chan '06
Chan discusses returning to Carleton as a visiting professor and his ongoing work combating racism in ballet.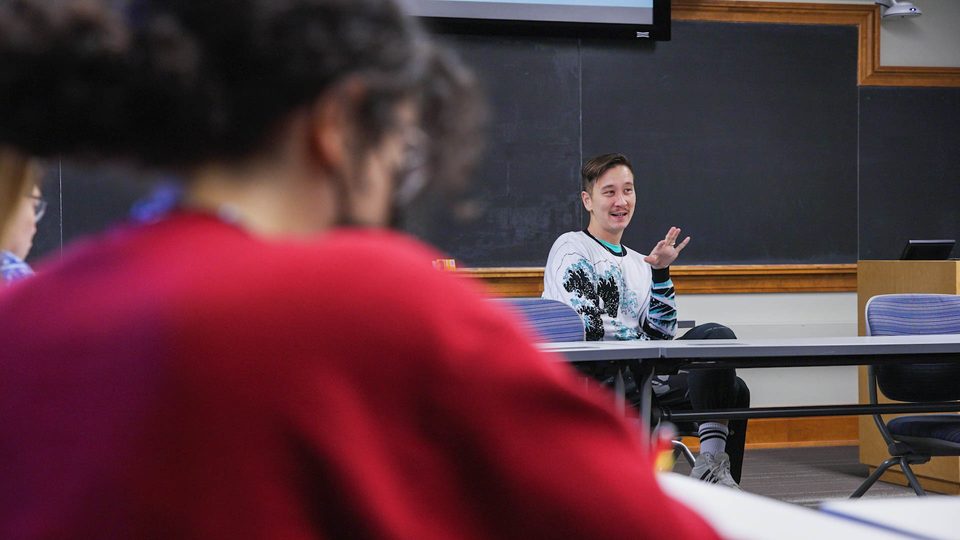 If you have a chance to see Phil Chan '06 speak—take it! Charismatic and engaging, Chan's presence commands attention as he packs every bit of information he can into whatever amount of time he has.
As Benedict distinguished visiting professor of dance at Carleton this term, Chan teaches DANC 265: Performing the Orient, which explores over 300 years of "exotic" portrayals of "Orientals" on the Western ballet and opera stages, as well as the geopolitics that impacted how society views Asian people and cultures to this day. Chan's course also takes cues from the organization he co-founded with ballerina Georgina Pazcoguin, Final Bow for Yellowface—profiled in the summer 2019 edition of the Voice for its advocacy work—as he leads his students through the creative process of adapting Eurocentric works of art for multiracial audiences and prompts them to examine how to create art outside of their own cultural experience.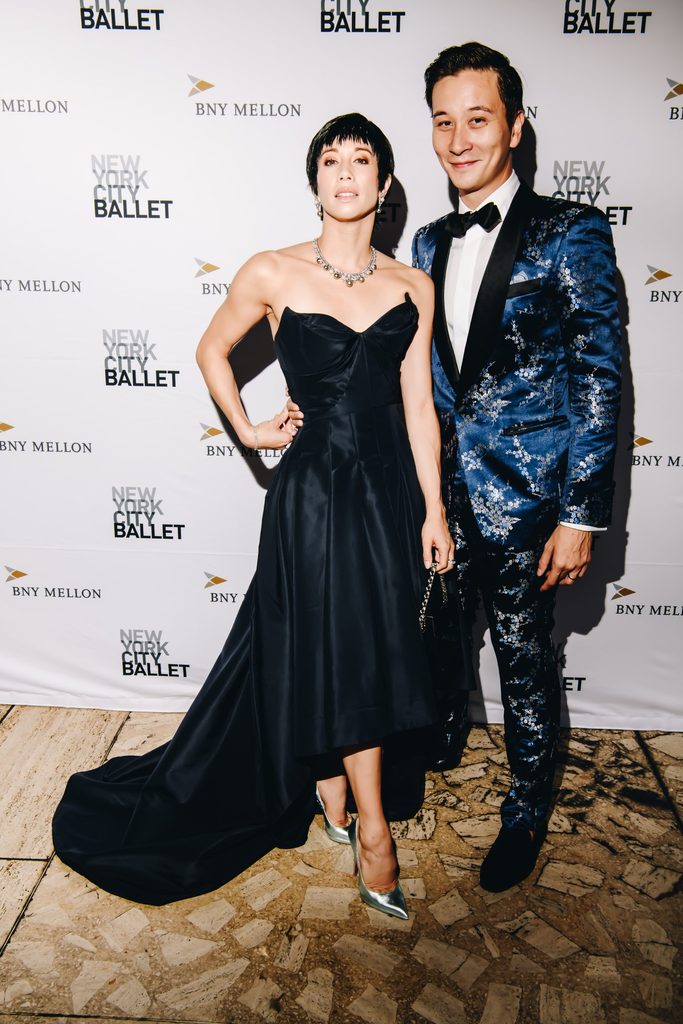 As someone who gives talks all over the country, Chan's favorite part of being a professor this term has been the ability to foster deeper discussion and understanding in his students.
"It's been nice talking to students who can actually build on something," he said. "Usually, I have to synthesize hundreds of years' worth of information into about an hour, but with a 10-week term, I can take my time, let ideas marinate and build on them."
Chan is also spending his time as a professor learning from his students in turn, as he's had to examine how he talks and thinks about his subject matter in order for his students to develop the proper stepping stones for deeper thought.
"I'm seeing a different side of my work when I have to explain it to somebody else from the ground up, because I've been living in it for so long and at such a high level," he said. "It's been a lovely challenge to consider the assumptions that I work off of as a professional and how I can explain those to students for which this is all completely new."
Physically being on campus has also prompted Chan to connect with his perspective as an alum.
"Just coming back to this place that represented four years of pretty much uninterrupted personal growth has been really interesting," he said. "As adults, we don't really have a place where we can stop everything and just grow. In college, you don't have to pay all these bills or have a full-time job or go to the grocery store or clean a house or find a social life outside of school—it's like, here's a dining hall, here's a floor full of other students you can be best friends with, everything is within two blocks. I forgot how convenient that is."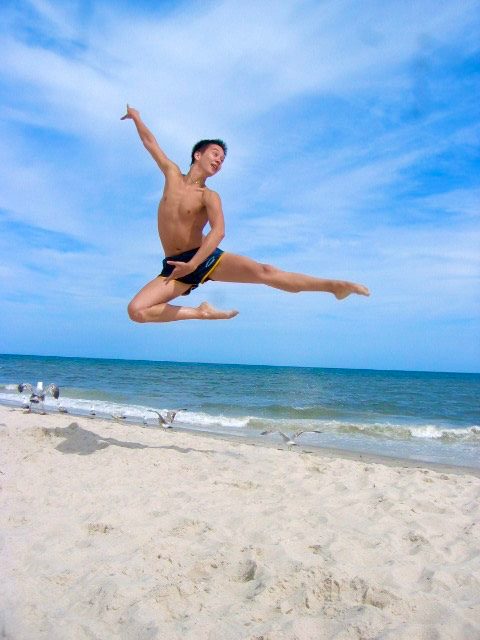 Chan is seizing the opportunity to take a step back and try to achieve some more of that college-era growth.
"I've been retracing my steps and asking myself, 'Who was I then? Who am I now? What's still consistent and what's changed?'" he said. "It's been like an inverse sabbatical, in that I've taken a break from my normal, hectic life to teach for 10 weeks—which is definitely a privilege, because as an independent artist, I can budget time for things like that. It's been nice, although I did forget how quickly the term goes by!"
While Chan acknowledged 10 weeks is a lot when he's used to doing single lectures on the subject, covering hundreds of years of history plus the modern day means moving at a quick pace. Luckily, his students are fascinated with all the new material.
"A lot of my students have never had a dance history course or even any kind of academic dance course, so it's been great to show them how we can learn a lot about what certain people thought of the world through the art that they made," Chan said. "Ballet and opera have historically represented the most elite people, with the most global power and the most money, so their worldview has been crystallized for us in theater and in dance. And because so many of my students are dancers, connecting the larger social, historical and geopolitical issues with the technique and the repertoire has been quite eye-opening for them—they're realizing that they may be able to perform a certain step but didn't know where it was from."
The context Chan provides the students in his class doesn't just live in the past—racism in theater and dance is still happening now, and Final Bow for Yellowface helps combat that by helping create more positive and nuanced representations of Asians in ballet. One of Chan's more recent projects under that umbrella is a partnership with the Oakland Ballet Company, which Chan brought to Carleton on Sept. 24. They performed a series of improvisations on "America the Beautiful" entitled "Amber Waves," choreographed by Chan to music by Chinese American composer Huang Ruo, along with a new version of the lost 1739 "Ballet des Porcelaines." Once an Orientalist fairy tale produced by Europeans, the ballet has been reimagined by an all-Asian American creative team and also choreographed by Chan.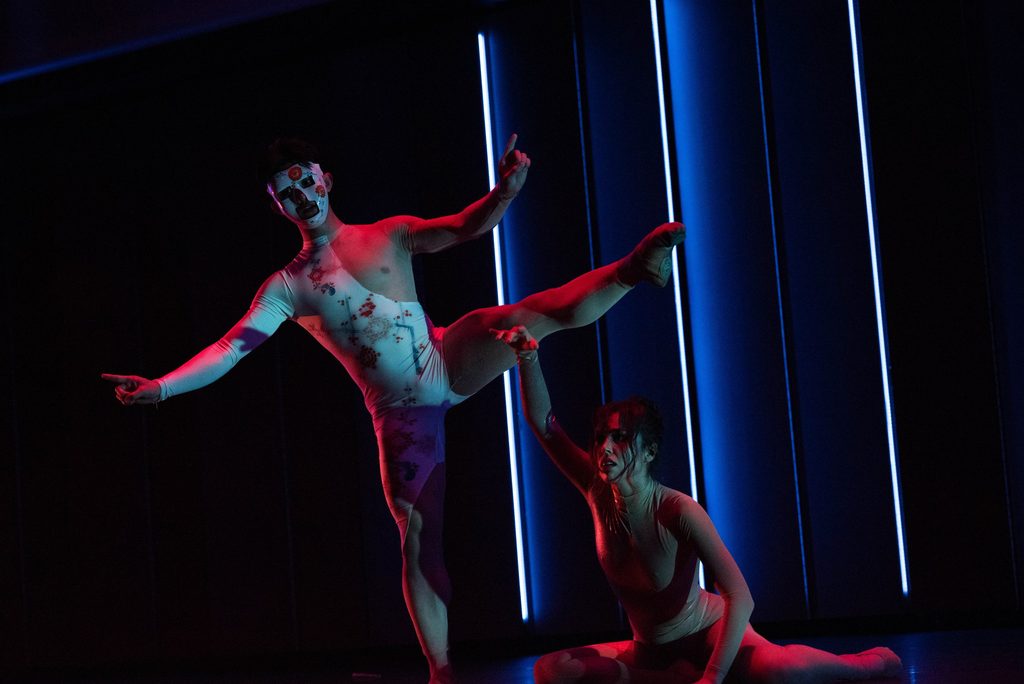 Chan was especially excited to share this partnership with the mentors he had at Carleton, many of whom traveled from off campus to see the performances.
"I was so honored that a lot of my professors from Carleton came to see it," he said. "Mary Easter, for example, has been such a pillar of the Carleton community for many years and has taught generations of Carleton dancers. She was really the person who—I say nudged me to New York, but really she lovingly shoved me to New York to pursue dance. She made such an incredible impact on my trajectory and my education, so to be able to bring that back and share that with her and the other people who helped shape me was very meaningful."
Chan was also happy to give his current students a concrete example of what he does on a daily basis when he's not teaching or researching.
"I just remember when I was a student, I thought having a professional creative career was so outside of what was possible for me, because Carleton isn't a ballet training school," he said. "So being able to bring what I've been working on since Carleton to campus, share it with the community and show current students what a potential career in the arts could look like for them is really, really special and it meant a lot."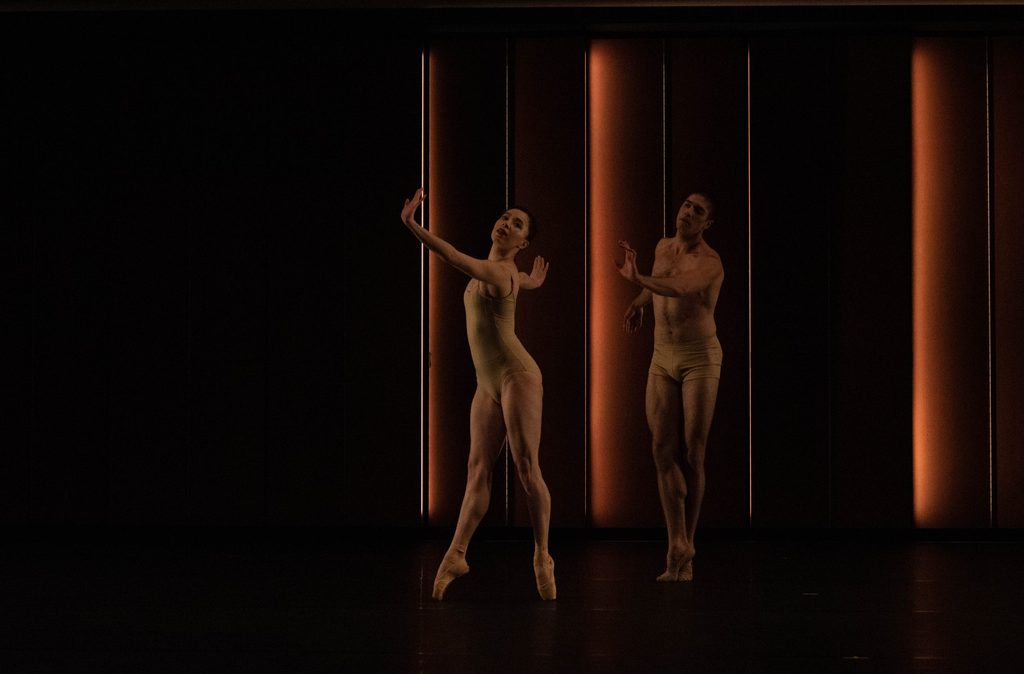 Bringing professional ballet to the Weitz Center isn't the only thing Chan spends his non-teaching time doing—he is incredibly busy. He joined the Oakland Ballet Company on some of their touring performances over a few different weekends this term, he'll be directing "Madama Butterfly" next year for Boston Lyric Opera, he has board meetings and co-founder duties for Final Bow for Yellowface, he's working on staging a multiracial version of "La Bayadère" (this time without the offensive Indian stereotypes)—and those are only a few examples. Like many professors, he's also working on a new book; his second, titled "Banishing Orientalism: Dancing Between Exotic and Familiar."
"In the first half of the book, I examine how Orientalism in European dance came about," Chan said. "White Europeans basically said, 'We don't know what those people over there look or act like, we don't know what their music sounds like, we don't know what their culture is, so we get to make it up, right?' And while what they made up was in contrast to what traditional European ballet was then, it was also not actually Asian—it's this fantasy in-between. And that's where you start to have innovation in the art form; new stories, new characters, new types of music, new rhythms. The artists could experiment with new techniques when they set things in 'the Orient,' because the usual rules didn't apply."
The second half of Chan's book is a response to that historical narrative from a modern perspective.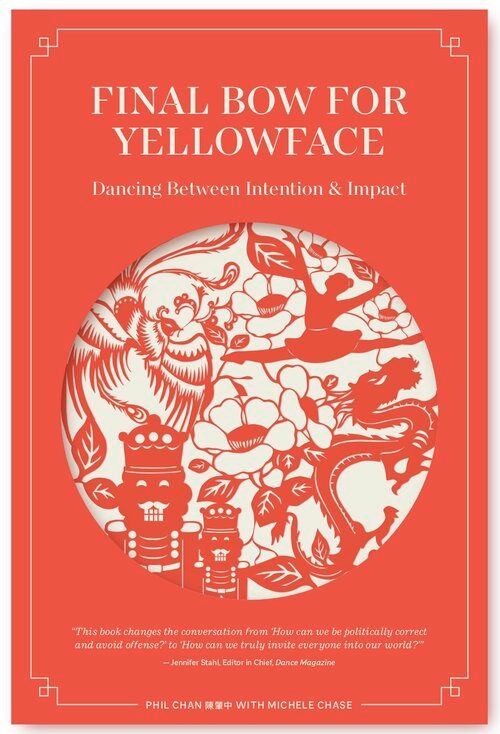 "Now we're here, in the current moment, with this long history of European work about fantasy 'Asia,'" he said. "The problem is some of it's really good. Some pieces are beautiful or touching or speak to the human condition or have beautiful music or choreography. We can't just throw all of it out because it's inherently Eurocentric. So, the second half of the book explores how we save works with inherent artistic merit that have outdated portrayals of race. It asks, 'How does our art form shift from being singularly Eurocentric to being multiracial, and what does that actually look like in practice?'"
Those are major questions he asks in his class and a major part of his work with Final Bow for Yellowface. Chan and his team even have a documentary film crew following them through 2024 to tell the story of the work they're doing—"Beyond Yellowface" will explore "not only what was, but what's next," and Chan is especially interested in what's next. He uses the opera "Madama Butterfly" as an example:
"Some would say that the only way to get equity is to completely stop doing 'Madama Butterfly,' because it's a white supremacist work made by people who'd never been to Japan and therefore contains little cultural integrity. Instead, just have a Japanese composer create a brand-new opera," he said. "I'm saying that that's not going to work. Rather, we need to create a better version of 'Madama Butterfly,' because that is what's going to sell tickets to opera fans, and then we can use that ticket revenue to properly commission and promote a new opera by a composer from a traditionally underrepresented group, including women. We need to use the works we have, make them better, have them center more people, and then we can use that money to make the whole art form more inclusive."
One of the ways in which Chan makes existing works better is promoting the hiring of Asian artists through an evolution of Final Bow for Yellowface: the Gold Standard Arts Foundation, which Chan describes as "essentially a service organization for Asian Americans working in dance."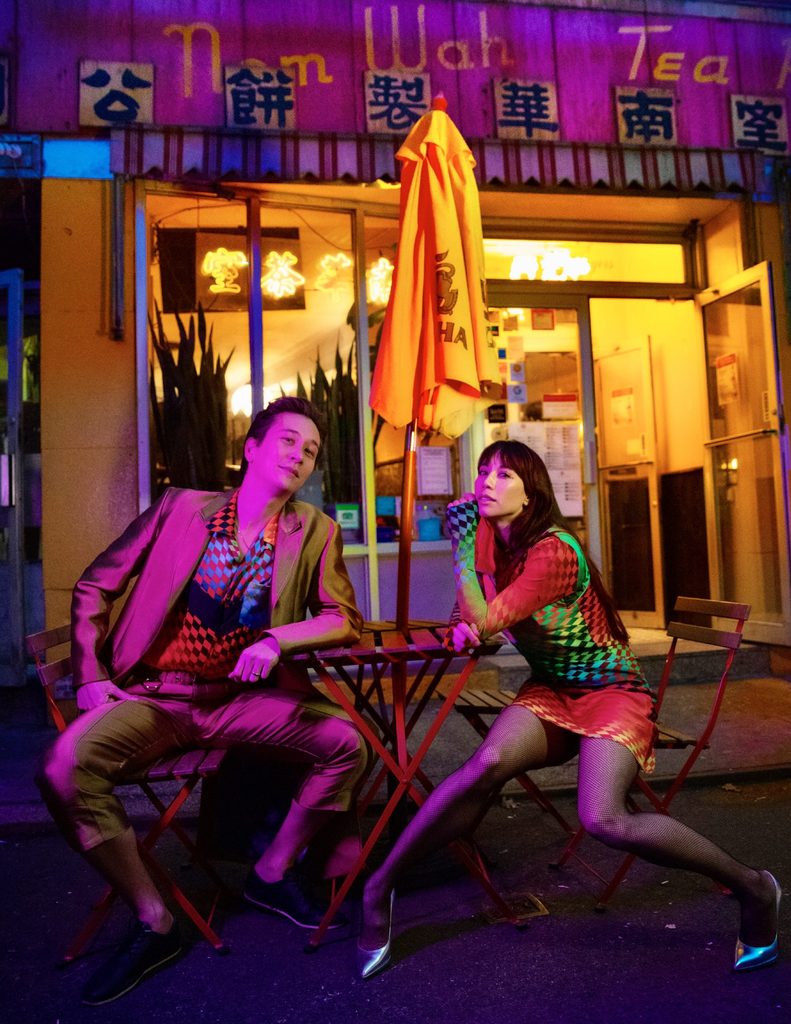 "We're really trying to empower Asian voices," Chan said. "We're not just pointing out these Orientalist depictions of Asians, we're actively working to promote Asian people currently working in the field. We pair Asian choreographers up with ballet companies to make new Asian ballets and recommend they hire Asian composers, lighting designers, costume designers, set designers. For example, it's lovely that companies want to do the Chinese dance in the Nutcracker—but they should be working with a Chinese choreographer for it, and Gold Standard helps make that happen. On the most basic level, we're just saying dance companies should hire Asian people, particularly since so much of our dance repertoire is Asian-adjacent."
Chan is thrilled to introduce this work to current Carls with his teaching and contribute to ongoing conversations about race on campus, especially as an alum.
"It's just such an honor and privilege to be back on campus, to remain part of the community and join the ranks of other alums who've gone out into the world and done so many things but still want to return and give back to the community," Chan said. "And everyone needs to be better at talking about race right now, so hopefully my work at Carleton is a step in the right direction."
---
Erica Helgerud '20 is the news and social media manager for Carleton College.