Sarah Fortner named director of sustainability as Carleton expands sustainable approach across and beyond campus
Fortner's new position is part of a recommendation by the college's Environmental Advisory Committee to extend the reach of the Sustainability Office beyond facilities management and further into the realms of education and community engagement.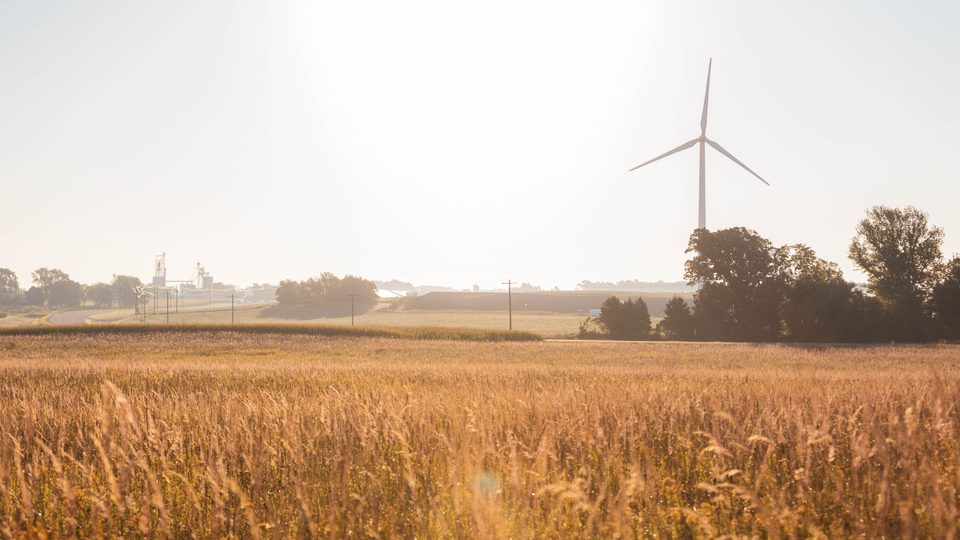 ---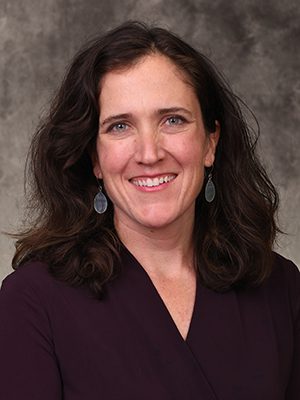 Dr. Sarah Fortner has been named director of sustainability for Carleton College—a newly created position developed as part of an expansion of the college's sustainability efforts. Fortner has a 20-year history conducting climate and environmental justice research, education, and building community for change, most recently serving as a science education associate for Carleton's Science Education Resource Center. She begins her work in the new role on Dec. 12.
"I am in awe of the sustainability operations and assets on campus already," Fortner said. "Almost 75% of the energy on campus is produced through renewable sources since the addition of the geothermal wellfield, which is a major feat. Many campuses across the country look to Carleton for ideas on how to reduce their footprint. Not only that, but there has also been dedicated research, class projects and campus programming to reduce food waste, energy waste and transportation pollution. We are also one of the few campuses with an arboretum and an organic farm. Carleton truly is a living laboratory!"
The Sustainability Office, which Fortner will lead, was created in 2010 and oversees the work of Carleton's Climate Action Plan, originally written in 2011. Following an extensive self-study of the Plan by Carleton's Environmental Advisory Committee (EAC)—which is made up of faculty, staff and students, including liaisons to the Carleton Student Association (CSA)—the EAC recommended that Carleton extend the reach of the Sustainability Office beyond facilities management and further into the realms of education and community engagement.
Following this guidance, Fortner and a new fifth-year educational associate for sustainability will be housed in the Office of the Provost, while Robert Hanson, the newly hired manager of campus energy, will remain with Facilities, allowing for a more integrated, campus-wide approach to sustainability. Fortner will also oversee the Sustainability Assistant (STA) program, which is staffed by student employees who are divided into teams focused on outreach, environmental justice, waste, food, data and energy, or policy and transportation.
"We believe that this staffing structure will help us achieve our goals by allowing staff to focus directly on their areas of expertise," Vice President and Treasurer Eric Runestad said. "Rob will focus on energy efficiency and renewable energy projects, all of which will continue to be part of our path to carbon neutrality. As the director of sustainability, Sarah will lead the work of helping us develop our next Climate Action Plan, and with leadership from the Provost's office, will be in a strong position to extend the work of sustainability beyond Facilities and help it integrate more broadly across the college."
"In all of her previous programming, Sarah has integrated students through expanding environmental sustainability courses with campus partners, mentoring student research projects and working with student activists," Provost and Vice President for Academic Affairs Michelle Mattson added. "With her academic background, she is looking to support Carleton faculty and students and has, in fact, already established contacts with Carleton faculty. I am excited about how her work can support the already substantial efforts of our terrific environmental studies faculty contributors. She is always actively seeking to partner with others on both the academic study of and community-based efforts around sustainability and environmental justice."
One of Fortner's first priorities will be leading a group of faculty, staff and students in creating a more ambitious plan for Carleton that responds to the marked acceleration of climate change effects that have occurred since the original Climate Action Plan was formulated in 2011. The EAC's study found that, as a national leader in sustainability, the college has outgrown the initial expectations of the original plan. Members of this group will be appointed soon and are expected to take up their work early in 2023. They will be charged with identifying the frameworks, strategies and structures needed to expand the college's impact and accelerate its progress toward carbon neutrality.
"This role offers a chance to take a transformative and comprehensive approach to sustainability, addressing operations, education and community engagement," Fortner said. "Imagine if all Carleton graduates left the college with strategies to support sustainability through their disciplinary lens or had a sense of how to collaborate for environmental justice with people from diverse experiences, cultures, identities and backgrounds. That's the potential of expanding faculty, staff and student action communities supported through this position."
---
Explore just a few of the Carleton News updates concerning sustainability over the years: from the college's selection as one of Forbes' "Greenest Colleges," to being one of just two colleges nationwide to receive the 2019 Excellence in Sustainability Award, to the implementation of a campus-wide switch to reusable to-go containers, to Carleton's geothermal heating and cooling project winning the 2022 GeoStar Top Job Award.
---
Erica Helgerud '20 is the news and social media manager for Carleton College.