Sarah Berlin '12 selected for inaugural cohort of Obama Foundation Leaders
Berlin is the director of civic information for the Center for Technology and Civic Life.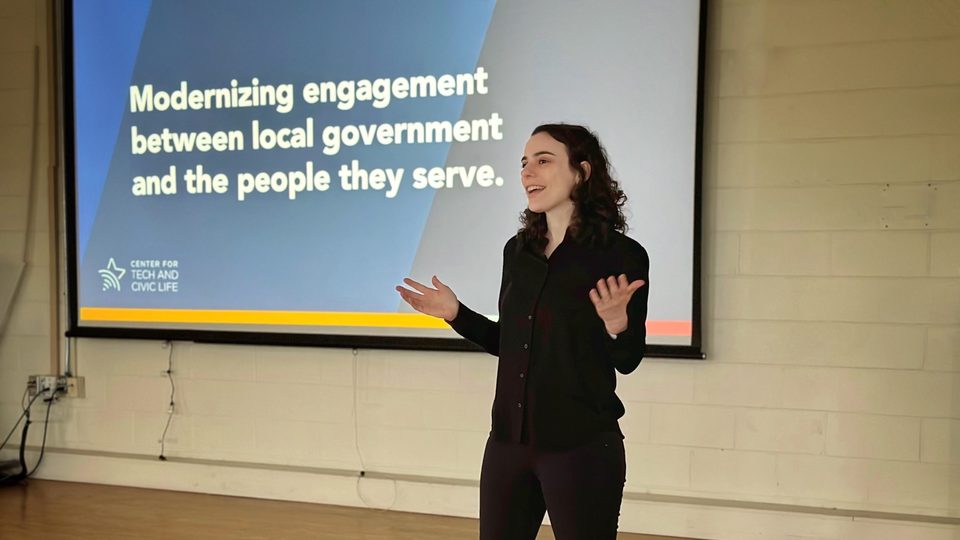 If you recently moved to a new voting district or just registered as a new voter, you might have seen the work of Sarah Berlin '12 when you searched, "Where do I go on election day?"
As the director of civic information for the Center for Technology and Civic Life (CTCL)—an organization that harnesses the promise of technology to modernize the American voting experience—Berlin guides the Center's work to build nationwide datasets of civic information that millions of people use to learn about candidates and elected officials and to become more civically engaged in their communities.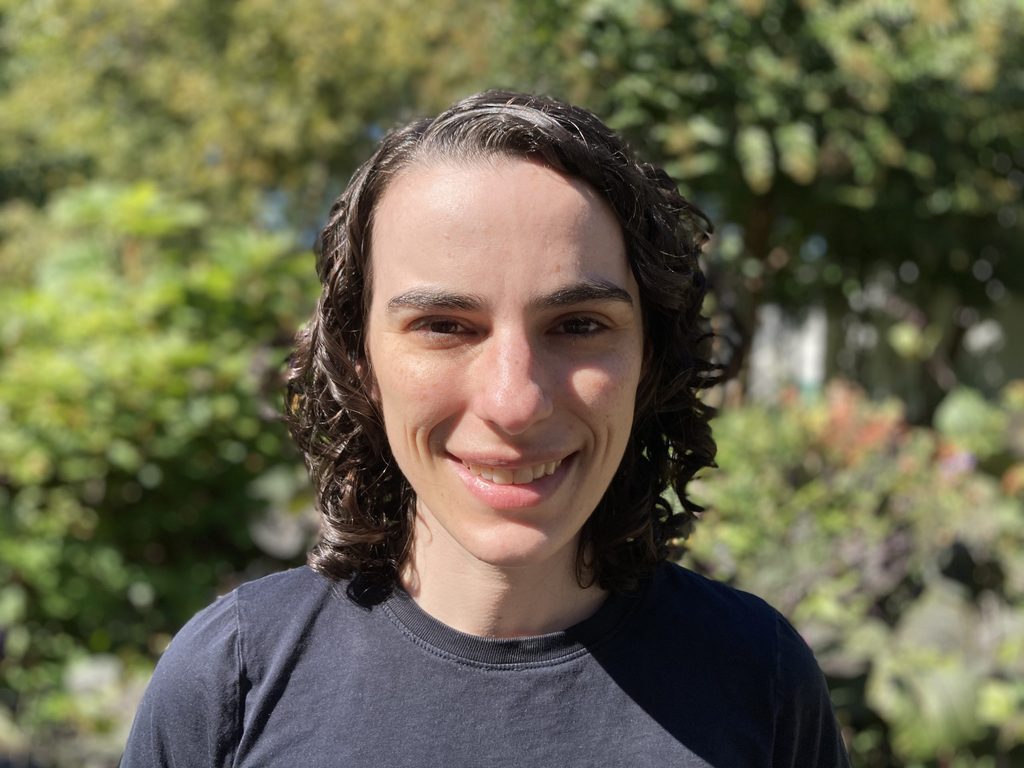 Berlin's hard work on helping build a more inclusive, participatory democracy was recognized this summer with her selection as one of 100 emerging leaders to participate in the first cohort of the Obama Foundation's Leaders USA program, a six-month leadership development program that focuses on inspiring, empowering, and connecting emerging leaders across the country to drive systems-level change on whatever issues they work on in their daily lives. Berlin will use what she learns from the program to deepen her work in expanding access to the civic information Americans need to be civically engaged and participate in their country's democracy.
Many voters in the US are well-aware of the fact that it is surprisingly hard to find voting information. Often, counties and cities don't have election websites, or if they do, they're difficult to navigate or outdated. At CTCL, Berlin leads a team of researchers and data experts who are trying to fix that. They collect election information from hundreds upon hundreds of US counties and compile it into a standardized format. Berlin and her team also work with all kinds of companies and organizations—from major tech firms to civic engagement nonprofits—to build tools to help voters get access to that necessary information. Berlin "gets to do a bit of everything" as the director of civic information: working with technical data and software, doing research, building relationships with community and professional partners, storytelling, and more.
"One of the things that I love about my job is I get to be curious," Berlin said. "I get to learn about a lot of different things. I feel like Carleton was always about that for me. I loved that I could easily take a class on a topic unrelated to my major or go to a campus event about something I'd never heard about and learn so much."
Being part of the Obama Leaders program lets Berlin "stretch into learning mode" and fulfill that constant state of curiosity.
"This is the first time I've been back in something resembling a classroom setting since I graduated from Carleton over 10 years ago," Berlin said. "I've loved being in a more structured setting where there's time set aside every week to reflect and bounce ideas off of other people, to learn from them, to ask questions, and to engage with readings. It's been really fun to get back in that mindset."
The classroom-like, three-hour virtual sessions Berlin attends every Friday started in July, and are part of a curriculum centered around "values-based leadership." That curriculum asks each person to interrogate which values drive them as leaders and how they can use those values to expand their work, inspire other people, and sustain themselves as they participate in difficult social change work.
Many of the sessions Berlin has attended are referred to as "action labs," where leaders learn about specific topics and connect in small groups. The Obama Foundation will also host the entire cohort at an in-person, week-long conference in Chicago in October, dedicated to providing time and space for all 100 leaders to connect and learn from each other.
"It's amazing talking with people who have different roles, work on different issues, or live in different parts of the country," Berlin said. "Seeing the commonalities that come with being any kind of leader has inspired us to think about how to take ourselves to the next level. There's really so much wisdom and insight that folks have been able to share, and I'm so grateful for the opportunity to be part of this group of incredible leaders."
Berlin has spent her life at and after Carleton exploring different ideas, and she encourages current Carls to always seek out new experiences.
"Allow yourself to be surprised by what interests you," Berlin said. "Be open to whatever might be interesting, what might be compelling, what might be an exciting and meaningful path in your career and in your life."
---
Erica Helgerud '20 is the news and social media manager for Carleton College.