Sam Kavanaugh '13 wins Jeopardy! Tournament of Champions
2013 grad, now teacher, takes the championship on the beloved game show.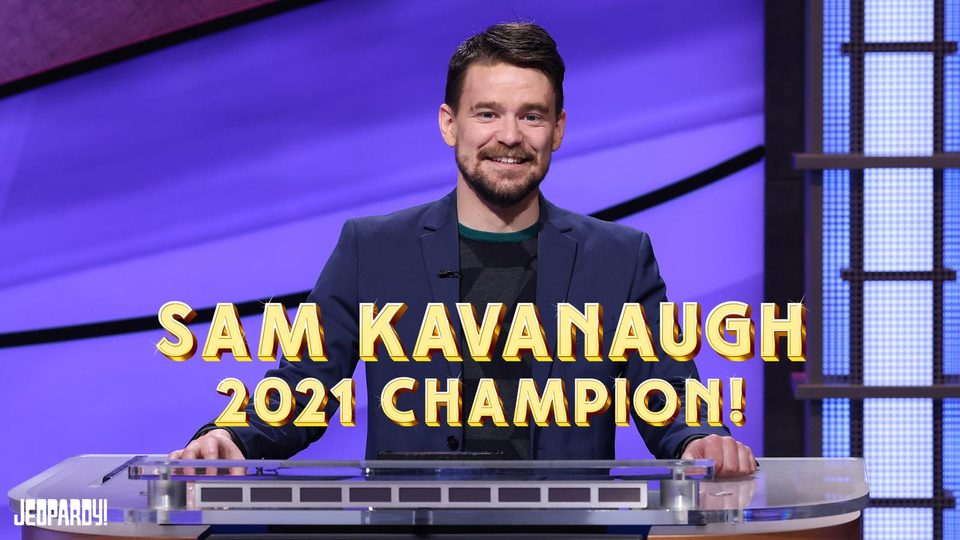 A Carl takes the championship! After four games, 244 clues and facing some of the best players of the past two years, Sam Kavanaugh '13 won Jeopardy!'s 2021 Tournament of Champions on Friday, May 28. His championship performance followed up a five-game winning streak in 2019.
A substitute middle and high school teacher in Minneapolis, Kavanaugh's win earned him $250,000—which the show will match in a gift to the Hope of the Valley Trek Center for the Homeless, an organization named after longtime Jeopardy! Host Alex Trebek, who died in November.
"I've dreamed about this for so long," Kavanaugh said in an interview posted to the show's website. "All I can think about is all the people who helped me to this point. So many people to thank, and I hope that I can pay them back."
With his winnings, Kavanaugh said he plans to travel, as well as invest more money into a summer camp he's running for kids this summer.