Renowned origami artist Robert Lang to deliver Carleton convocation
In his presentation, "Origami from Tsuru to Satellites," Dr. Lang will discuss the relationship between art and engineering.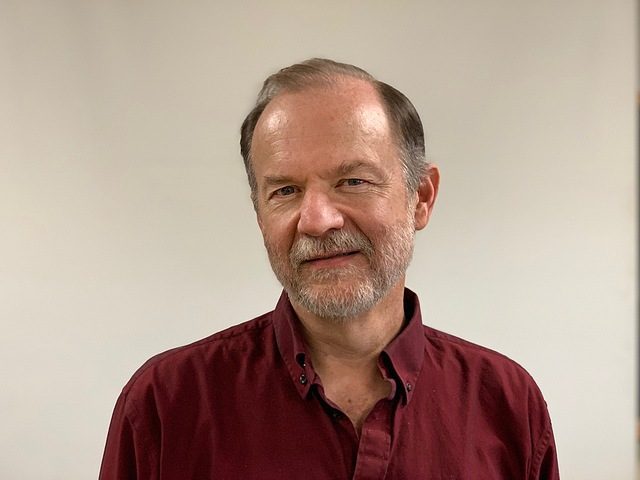 Renowned computational origami artist Dr. Robert Lang will deliver Carleton College's weekly convocation address on Friday, Jan. 15, from 12:30-1:30 p.m. over Zoom. In his presentation, "Origami from Tsuru to Satellites," Lang will discuss the relationship between art and engineering in his work.
Lang is a pioneer of computation origami, which uses math and engineering principles to fold mind-blowingly intricate designs that are beautiful and, sometimes, very useful. He has been an avid student of origami for over 50 years and is now recognized as one of the world's leading masters of the art, with over 700 designs catalogued and diagrammed. His work has been exhibited at more than 50 exhibitions around the world, including the Museum of Modern Art in New York City and international exhibitions in Paris and Austria.
Lang's art combines aspects of the Western school of mathematical origami design with the Eastern emphasis upon line and form to yield models that are at once distinctive, elegant and challenging to fold. It spans the worlds of mathematics, physics, lasers, sculptures and fine art, and is noted for designs of great detail and realism.
In 1992, Lang became the first Westerner ever invited to address the Nippon Origami Association's annual meeting; he has since been an invited guest at international origami conventions around the world. He has been one of the few Western columnists for Origami Tanteidan Magazine, the journal of the Japan Origami Academic Society, and has presented technical papers on origami-math and mathematical and computer science professional meetings. He has several publications, including 21 books and numerous articles on origami art and design. In 2011, Lang was elected an honorary member of the British Origami Society.
Lang was born in Ohio and raised in Atlanta, Georgia. Prior to becoming a full-time origami artist, he worked as a physicist, engineer, and research and development manager, during which time he authored or co-authored over 80 technical publications and 50 patents awarded on semiconductor lasers, optics, and integrated optoelectronics. In 2009, he received a Distinguished Alumni Award from the California Institute of Technology, and in 2013, he was chosen as one of the inaugural fellows of the American Mathematical Society.
Lang received his BS in electrical engineering and his PhD in applied physics from the California Institute of Technology. He earned his MS in electrical engineering from Stanford University.
Convocation is sponsored by Carleton College Events. For more information, including disability accommodations, call (507) 222-4308.