Radio Renovations: Construction Starts at Campus Station KRLX
By Isabel Rameker '24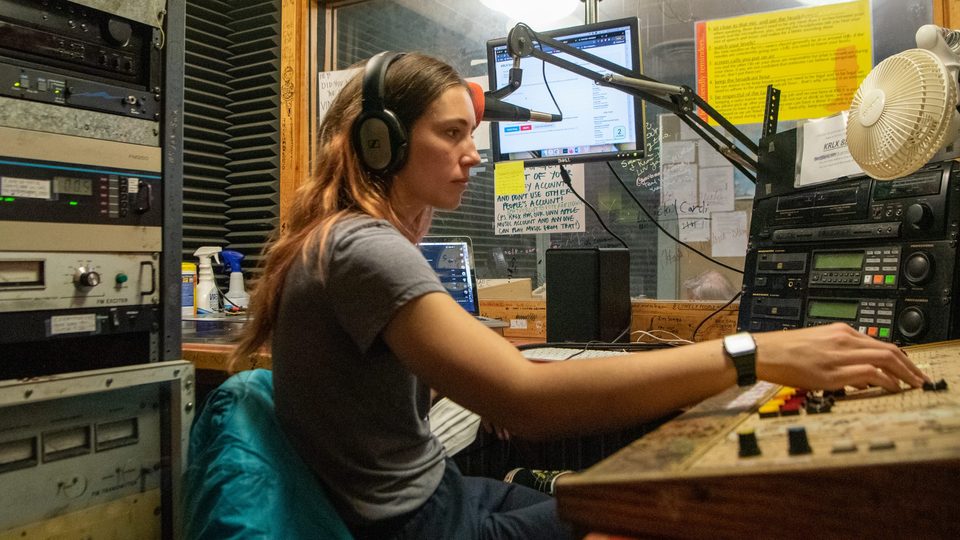 This winter, the KRLX studio will undergo renovations to modernize the studio space and its equipment. Currently, the studio is made up of two sections, an AM studio and a FM studio, which will be combined into a single FM studio.
Lee Clark, the Director of Student Activities at Carleton, commented that the new studio space will "provide student deejays with a more modern and relaxing environment," as well as "the square footage to conduct group interviews and broadcast live bands from the Record Library." The space's aesthetics will also be updated with new carpeting, furniture, lighting, and more.
Astrid Malter '23, who serves as the record library manager, echoed Lee's sentiments, commenting that she's "looking forward to having more room in the studio," and that in the old studio "everything is cramped and there isn't a lot of room to play live music."
Malter also shared a favorite memory from the old studio.
"My freshman year I went to a halloween party in the record libe," Malter said. "It was dark with spooky green lighting and all of the seniors I looked up to were wearing amazing costumes and serving snacks shaped like body parts."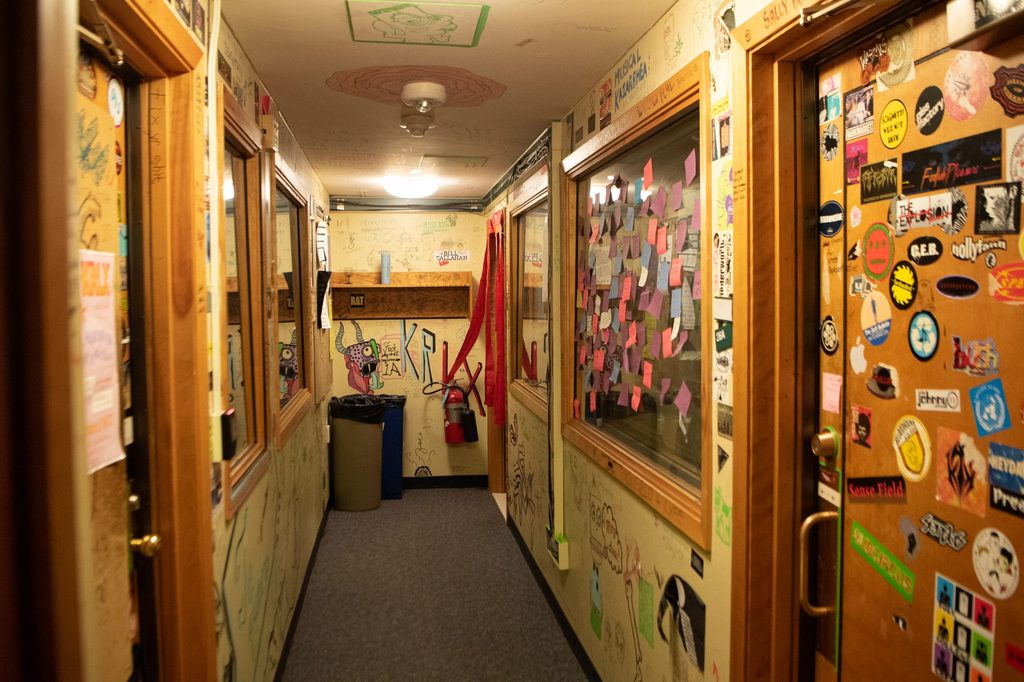 The studio will also receive updated radio equipment, which will "provide students with a more professional experience by incorporating technology utilized in radio stations across the country," according to Clark. 
Current Carls and alumni art on the walls of the station will be preserved as much as possible and digitally displayed in the new, updated, space.
Construction began November 15, with the final broadcast from the old station happening on November 13. The project, which was student initiated, is funded by the Carleton Student Association, the Student Activities Office, Facilities and Capital Planning, and the KRLX Parson's Fund. Renovations will be finished before the beginning of winter term.