Profs Rika Anderson '06 and Layla Oesper together receive $1M in National Science Foundation CAREER Awards
The awards are the largest grants made to individual faculty in Carleton's history.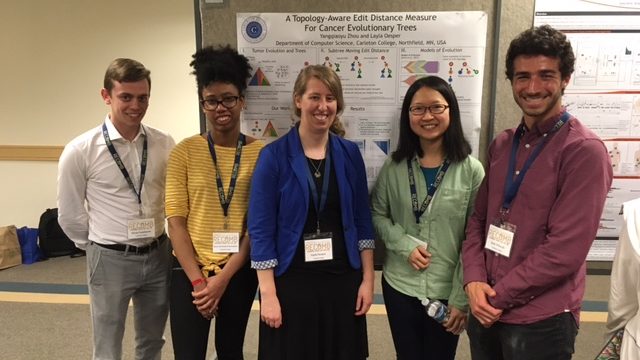 Two Carleton professors, Rika Anderson '06 and Layla Oesper, were awarded National Science Foundation CAREER Awards. The awards are the two largest grants to individual faculty in Carleton's history, together totaling more than $1 million, and are the fourth and fifth CAREER awards for Carleton faculty in recent years.
"A CAREER award is a statement from Rika and Layla's peers in their fields that they are doing groundbreaking work," Charlotte Whited, assistant director of the Grants Office, said.
According to the National Science Foundation, the Faculty Early Career Development (CAREER) Program is a Foundation-wide activity that offers the NSF's most prestigious awards in support of early-career faculty who have the potential to serve as academic role models in research and education to lead advances in the mission of their department or organization. Activities pursued by early-career faculty should build a firm foundation for a lifetime of leadership in integrating education and research.
The process includes writing a 15-page proposal, for at least a $400,000 grant, about how the research will broadly impact the world with an emphasis on how it will incorporate an educational component. Both Anderson and Oesper's work is in the area of bioinformatics — an area of growing interest at Carleton.
"CAREER awards are meant to jump-start the career of early-career researches," Anderson, assistant professor of biology, said. "They are a large grant, over five years, that will help launch your career moving forward with a large project. These awards not only require the vision for what you'd like to do in your career, but also, how you will incorporate an educational component into them. We at Carleton have a slight advantage because that's the purpose — that's the mission — of the institution."
Somewhere beyond the sea
Anderson, an oceanographer, had been looking for a way to bring her research and her students to the sea to study microbes that live at the bottom of the ocean, specifically deep-sea hydrothermal vents and volcanos, to sequence the DNA from the samples to see how they evolve through time.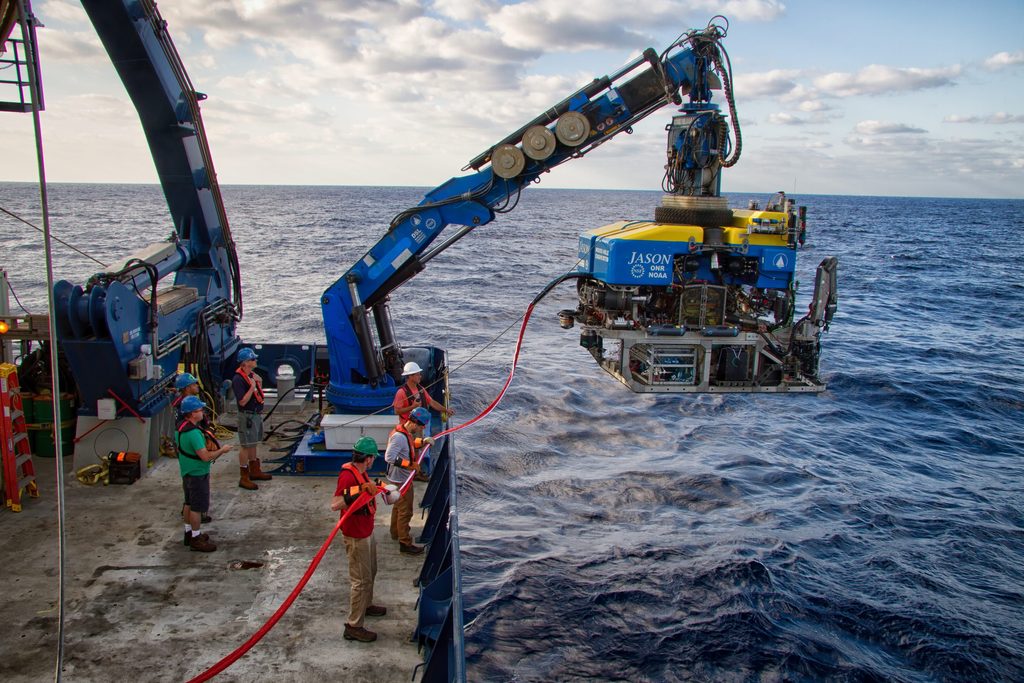 "It's so cool to get on a ship and go out in the middle of the ocean," Anderson said. "To be that far from land is a different perspective in itself, but to be able to collect samples we can call our own — we haven't really been able to do that yet — so I'm really excited about that opportunity. From the ground up we'll go out, collect the samples, work up the samples in the lab, analyze the samples on the computer, and publish the results."
Anderson hopes to head to sea next summer off the coast of Washington and will work with Ocean Observatories Initiative and her former colleagues at the University of Washington. This winter, to prepare before they go, students will begin sifting through data already collected from the ocean.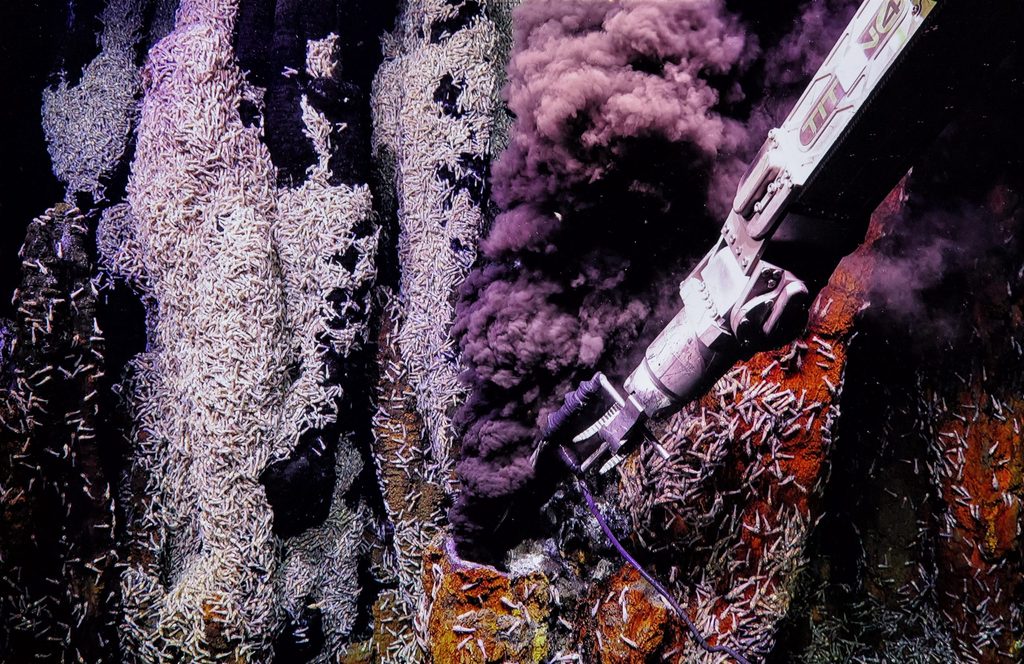 "The educational component part of it is my students working in the lab, getting engaged in the research process and getting their names on papers," Anderson said. "I also have a partnership with Greenvale Elementary in Northfield called Science Night. Once a year, my students will interact with all the elementary school kids and teach them about science. I'll also be co-teaching a new class on science controversies with a science historian here at Carleton. The science we do is very much connected to the society we live in."
Cancer trees
Oesper, associate professor of computer science, is building off a previous NSF grant doing cancer research with students to find out how cancer cells evolve through computational genomics.
"I design algorithms to analyze DNA sequencing data," Oesper said. "Yes, we can sequence the human genome, but the data we get is not as clear as you might expect. How do we take this big, noisy, messy sequence and analyze it? I'm a computer scientist, so when we start talking about DNA, I like to say, 'OK, let's wipe away the biology here for a second and get down to the question you want to answer.' There's so many interesting ways you can use computer science to answer questions in biology."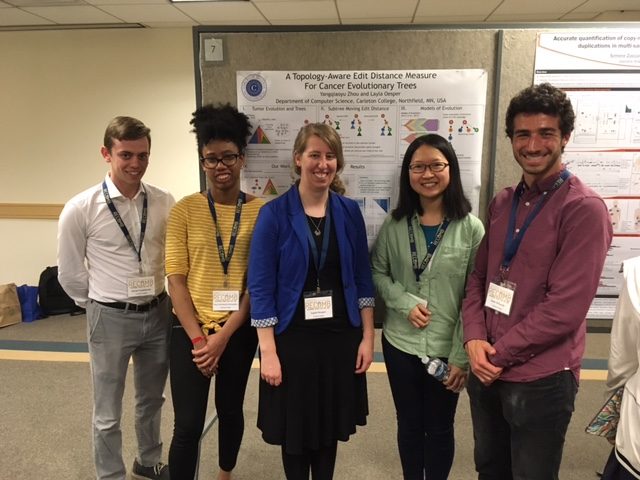 Oesper's development of methods for comparison, summarization and communication of clonal cancer trees reveal how tumors acquire mutations leading to uncontrolled cell growth.
"My CAREER grant focuses on how we design methods to make better use of these trees of data we're given, and how we improve these methods so we have more confidence in what is current," Oesper said. "Hopefully, these methods can help us design more appropriate treatment plans for specific patients, or across patient cohorts, based on the history of their specific tumors."
Oesper's educational component of her grant also has multiple layers: a computational science conference inviting institutions from all over the country; a field trip to the University of Minnesota to visit computational science labs, meet grad students and see projects spanning the whole computational science field; and the creation of a national and international computational science community among students and faculty.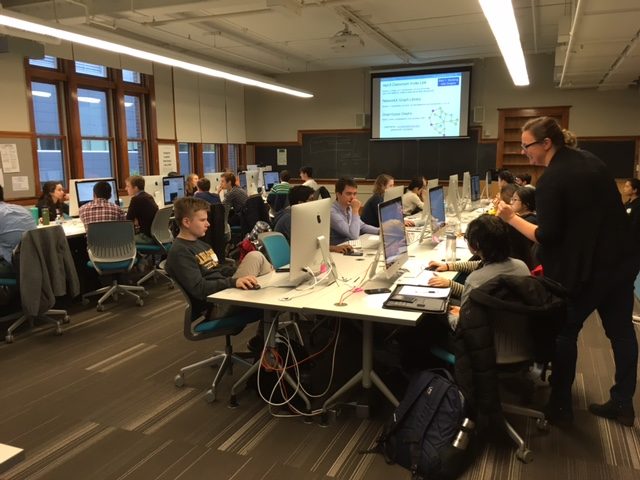 "All of this is possible because of the wonderful students I've had," Oesper said. "The overarching theme for me is, 'how do I expose more students to this field?' That's what really underlies my educational pieces of this grant."
"This award shows that we as faculty and students at a liberal arts college are capable of doing cutting-edge research," Anderson said. "We're really pushing the envelope of these important science issues just as much as anybody at any other university. And our students are doing this amazing work at the forefront of our fields. Layla and I are really proud of that."
Anderson was also recently selected, among 18 early-career researchers, to receive funding in the inaugural year of Scialog: Signatures of Life in the Universe, a new Research Corporation for Science Advancement initiative designed to bring us closer to answering basic questions about the possibility of extraterrestrial life.