Profiles in Teaching: Bob Daily '82 on television writing, joy and collaboration
Television writer Bob Daily '82 discusses everything from screenwriting to teaching to following a career path focused on "fun."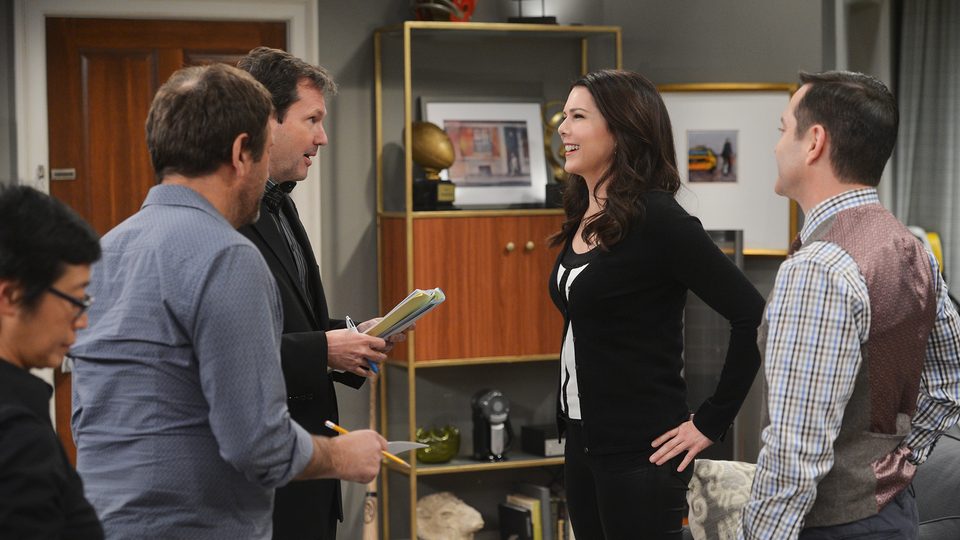 Traveling from Carleton to Hollywood writers rooms and back is a rather uncommon path, but one that Bob Daily '82 knows well. A two-time Writers Guild of America (WGA) Award winner for the NBC sitcom "Frasier," Daily has written and produced for shows such as "Rugrats," "Desperate Housewives," "The Odd Couple," "Superior Donuts" and "The Wonder Years," which recently won the prestigious Peabody Award. After 27 years of writing work, Daily is now back at Carleton as visiting screenwriter-in-residence in cinema and media studies, teaching advanced screenwriting and sharing with Carleton students the knowledge he's learned from years on the job.
An English major and former editor of The Carletonian, Daily always knew he wanted to write for a living, but it was a winding path to finding his niche in television writing.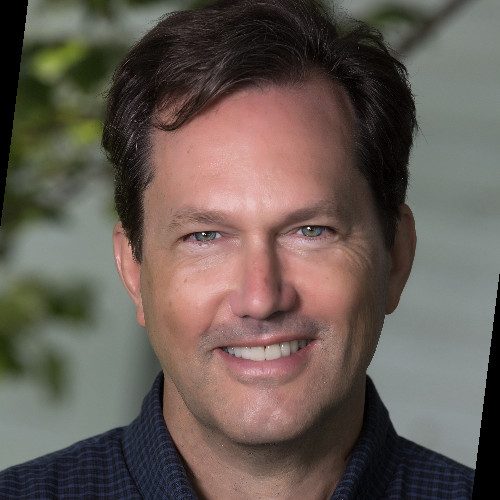 "The first ten years of my career were just one swerve and skid after another," he said. "Every one of those swerves taught me something and helped make connections for me down the road, but it was not a linear path."
His first job was as a member of an improv team at a comedy club ("You can imagine how much my parents loved that"). From there, Daily entered the world of journalism, writing for publications like Chicago Magazine, the Chicago Tribune, the Boston Globe and the Chicago Reader. Despite this experience and his time as a Carletonian editor, he knew he was never going to be a hard-hitting political journalist.
"I was covering Elvis impersonator conventions and interviewing playwrights and athletes and stand-up comics," he said. "I always tried to have a sense of fun and playfulness in what I wrote."
After a brief stint in graduate school, where he was told his writing was too conversational, Daily decided to give screenwriting a try.
"Honestly, I followed the path that I thought would be more fun," he said.
He started watching television with a legal pad, taking notes on story structure. Coincidentally, one of the shows Daily studied was "Frasier," where he ended up working a few years later. He eventually took the leap and moved to L.A., where his wife quickly found work while he continued writing.
"I finally got an agent and I got my first job," Daily said. "L.A.'s been good to us, but that was scary. I remember when I got the job on 'Frasier,' thinking even if I get fired, I can always say for the rest of my life that I worked on 'Frasier,' even just for one year. After a few years, I started feeling more secure." 
It was "Frasier" that really launched Daily's career as a screenwriter.
"'Frasier' was my film school," said Daily. "That cast was amazing, they had very high standards. So you had to really up your game. They could smell a bad idea. It was getting thrown into the deep end, but it forced me to grow very quickly just to keep up with all these people. In that sense, I could not have gotten any luckier than to have gotten on that show, because I learned so much." 
Daily found that he loved the atmosphere of writers rooms, the collaboration and the process of building up an idea.
"Being in a Hollywood writers room is very much like being at Carleton, because I spend my day hanging out with 10 to 15 really smart, funny, interesting people and we talk about stories all day and brainstorm with each other," Daily said. "It's very project-oriented, lots of junk food is consumed. I was chasing [what I had at Carleton] my whole life and I finally found it in [these writers rooms]."
At a conversation with Daily hosted by the Carleton English department on Apr. 19, Daily shared stories about the "quirky" nature of writers rooms, another characteristic reminiscent of Carleton.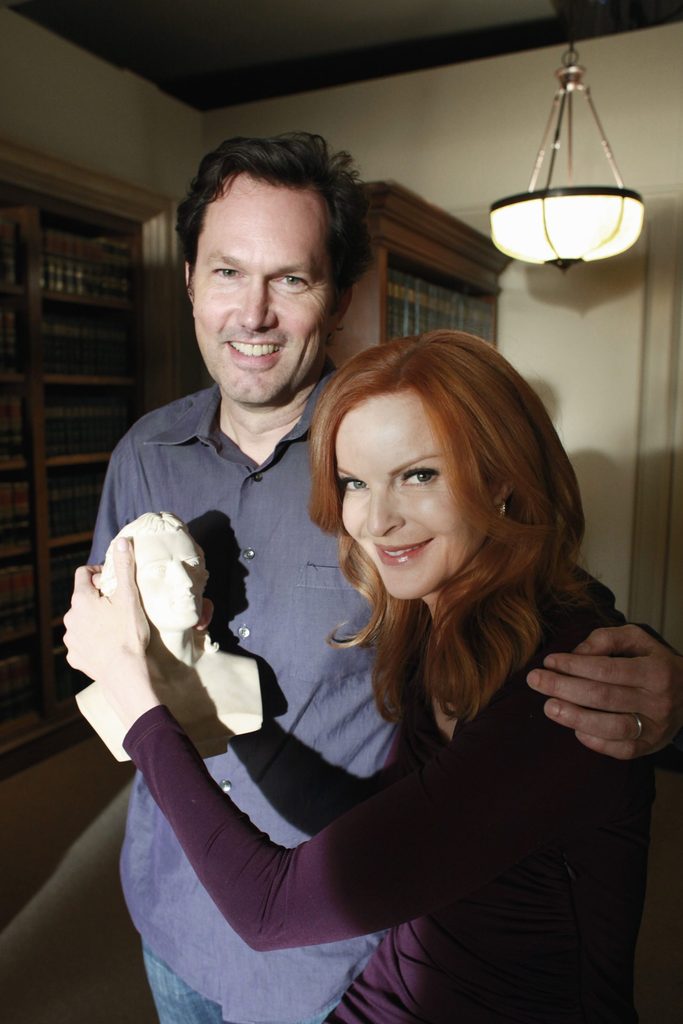 "One day on my first job, one of the writers, who's hilarious, walked into the writers room with an ironing board and an iron, and she set them up in the corner," Daily laughed. "People knew that she liked to iron because it calmed her down, so people brought her their laundry. And she would sit in the corner of the room ironing while she was pitching jokes. They're quirky places, writers rooms." 
Daily is now back on campus, using his years of experience to guide students through Advanced Screenwriting, a course where students develop and write an original pilot for a television series.
"To go from being self-taught and never having taken any official classes in screenwriting to teaching a class about it has been a bit of a jump," Daily said, "but it's been really interesting because it's forced me to distill everything I've learned in 27 years of working into a class."
Daily also believes the process has been reinvigorating for him as a writer.
"It's gotten me thinking about writing again in a way that I haven't for years," he said.
Daily's students started off the term with a one- or two-sentence description of their idea that they pitched to the class. From there, they've developed characters, created a story outline and will ultimately turn it all into a 30-50 page script.
"I'm really trying to replicate for them what work looks like for someone like me," said Daily. "What it's like for a professional writer to come up with an idea, flesh it out, come up with the characters, come up with the story and then ultimately turn in a script."
Daily is an ideal mentor for the class, because he's worked alongside some of the best writers in television. He has worked with Chris Lloyd, creator and showrunner of "Modern Family"; Chuck Lorre, creator of "The Big Bang Theory"; and Marc Cherry, with whom Daily co-ran "Desperate Housewives." Daily said he's "learned through osmosis" from their talent. Now at Carleton, "it's a matter of taking what I learned on the job and figuring out how I can teach it to students. It's been challenging, definitely, but it's been fun."
Daily has been impressed by the quality of his students' ideas.
"They're things that I never would have thought of and could never have come up with or written myself," he said. "They're really smart, interesting, clever, inventive, unique ideas."
Although television writing is a craft that comes with templates and rules of storytelling, Daily said that much of it is about having good instincts, which his students have.
"What makes interesting characters and all the elements of a successful script, deep down they know," he said. "I'm just trying to help them tap into that and put a layer of craft onto the good instincts they already have."
Daily thinks about half a dozen of his students' ideas could sell in Hollywood; however, he also appreciates that the class is not heavily career-oriented. Like his tendency to "follow the fun" in his career choices, he wants students to enjoy what they're doing and find personal value in it.
"I said to them the first day, if nothing else, if this gives you a greater appreciation for watching television later in your life and you know what goes into the creation of a great script, that's great, that's worth it," Daily said.
Daily is also trying to build into the class some of the collaboration that's been essential to his experience as a television writer. Although his background in journalism was more individualistic, Daily says he quickly came to love the collaborative nature of writers rooms.
"People would find twists and turns and layers," he said. "You would realize, this is so much funnier than it was when I started."
As an insider to the world of Hollywood writing, Daily is also providing students some insight on the changing nature of television and its impact on writers. The medium is shifting quickly from network television to streaming, and writers' salaries have decreased in the last five years as a result. On May 2, the WGA went on strike to fight for better compensation and job security.
"It's a time of tremendous flux right now, which is kind of a cool thing and kind of a horrible thing," Daily said. He emphasized writers' importance to the industry, saying they should not be taking the hit for industry-wide changes, but he also expressed optimism for the future.
"There's always a place for storytelling," Daily said. "There will always be a place for writers. In some ways, our jobs are always guaranteed."
His advice for students interested in careers in writing: Work on your craft and produce samples that represent your best work. He also recommends meeting people in the industry and learning from them.
"Put yourself out there, make connections and be persistent," he said.
Perhaps more importantly, though, Daily encourages Carls to continue finding enjoyment in the process.
"Writing for television is really fun. It's the most fun job I've ever had," he said. "We should always find the playfulness and joy in [what we we do]."