Professor Fred Hagstrom recognized with Distinguished Teaching of Art Award
The College Art Association presented the honor to Hagstrom in January 2022 as part of its annual conference.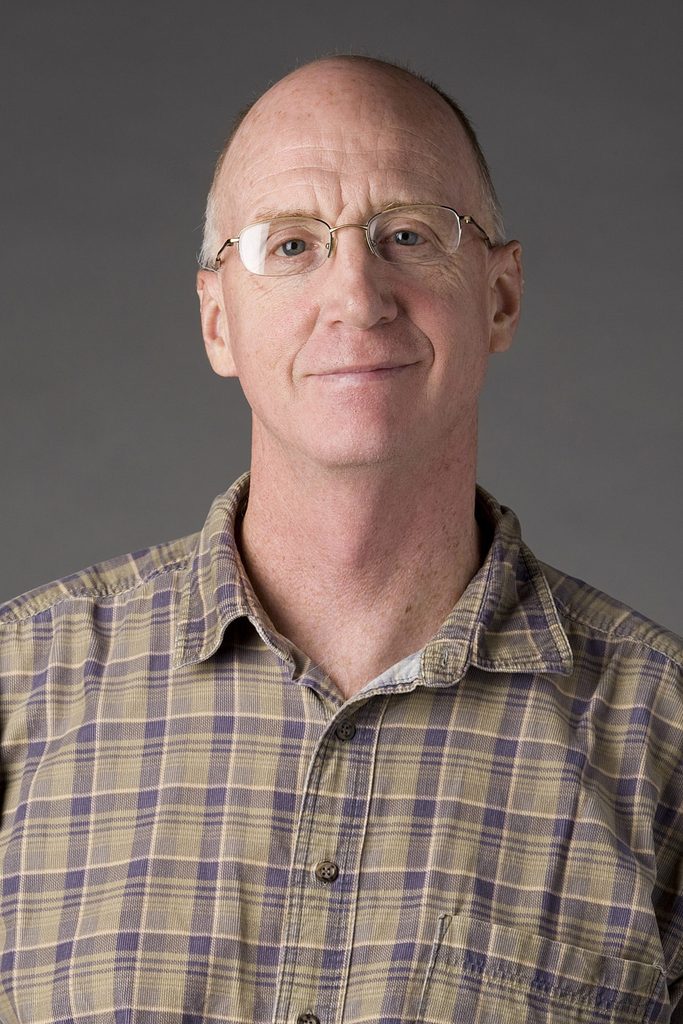 During the College Art Association (CAA) Annual Conference in January, Fred Hagstrom, Carleton's Rae Schupack Nathan professor of art, was awarded the 2022 CAA Distinguished Teaching of Art Award. A Carleton faculty member since 1984, Hagstrom has profoundly impacted his students, many of whom have pursued careers as artists and educators.
Hagstrom's impact is seen even in the nomination process for this accolade.
Studio art alums Paloma Barhaugh-Bordas '07, Jade Hoyer '07 and Dylan Welch '08 reached out to other alumni, faculty and friends with a petition in order to collect endorsements from former students and colleagues of Hagstrom.
"Within days they accumulated 350 signatories," said Chris Grace '87, another studio art alum, "including majors from all over the college. Many of us go back 35 years or more and still we rushed to sign. This epitomizes [Carleton's]… enduring culture of respect and gratitude for great teaching and mentorship."
Multiple current and former students reflected in the petition that Hagstrom's classes were interdisciplinary, challenging them to connect their studies in other subjects and their life stories to their studio work. He was cited as a lifelong mentor by many and was lauded for his biennial 10-week study abroad trip to Australia, New Zealand and the Cook Islands.
Eleanor Jensen '01, current visiting assistant professor of art at Carleton, credits Hagstrom with teaching her to see as well as draw. She also praised Hagstrom's attentive nature in her endorsement.
"Fred is deeply sensitive to his students," Jensen said. "[He] is always ready to stand up for somebody who has been harmed or overlooked."
Such recognition from students and colleagues is a fitting tribute in and of itself, but the CAA Distinguished Teaching of Art Award is especially something to celebrate.
"This award is a big deal," Grace said. "No national search or tenure review file would be complete without serious engagement with the CAA national conference, for example."
The CAA is "the preeminent international leadership organization in the visual arts," according to its official website, and seeks to "advance the highest standards of instruction, knowledge and practice in the visual arts to stimulate intellectual curiosity and advance skills that enrich the individual and society."
Just one professor in North America receives the Distinguished Teaching of Art commendation each year. There are currently over 94,000 college art professors in the United States alone, making this a prestigious credit to Hagstrom's name and his time at Carleton.
---
Erica Helgerud '20 is the news and social media manager for Carleton College.