Performance artist and comedian Kristina Wong to deliver Carleton convocation
In her presentation, "Reality Television, Political Theater, and Social Change," Wong uses humor to make smart social statements.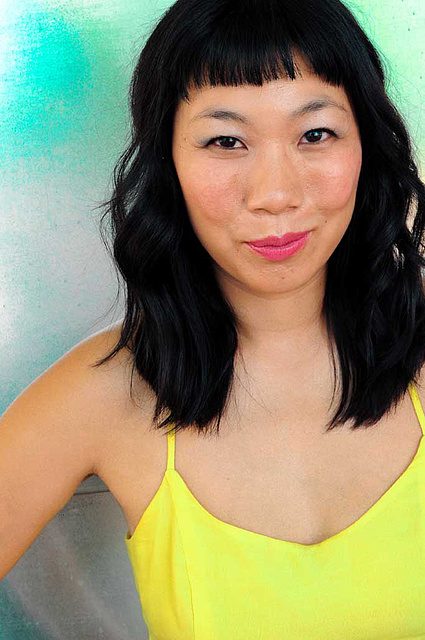 Performance artist, comedian and cultural commentator Kristina Wong will deliver Carleton College's weekly convocation address on Friday, Jan. 22, from 12:30-1:30 p.m. over Zoom. In her presentation, "Reality Television, Political Theater, and Social Change," Wong will use humor to make smart social statements about the sometimes subtle, sometimes obvious ways that race plays out in America today.
The creator of five solo shows and one ensemble play, Wong has toured throughout the United States, the United Kingdom, Hong Kong and Africa. Her most notable touring show, "Wong Flew Over the Cuckoo's Nest," looked at the high rates of depression and suicide among Asian American women, while "The Wong Street Journal" navigated privilege and economic disparity. Her newest performance project is "Kristina Wong for Public Office," a simultaneous real-life stint as the elected representative of Wilshire Center Koreatown Sub-district 5 Neighborhood Council and rally campaign show.
Wong has been a guest on late night shows on Comedy Central and FX, and an actor on film and TV. She starred in her own pilot presentation with Lionsgate for truTV. Her commentaries have appeared on American Public Media's Marketplace, PBS, Vice, Jezebel, Playgirl Magazine, Huffington Post and CNN. She created the viral web series, "How Not to Pick Up Asian Chicks," and just launched the second season of the award-winning digital series Radical Cram School.
Wong has been awarded artist residencies from the MacDowell Colony, New York Theater Workshop, the San Diego International Airport and Ojai Playwrights Festival. Her work has been awarded with grants from Creative Capital, The MAP Fund, Center for Cultural Innovation, National Performance Network, a COLA Master Artist Fellowship from the Los Angeles Department of Cultural Affairs, eight Los Angeles Artist-in-Residence awards, and Center Theatre Group's 2019 Sherwood Award.
Convocation is sponsored by Carleton College Events. For more information, including disability accommodations, call (507) 222-4308.