New Global Engagement award recognizes commitment to cultural immersion, cross-cultural learning
Eight graduates from the Carleton College Class of 2020 were the first to receive the new Hyme Loss Award for Global Engagement, recognizing commitment to language acquisition, cultural immersion, global perspective-taking, and cross-cultural learning.
Eight graduates from the Carleton College Class of 2020 were the first to receive the new Hyme Loss Award for Global Engagement, recognizing commitment to language acquisition, cultural immersion, global perspective-taking, and cross-cultural learning. Granted by the Center for Global and Regional Studies (CGRS) and named after Carleton professor Hyme Loss—who was fluent in French, Spanish, Italian, Hebrew, Yiddish, Latin and Greek—the award promotes courses, activities and experiences that connect Carleton students and faculty with communities beyond campus.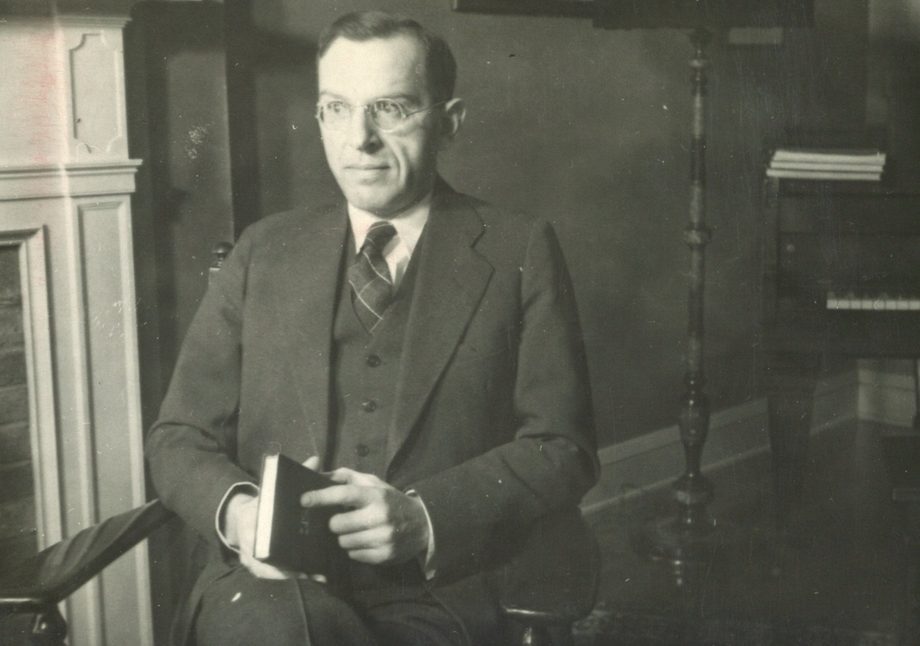 The 2020 awardees are Lydia Elizabeth Field, Michael Elizabeth Gasior II, Laura Genevieve Kiernan, Christopher Whan Hee Lee, Brandon John Moy, Hannah Faye Parrott, Elizabeth Sachs and Cora Lynn Showers.
According to CGRS director and associate professor of history David Tompkins, the Hyme Loss Award encourages students to go a few steps beyond Carleton's Global Citizenship graduation requirement and demonstrate "long-range continual engagement" with globally engaged activities. Students who wish to receive the award must complete extra courses beyond the Carleton language requirement, participate in cultural immersion experiences, attend internationally focused events, and complete the capstone course CCST 398: The Cross-Cultural Panorama, which results in an e-portfolio on the web that synthesizes these activities. We talked to three of the recent awardees and asked them to reflect upon their experiences.
---
Lydia Field '20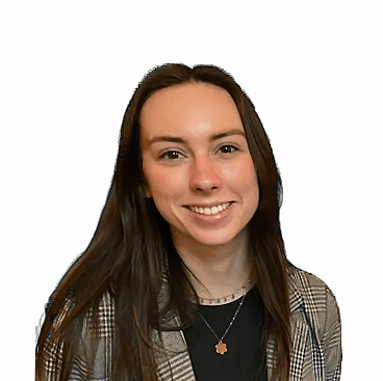 Hyme Loss Award recipient Lydia Field '20 was an international relations major and minor in French, Arabic, and Middle East studies at Carleton. Field participated in several abroad programs during her time at Carleton that allowed her to complete the cultural immersion requirement of the award. During her sophomore spring, Field went on Carleton's French and Francophone Studies in Paris off-campus studies program, then stayed in Paris over the summer to intern at a French institution for Islam in the non-Muslim world. The fall of her junior year, Field studied abroad in Fez, Morocco, through the University of Minnesota.
Field was drawn to the Hyme Loss Award because "anything global and about international relations fit my background and what I was interested in, and I wanted to do something that would show that I could connect all those things together."
"Getting all the events done was hard because of COVID," said Field, who watched foreign films and went to talks outside of Carleton to fulfill the 10 events requirement. She also thought the reflective nature of the CCST class was a challenge. "I'm a very in-the-moment person in that I don't always reflect on things," Field said. "But it forced me to have those conversations and really think about, 'why did this experience shape this decision that I made?' or 'why do I feel this way about this experience?' So, I think it was really good in a reflective nature."
Field is now working at Goldsmith & Co., an executive search firm in New York that recruits in the asset management space, where she uses the strong communication skills she obtained through cross-cultural experiences.
"My communication skills have definitely improved through my language classes and going abroad and having to adapt to different cultural norms and different social norms and navigating that while not speaking my native language," Field said.
---
Christopher Whan Hee Lee '20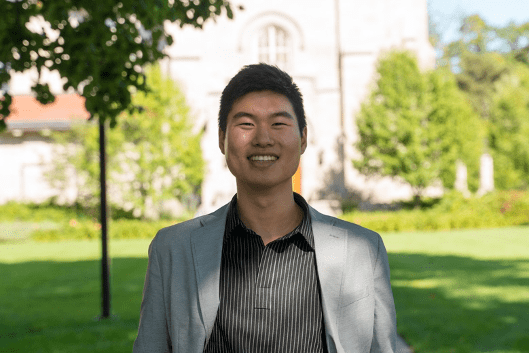 Christopher Whan Hee Lee '20 was a political science/international relations major and French and philosophy minor who also studied abroad in Paris with Carleton's French and Francophone Studies program. After his junior year, Lee received the National Security Education Program Boren Scholarship and took a year off to live in South Korea studying national security issues.
"It's a very independent scholarship where you pitch a year of what you want to do in a host country whose language you think is vital to U.S. national interests," said Lee, who spent 10 months as a student at a Korean university and was involved in research projects and internships.
After returning from South Korea to complete his senior year at Carleton, Lee said, "I was thinking about different ways I could better wrap up all these different cross-cultural experiences." That's when CCST professor Scott Carpenter told him about the Hyme Loss Award.
According to Lee, the award is "a way that seniors can think about all of the cross-cultural experiences that they've had and put out a final portfolio laying out what they've learned about themselves, and how they imagine their global connectivity will help them in the future and will help them empathize with other people."
Lee said that attending 10 internationally focused events was both "a challenge and a reward." While it was sometimes hard to find the time to listen to talks and lectures, Lee said it forced him to go out of his daily routine and "was a very refreshing experience" because it allowed him to explore different disciplines and departments outside of his major and minors.
"The Hyme Loss Award is a tangible way to recognize that I fulfilled my commitment to myself going into college—that I wanted to expand my horizons, that I want to make the most of every opportunity to be less U.S.-minded, Minnesota-small oriented," Lee said. "That was a major goal for me going into school because I had a very international experience growing up, and I wanted to continue to do that. The Hyme Loss Award was kind of just a moment to reflect on the fact that I had pushed myself to meet these criteria and pushed myself to think beyond what's immediately available to me."
Now, Lee works as an intelligence analyst in Houston for American International Group in its security operations department. He says that the award's focus on human understanding across boundaries has "been helpful just keeping me grounded and keeping an open mind about everything."
---
Elizabeth Sachs '20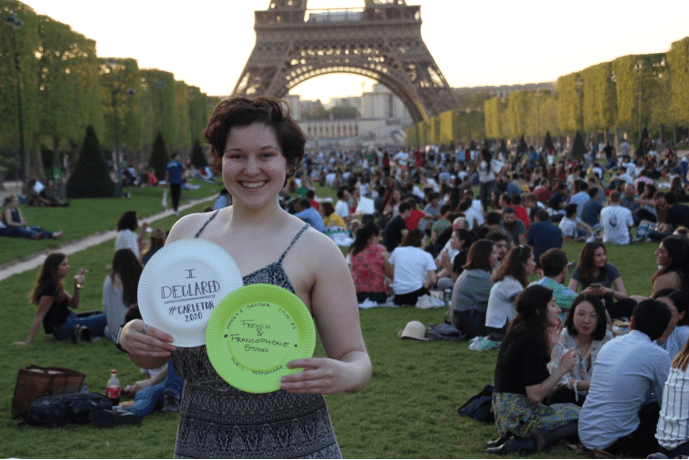 Elizabeth Sachs '20 majored in French and Francophone studies and knew even before arriving on campus that studying abroad was very important to her.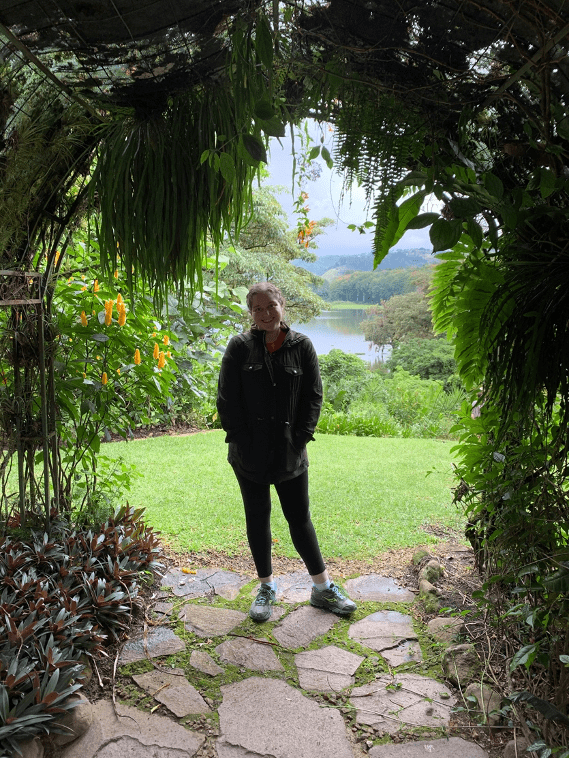 Like other recipients, Sachs studied abroad in Paris. She followed up that experience with a summer internship helping immigrants from African Francophone countries with chronic health conditions receive resources and documentation. Over her junior winter break, Sachs participated in Carleton's Public Health program in Washington, D.C., and the Twin Cities, and in her senior fall, she studied abroad in Costa Rica to learn Spanish.
When it came to attending cultural events on campus, Sachs especially enjoyed musical events. "I really love the music department events because I think that music is such an accessible way to look at different cultures," Sachs said.
Sachs describes the course CCST 398 as "a nice way to reflect on what my time at Carleton meant, what I hoped to accomplish coming into Carleton, and where I was hoping to go." According to Sachs, the e-Portfolio was a way to present "how I got to where I am, here's where I'm hoping to go, and the lessons that I've learned."
See the full list of seniors who received the award in 2020.