Mother-son duo provide remote Carleton internship experience
Concussion Alliance connects patients with resources to manage their recovery and, most recently, established an internship program where several Carleton students have found incredible success.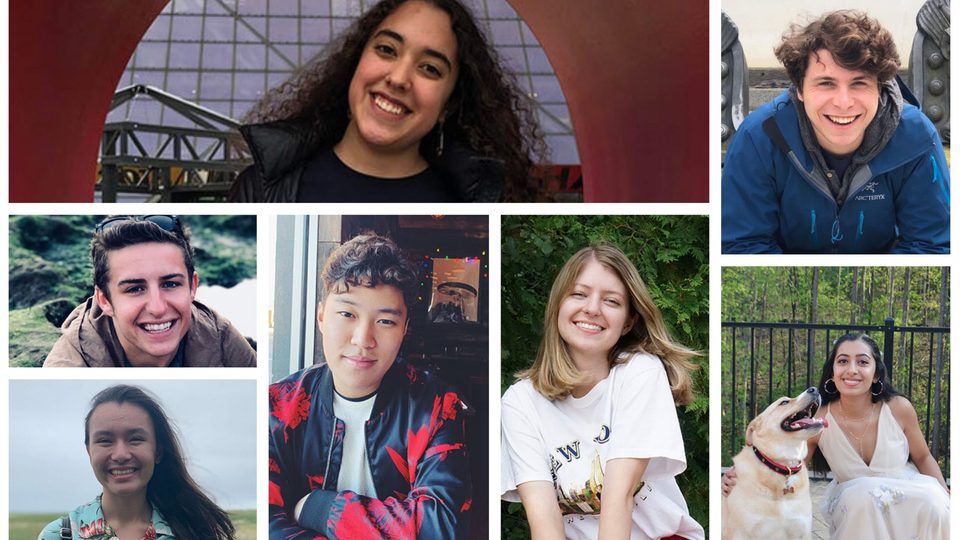 Malayka Gormally is a proud Carleton parent. Her son Conor Gormally '21 is an economics major at Carleton, and together they founded Concussion Alliance, a nonprofit organization based out of Seattle whose mission is to provide reliable, evidence-based information about preventing and treating concussions that is easily accessible to everyone.
What started as a mother-son-duo has grown and developed into an organization whose website and newsletter connect concussion patients with the resources they need to manage their recovery. The organization collaborates with industry professionals and, most recently, established an internship program where several Carleton students have found incredible success.
It all started in the fall of 2016 when Conor was entering his freshman year at Carleton.
"I had experience with concussions in high school athletics," Conor said. "I ended up quitting soccer and I wrote my Carleton application on the emotional process of concussions."
Conor then suffered another concussion during New Student Week at Carleton. The symptoms didn't resolve, and he missed all but two weeks of his freshman fall term due to the severity of his concussion.
"We were baffled why the symptoms weren't being resolved," he said, "I saw several medical providers, and they all assured me I was fine and to 'wait it out'."
Unsatisfied with the results, Malayka became invested in researching and trying to find alternative solutions and rehabilitative treatment options. Armed with previous web design experience, she built a website to keep track of all the research and information they had compiled on concussions—symptoms, treatments and the recovery process. By April of 2018, Concussion Alliance gained its 501(c )3 status as part of the CascadiaNow! family of nonprofits.
The Carleton connection
In September of 2018, Malayka received an email from the Career Center inquiring about organizations that would be interested in offering externship opportunities to Carleton students. While Conor was in the process of designing his own remote externship experience through Concussion Alliance that winter break, Malayka encouraged him to offer up the opportunity to fellow Carls.
"I remember Conor coming to my room and asking if I wanted to join Concussion Alliance," said Julian Szieff '19, a 2018 winter break extern and member of the Summer 2020 Internship Program Management Team. "He said, 'We're trying to build out a scientific base in this area where not a lot of patients have access to,' and I wanted to explore this idea more."
Concussion Alliance hosted remote winter break externship programs exclusively for Carls in 2018, 2019, and 2020. "The externship allowed us to build a community as an organization," Conor said. "Integrating Carleton made it all the more special."
Given Concussion Alliance's success running remote externships the previous two years, Conor and Malayka decided to launch their first 10-week summer internship. During the summer of 2020, seven Carleton interns worked with Concussion Alliance: Will Altaweel '21, Cassidy Bins '22, Trevor Hughes '21, Elena Morales-Grahl '23, Caroline Saksena '23, Srishti (Shelly) Seth '23 and Elliot Yim '21. The summer 2020 internship program managers consisted of even more Carls, including Conor Gormally '21, Eloïse Cowan '22 (who interned as a program manager), Julian Szieff '19, Galen Moller '19, and Hannah Kennicott '20.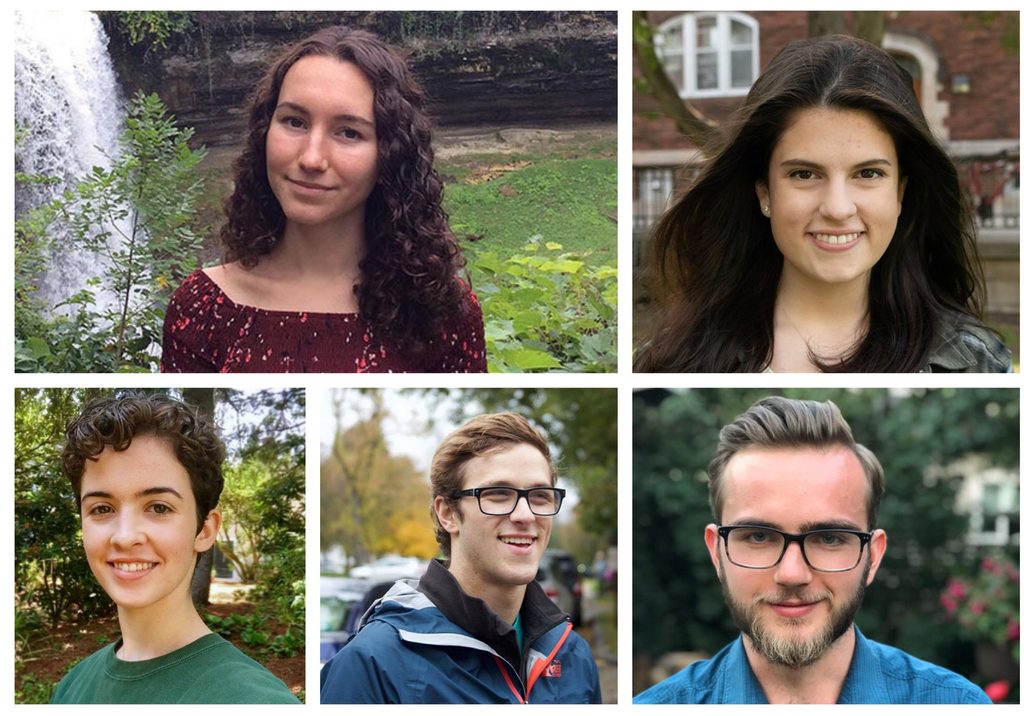 The Career Center has been a big help in connecting Carleton students with Concussion Alliance. Not only has the Center promoted the externship and internship opportunities, but it has also assisted in providing funding. Several of the summer 2020 interns received Career Center funding, generously provided by Carleton alumni, to support their unpaid internship.
"Conor and his mother have worked hard to build out a quality experience for the interns, including trying out different supervision structures and enlisting in teambuilding activities," said Rachel Leatham, associate director of the Career Center. "And, they provide the interns with substantive feedback throughout the experience, which is the ideal type of mentorship from the Career Center's perspective." Program-management intern and long-time volunteer Eloïse Cowan was also instrumental in creating this experience for the interns.
Internship impact of COVID-19
Last summer, due to the circumstances of COVID-19, many college students faced an unfortunate setback as many internships were cancelled.
"I was seeing articles about undergrads losing internships because of COVID and how profoundly it would impact their development," Malayka said. "In a small way, I realized we could help by offering a robust remote internship program."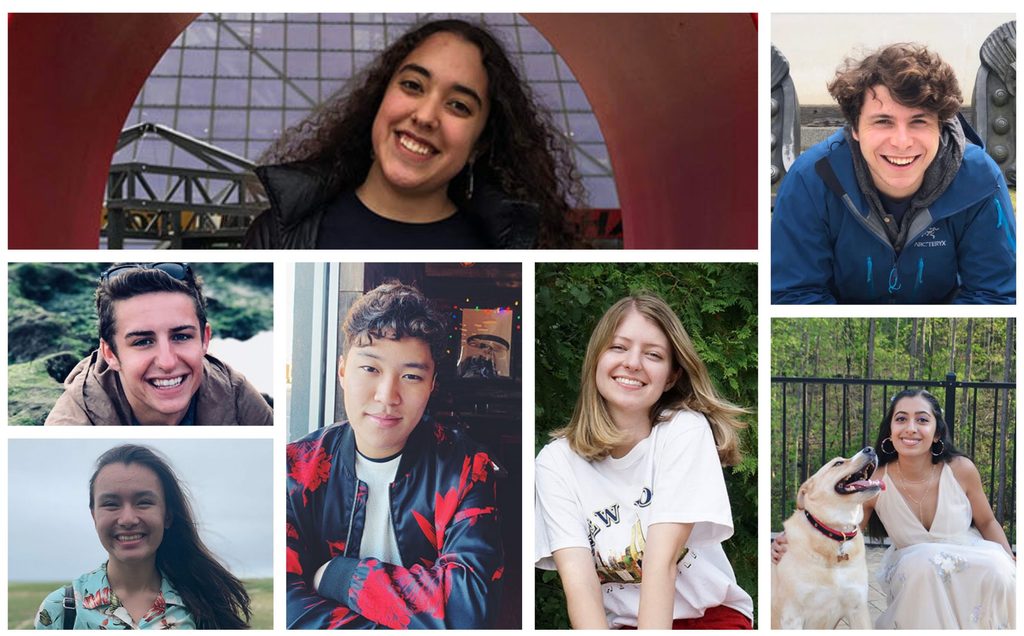 Elena Morales-Grahl '23 had a research internship lined up over the summer that was cancelled due to the pandemic.
"I was talking to my friend, a fellow intern at Concussion Alliance, and she encouraged me to apply and email Malayka," Morales-Grahl said. "Even though it wasn't a research-based internship, I was interested in advancing my writing skills. Malayka and Conor were very gracious and took me on for the internship."
Beyond the science
The interns spent their summer working on various projects and learning more than just the science behind concussions. They gained valuable experience helping write the Concussion Update newsletter, connecting with industry experts, attending guest lectures, and contributing to the organization's mission of making information available and accessible to concussion patients. Other projects included turning interview transcriptions into blog posts, designing promotional materials and creating new website pages. The expert speakers bring network connections and invaluable knowledge to the table and the Concussion Alliance interns.
"How much the expert speakers have jumped at the opportunity to work with our interns speaks to the importance of the work that we're doing," Szieff said. "They desire to share the right information and educate the public, and Concussion Alliance is one organization bridging the gap between patients and resources."
Szieff has always been interested in where the physical component of neurology meets the mental component of psychology.
"Concussion Alliance takes the science behind concussions and provides a multi-faceted look at how people perceive their own injury and process their own rehabilitation," Szieff said. "With Concussion Alliance and getting to talk to industry and healthcare professionals, you get to bounce your ideas and learn what these therapies do for the patients."
Moving forward
While the science and data surrounding concussions is ever-changing, Concussion Alliance is committed to facilitating awareness of concussions, post-concussion symptoms and treatment options to help patients navigate their recovery.
"We want to offer information on the widest spread of potential treatments, and no other resource has that. Each treatment option is their own field of research and constantly evolving," Conor said. "Concussions are being more and more acknowledged to what they are rather than the false perceptions. We're still years out from soccer players getting full 10-minute analyses on the sideline. We're decades out from your average primary caregiver knowing all the ins and outs of concussion treatments and rehabilitation."
Planning for Concussion Alliance's growth in the coming years, Conor and Malayka just held their first-ever leadership summit featuring a panel of experts who are willing to invest time into the organization's mission. According to Conor, "To move forward in the field, you need to have enough boots on the ground to be able to cover all the basic info of being a non-profit—writing a newsletter, talking with patients, doing the project research, finding board members who can help fundraise and raise support."
As the interns wrapped up their summer, their experience at Concussion Alliance had proven immeasurable.
"I always wanted to explore all these topics of fascination in biology without ever giving up this humanistic aspect, and the Carleton liberal arts education allows me to do that," Cowan said. "Concussion Alliance gave me the opportunity to develop skills in this area, and seeing alums several years ahead of [me] provides a community to learn from one another."
Recent graduate Hannah Kennicott '20, a volunteer mentor, said her experience at Concussion Alliance left her feeling like she's getting the best of both worlds.
"I love that even within writing for the newsletter, I can get into the science but also write about at-risk populations," Kennicott said. "The marriage of the science and the humanistic aspect is exceptional."
As she looks forward to what's next in her career, she is grateful for her internship and mentorship experience.
"Concussion Alliance has prioritized and informed how much public health means to me," she said. "It reinforced my career path in health care."
For Malayka, the reward is just as sweet from an employer standpoint as it is in her role as a parent.
"As a Carleton parent, I've really come to trust and love Carleton students," Malayka said. "Every Carleton student that has worked for Concussion Alliance is intelligent, hardworking and does amazing things. They're creative, highly-responsible, trustworthy, and I'm incredibly grateful to work with these students and now alums."
Conor has enjoyed getting to work with those he loves doing what he loves.
"What started as 'our thing'— and to our complete and wonderful surprise — is now 'OUR' thing with this larger group," he said. "Every time someone joins onto this project, it feels more real and more impactful. This is something that we care really deeply about because it's ingrained into the fabric of our lives, and to have all these people with such verve and passion and dedication come onto this project, I am at a loss for words for how incredibly meaningful that has been."