Midwest Emmy-winning creator Diana Fraser '14 to deliver convocation at Carleton College
 Fraser specializes in intersectional feminist and LGBTQ+ content. Her directorial debut, "Patient No More," is an Emmy-nominated documentary.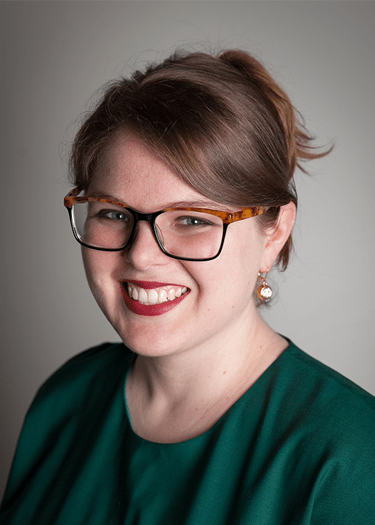 Award-winning creator Diana Fraser '14 will deliver the convocation address at Carleton College on Friday, April 28 from 10:50 to 11:50 a.m. in Skinner Chapel. Fraser values critical thinking, social dialogue and uplifting systemically marginalized and excluded communities. She leads savvy, relevant content creation for audiences with effective, streamlined, data-informed systems.
Fraser manages and designs multimedia projects, documentaries, digital series, broadcast programs and advertising spots for PBS Digital Studios, where she drives a $5.5 million grant portfolio that creates original digital-first series, workshops and events. She previously served as a line producer for Twin Cities PBS, where her programs received 20 Midwest Regional Emmy Award nominations and nine wins.
Her directorial debut, "Patient No More," is an Emmy-nominated documentary that narrates the barriers that LGBTQ+ women face across healthcare systems and how the never-ending hunt for affirming care affects their lives. Focused on centering the experiences of queer and female-identifying people, the film features the voices of 17 LGBTQ+ women as both experts and patients.
Fraser's portfolio includes more than ten award-winning short and feature films and screenings with Harvard University/Brigham and Women's Hospital, World Professional Association for Transgender Health, UCLA–Iris Cantor Women's Health Center, the City of West Hollywood government and Boston School of Public Health. Her films have featured at the 2022 Big Sky Film Festival, the 2018 and 2021 Twin Cities Film Festival and 2018 INPUT. Fraser also won the 2013 Princess Grace Honorarium Award.
Fraser is a 2021 Online News Association Women's Leadership Accelerator cohort member and a 2018 Minnesota State Arts Board grant recipient. She earned her B.A. in cinema and media studies from Carleton College in 2014.
---
This convocation will also be live streamed—please register in advance to receive information on how to attend via Zoom.
Carleton convocations are free and open to the public. Find upcoming events and archived recordings on the convocations website. For more information, including disability accommodations, call 507-222-5461 or email nponder@carleton.edu.