Q&A with Michael Caplan '80 on Nelson Algren
Framed partly in the context of 2020's nationwide civil rights protests, Caplan reconsiders American writer Nelson Algren's legacy and the lessons we can draw from his work.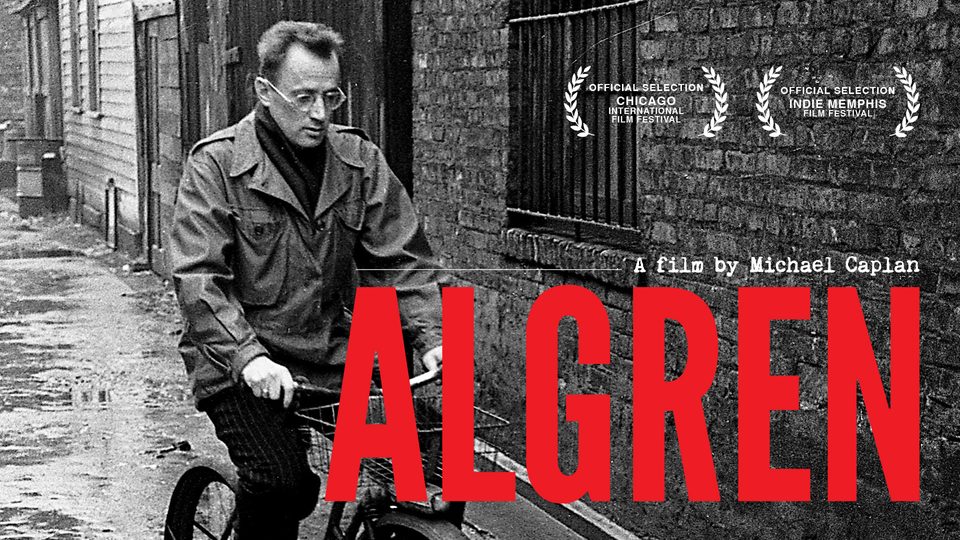 Michael Caplan '80 wears his Chicago roots on his sleeve. Hailing from the far South Side, he grew up in a mixed lower- and middle-class neighborhood by what used to be steel mills. When he picked up Nelson Algren's 1949 novel The Man with the Golden Arm as a 21-year-old, he was immediately hooked by Algren's true-to-life account of Chicago's gritty underclass.
Caplan, now an associate professor in the Department of Cinema and Television Arts at Columbia College Chicago, is the writer and director of Algren, a documentary that details the life and legacy of American writer Nelson Algren. Algren's raw depiction of life in urban Chicago earned him praise and notoriety, and he was awarded the first National Book Award by Eleanor Roosevelt in 1950. But in contemporary conversations of America's greatest writers, his name has since faded.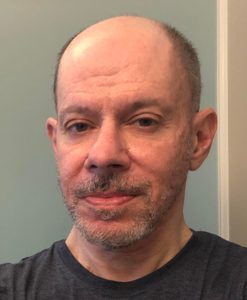 With Algren, Caplan sets out to change that. Framed partly in the context of 2020's nationwide civil rights protests, Caplan reconsiders Algren's legacy and the lessons we can draw from his work. In our phone conversation, Caplan discussed how his experience as a Carleton student informed his work on the film, the connection between Algren's work and hip-hop culture, and the parallels between Algren's life and his own.
LC: You mention in this Guardian article that you made the film because in some ways, "America has moved on" from Nelson Algren. Why do you think that is?
MC: Nelson Algren wrote about the people who were at the bottom of the social spectrum. Drug addicts, alcoholics, sex workers; people who had been left behind by the American dream. In 1950, that led to his work being lauded across the country and around the world.
As time went on, there became less of an interest in people at the bottom of the social spectrum, which you could say is still true today. People didn't want to hear about people having a hard time; they wanted to read stories about the middle class or people of means, royalty, etc. It was too depressing to read about the people at the bottom.
Algren got left behind because America wanted to pretend that everything was OK.
LC: In your Guardian interview, you compare Algren's work to modern day hip-hop. The last decade of hip-hop has certainly been shaped by Chicago-bred artists, such as Chief Keef and Kanye West, so I'm curious about how their work may hold up as a modern day equivalent to Algren's?
MC: There is a connection there. There have always been people—from filmmakers, to writers, to musicians—who keep it real. They connect back to where they grew up and to things that feel authentic.
Algren talked about how people of a certain social spectrum are authentic because they have no pretense. There's nothing to pretend about; they just are where they are. Hip-hop artists do that. They present themselves from where they came from, and they don't make any pretense.
There have been other [forms of media] which do this, too. [The HBO drama] The Wire is the most Algren-esque TV show because it showed where people were. It didn't condemn them, but it also didn't elevate them. Algren used to say: "If we don't understand the way people are at the bottom of the social spectrum, then we don't know what our society is really like."
LC: As a long-time Chicago resident yourself, do you feel Algren's work continues to reflect the character of the city? Or is it best seen as a historical snapshot?
MC: Chicago has definitely changed [since Algren's lifetime]. It's changed from a working-class city to a modern, corporate high-tech city. But it would not be hard to find people who are similar to the communities that Algren wrote about. The neighborhood could change, the ethnic groups could change, but there's still similar stories. You find people that are being overlooked and cannot get that American dream.
LC: How did your experience as a history major at Carleton inform your work on this film?
MC: My Carleton experience informed my work life because I learned how to self-reflect and do research. For documentaries, it's a lot of fun because you get to do that kind of research.
In making Algren, there was a lot of historical research. My producer and I went to the Algren archives at Ohio State University and spent days going through original material: letters, contracts, and scrapbooks. And that was just fun! I loved doing that. I love getting lost in those worlds sometimes.
Being able to take the meta-perspective on your work and look at the bigger picture is something I learned at Carleton. It's not enough just to tell the story of Nelson Algren, it has to be in this bigger context. And that's what a good liberal arts education does.
LC: Did living in Northfield change your perspective on living in Chicago, or, more generally, America?
MC: Absolutely. Coming from Chicago, I always lived in the city. In Northfield, everything was different. The pace, the focus of [the] people.
When I was there, it was a time when Minnesota was very liberal. But it was liberalism from a more rural perspective. The farm was really important. So it definitely shifted my perspective about the Midwest was and what America represents in a positive way.
LC: During the Great Depression, Algren traveled the U.S. on freight trains and lived in Texas for some time. How did that inform his perspective once he settled down again in Chicago as a writer?
MC: [Algren] grew up in Chicago and went to the University of Illinois, Chicago and was going to become a journalist. But then the Depression hit and everything got thrown up because nobody was working.
So then he went out into the world and saw people who literally had nothing. And those were the people he really spent time with, for the rest of his career. The experience he had on the freight trains and in Texas changed him.
LC: A different version of Algren premiered at the 2014 Chicago Film Festival. How would you describe the changes you made to create this 2021 version?
MC: When we went back to edit, we wanted to reflect the world of 2020. Not in terms of COVID, but Black Lives Matter and a re-emergence of civil rights. We wanted to reflect the fact that America is not going to treat everybody the same, which is a lesson we keep having to learn.
This film was made not just to put Algren's work back out into the world again, but to reflect on what he was focused on. If we don't know what's happening on all levels of our society, we don't know who we are as a society.
Algren is now streaming online. For more information, visit https://www.firstrunfeatures.com/algren.html.