Meredith McCoy receives multiple awards to investigate Indigenous experiences
Four separate funders will support the assistant professor of American studies and history in her research.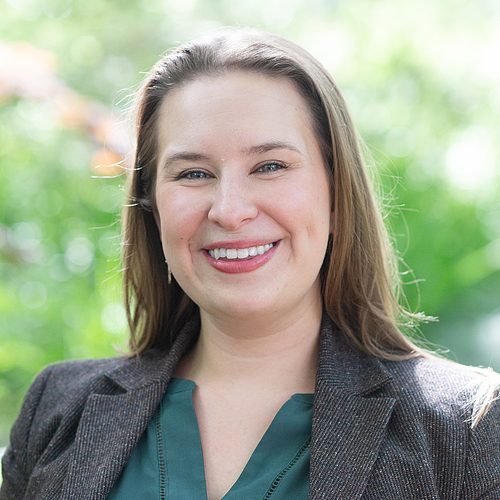 Meredith McCoy, assistant professor of American studies and history, has received support to research Indigenous experiences from four separate funders.
"I am grateful for the support of the Whiting Foundation, Institute for Citizens and Scholars, Curriculum Inquiry journal and American Philosophical Society during my sabbatical year," McCoy said. "Together, these projects will advance my research and teaching about the experiences of Native students and families under settler colonial education, past and present. I look forward to sharing this work with my students and our campus community."
Institute for Citizens & Scholars (ICS): From June to December 2022, an ICS Career Enhancement Fellowship for Junior Faculty will support McCoy's project, "Moving for the Next Generation: Recovering Indigenous Children's Experiences under Relocation," which examines the formative period of the 1940s and 1950s when the number of Native families in cities rose significantly. McCoy will conduct oral history interviews and archival research, benefiting from mentorship offered through the fellowship.
Curriculum Inquiry: McCoy has been selected to be a June 2022 participant in the Curriculum Inquiry Writing Fellowship and Writers' Retreat in Toronto. McCoy's writing project will explore Native feminist teaching commitments, arguing that a pedagogical focus on contemplation and contribution in the college-level classroom can help students connect and reflect as they learn histories of genocide.
Whiting Foundation: As the recipient of a 2022-23 Whiting Foundation Public Engagement Fellowship for "Indigenous Chicago – a partnership with the Newberry Library," McCoy will collaborate with the Newberry Library, Chicago American Indian Community Collaborative and other members of the Chicago Native community. The project will investigate the long history of Indigenous Chicago and create an exhibit, curricular and digital materials, an oral history project and public programming.
American Philosophical Society (APS): A grant from the Phillips Fund for Native American Research also supports McCoy's project, "Moving for the Next Generation: Recovering Indigenous Children's Experiences Under Federal Relocation." The award supports McCoy's research costs, including compensating community partners who will form a local advisory board to guide her research.