Meet Marcy Averill: Carleton's Indigenous communities liaison
Averill started Sept. 1 in the newly created role.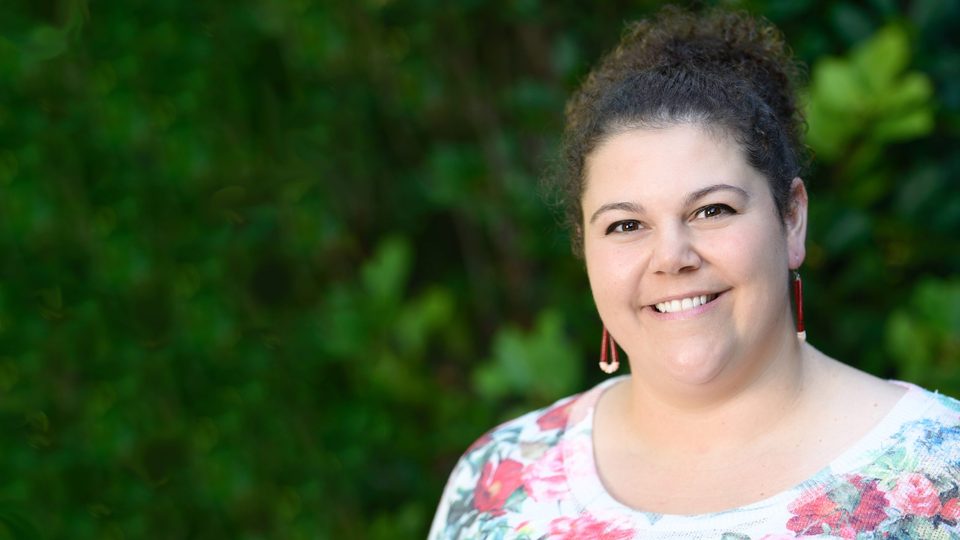 Marcy Averill's new position as Indigenous communities liaison at Carleton has a wide focus. In collaboration with Indigenous communities and organizations, her role works with faculty, students and staff from across the college. As a champion of fostering connections, Averill is "usually the question-asker," but we're turning the tables a bit in order to get to know her better. Meet Marcy Averill!
Where are you coming to Carleton from?
I was at the Mayo Clinic College of Medicine and Science in Rochester, in the Office for Education, Diversity and Inclusion leading Native American Pathways Programs. I also worked with Mayo Clinic Spirit of EAGLES, which was an American Indian/Alaska Native cancer research program.
Anything you'd like to share about your family?
I have a daughter, she's 11. We live out in the country, about an hour away from Northfield, and just really enjoy it there. The commute to Northfield is definitely worthwhile! Most of the rest of our family is spread across Minnesota and North Dakota.
What are some of your favorite hobbies?
I have too many! I love reading, writing, music and gardening, as well as lots of other outdoor activities like fishing, camping and hiking. I also enjoy taking part in cultural activities and continuing to learn Ojibwe and Lakota/Dakota languages and traditions. But honestly, being "Mom" to my daughter is my main activity.
You're originally from North Dakota, and of course you live in Minnesota now—did you know about Carleton before this job came onto your radar?
I first heard about Carleton due to its great reputation while I was a student at the University of Minnesota, and I'd also previously visited Northfield a couple of times. I got the impression that Carleton defied private college stereotypes and was very open, friendly and the opposite of stuck-up. That's been confirmed for me by my many encounters with alumni over the years. They had such a deep sense of pride in Carleton and, connected to that, a strong commitment to the community, which I appreciate.
Speaking of the job, what are some aspects of it that you're most excited about?
I'm excited about so many dimensions of the work. I'm looking forward to connecting students to different opportunities, connecting faculty with Indigenous community knowledge keepers, having Indigenous community members be more present at Carleton, building mutually-beneficial partnerships, and helping to dispel myths or misconceptions that are out there about Indigenous peoples. I tend to be a bridge-builder, so the connections, commitment to growth and learning, and collaborative discussions that I can help form are exciting to me. Most of all, I'm excited to help Carleton understand what it means to "be a good relative" to Indigenous communities and how to live those commitments.
Are there any specific plans you're looking forward to implementing as the liaison?
So, a lot of plans for this role actually grew with me through my interview process. One of the big upcoming projects is the planning for this year's Indigenous Peoples' Day activities. Another project is the 2023 Elder-in-Residence program, which is continuing following the success of last year's inaugural program hosting Dr. Denise Lajimodiere. A few faculty have also reached out with connections that are already ongoing with Indigenous communities, so I'll be very happy to help facilitate and support the continuation of those. And something I'm definitely excited for is working with Indigenous students to prioritize what they want to do, including public events, cultural activities and a space in the Arb dedicated for Indigenous spirituality and traditions—I'll be helping them work through how they choose to utilize that space.
Will you be spending a lot of time in the Arb when you're on campus?
I hope so! My first time spent in the Arb was with Nancy Braker '81 on my second day here and it's beautiful. I was awestruck the whole time I was out there and each time since.
Besides your commitment to building bridges, what else should Carls know about you?
Basically, I hope people will feel comfortable discussing most anything with me; it's very difficult to offend me. To me, there truly aren't dumb questions. I would always prefer that someone ask a question rather than make assumptions. Even if I don't know the answer, I will work myself into a frenzy trying to find it. I think that's probably the engineer in me. I also think that I can be a sort of buffer and a safe place to ask the questions that people might otherwise feel uncomfortable asking, especially if wording it is a little more difficult for them or when they might not even know where to start. I'm very open to any sort of questions. I can't commit to having the answers every time, but I will always at least help to tee up the next step.
You mentioned being an engineer—how will your STEM background influence what you accomplish in this role?
I think primarily it'll be the problem-solving mindset that I have as an engineer, but I'm actually also a graduate student right now! I'm working toward a master's in American Indian public health at North Dakota State University. I've been at it awhile, but I'm very committed to finishing. I've done a lot of problem-solving as it relates to health and experienced how education is critical to health. For Native people especially, being the only U.S. population for which healthcare is guaranteed—or supposed to be, at least—access to care and development of providers that are properly prepared to serve in Indigenous communities are crucial aspects to achieving equitable health outcomes. I think those perspectives give me a lot of insight into how my role at Carleton can benefit interactions with the Indigenous communities and learners.
Going back to the concept of an engineering mindset makes me think of Dr. Don Warne, who recruited me to the public health program at NDSU. He said that engineers do really well in public health, where there is constantly problem-solving to do. I also think that the tenacity and persistence engineers tend to have leads to being willing to innovate, think outside the box and make use of different styles of technology in community-building situations—all useful for my liaison position.
Aside from being a graduate student, what is something that only a few people know about you?
My first job was as a pizza chef in a restaurant local to my hometown. I learned a lot from those experiences, including many things that influence my professional experiences: service, creativity, generosity in business and teamwork.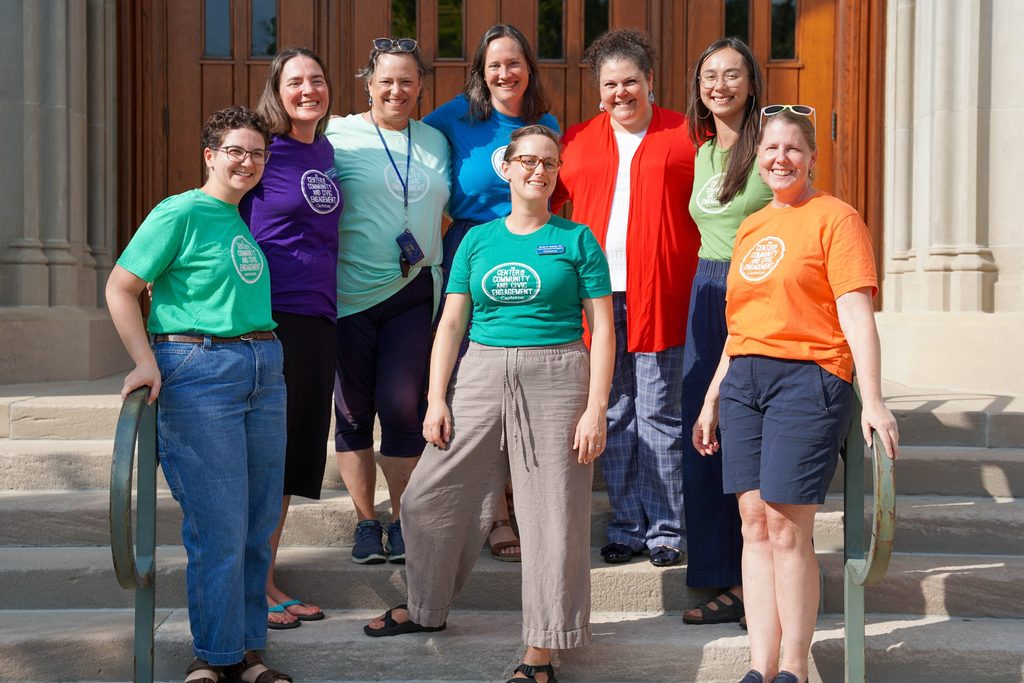 Anything else to add before we sign off?
I just want to say that I'm completely thrilled to be here. It's my dream job. I told Sinda [Nichols], Meredith [McCoy] and Michael [McNally] during one of my interviews that when I originally read the job description, it felt like someone had taken my resume, my life experiences and my personal passions and then squished them all together to create a job just for me. I'm so excited to get started!
---
The Indigenous communities liaison position at Carleton College has been made possible in part by a grant from the National Endowment for the Humanities in partnership with the Social Science Research Council.
---
Erica Helgerud '20 is the news and social media manager for Carleton College.