MCAN's The Gathering returns to campus
The fifth Multicultural Alumni Network Gathering (Sept. 30-Oct. 2) brought students and alums together to celebrate and reflect.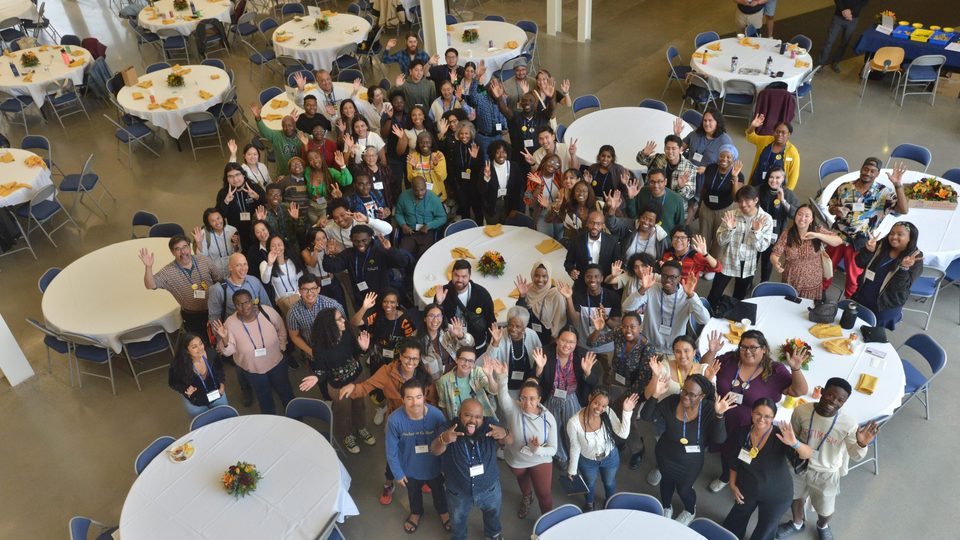 In 1996, Carleton's inaugural Multicultural Alumni Network (MCAN) reunion was an opportunity for alumni of color to return to campus during an academic term so current students could forge connections with those who came to Carleton before them. The 1996 Gathering was such a success the college planned for the event to recur every four years. MCAN hosted other well-received Gatherings in 2000, 2004 and 2008. And last weekend, after a long hiatus, The Gathering 2022 (Carleton's fifth Gathering) finally arrived.
Over 70 alumni and 167 students representing a span of 60 years of Carleton classes (1966-2026) embraced a weekend of Rest, Reconciliation and Revival as they reconnected with old friends, explored both new and familiar Carleton spaces and engaged with a campus community that is undergoing significant reflection, change and growth.
The weekend included a panel on teaching for more equitable outcomes, a walking tour and discussion of the college's new student life and housing plan, a dinner with faculty and staff mentors, a block party, and a student cultural organizations fair. President Alison Byerly was also on hand to provide an update on Carleton's community plan for inclusion, diversity and equity (IDE); several BIPOC alums less than five years post-graduation held a session to discuss their professional experiences with current juniors and seniors; and all attendees enjoyed a dance party DJ'd by current trustee Love Anani '07.
Look for links to more photos and the recorded sessions from the weekend on the 2022 Gathering website.