Maya Rogers '22 wins Minnesota Psychological Association award
Rogers received the association's Donald G. Paterson Award in April 2022.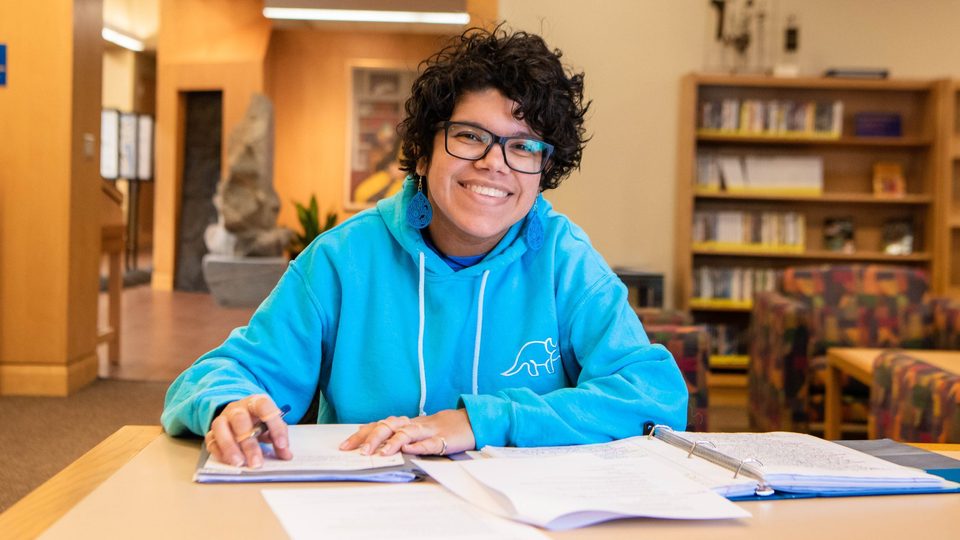 At the Minnesota Psychological Association (MPA) Annual Conference on April 28, the organization presented Maya Rogers '22 with its Donald G. Paterson Award.
"This award is given to the outstanding college senior planning a career in psychology," the MPA official website says. "The purpose of this $350 award is to recognize and encourage high achievement in psychology at the undergraduate level."
Receiving the commendation was a pleasant shock for Rogers.
"I was surprised and honored to win the MPA Paterson award," Rogers said. "I am so grateful to my three wonderful professors who nominated me, and winning this award has definitely invigorated and energized me to be even more excited about graduate school."
Rogers is a senior psychology major from Tulsa, Okla. Across her Carleton career, she has served as a student departmental assistant for psychology and as a member of the psychology departmental curriculum committee, as well as a student researcher with the Carleton Perception Lab. She has held numerous student leadership roles on campus, including with the Office of Accessibility Resources, the Office of Health Promotion and the Career Center, along with being a proud TRIO student and FOCUS scholar. Rogers also served as the student representative on Carleton's IDE 10-Year Plan Steering Committee. She will be starting her Ph.D. in social psychology at the University of Minnesota this year, working with Dr. Alex Rothman.
"Starting in July I will begin my research related to open science, health communication and intervention and vaccination," Rogers said. "I am looking forward to engaging more deeply with the field of psychology in an academic setting that encourages curiosity and connection, just like Carleton. As of now, I aspire to become a professor at a school like Carleton and I am excited to begin teaching courses and conducting research within my next five years of my grad program."
---
Erica Helgerud '20 is the news and social media manager for Carleton College.