Legacy of Professor Roy Grow honored with classroom space
The Grow classroom is part of the renovation of Hasenstab Hall, which was dedicated in October 2022.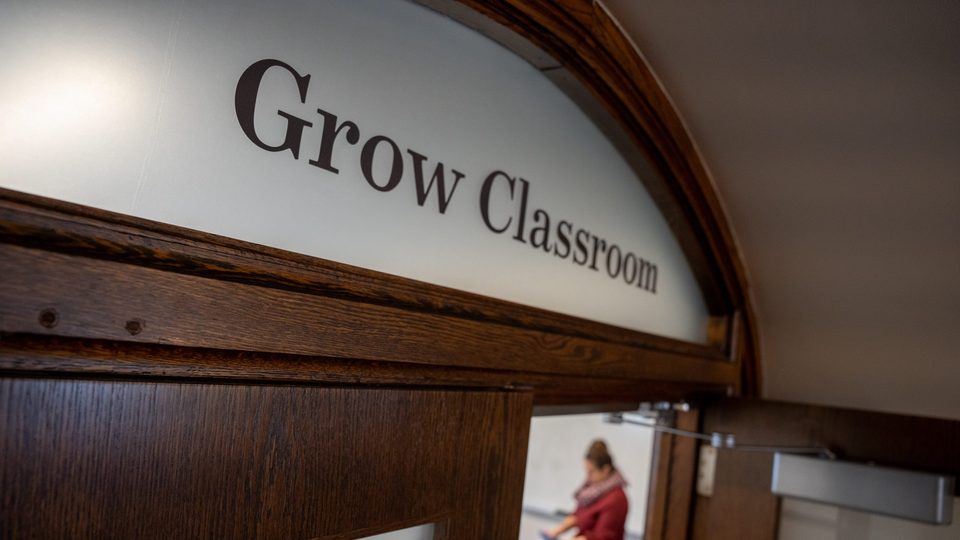 In late October of 2022, Carleton celebrated the dedication of Hasenstab Hall, the new home for political science and international relations. The renovation of the building, originally built in 1914 and formerly known as Old Music Hall, included the creation of the Grow Classroom on the first floor in honor of the late Roy Grow, Frank B. Kellogg professor of international relations, who taught at Carleton from 1979 through 2013 and passed away on June 16, 2013.
After the building and classroom were dedicated, Roy Grow's family and some of his former students and colleagues gathered the morning of Oct. 29, 2022 to remember his enduring impact.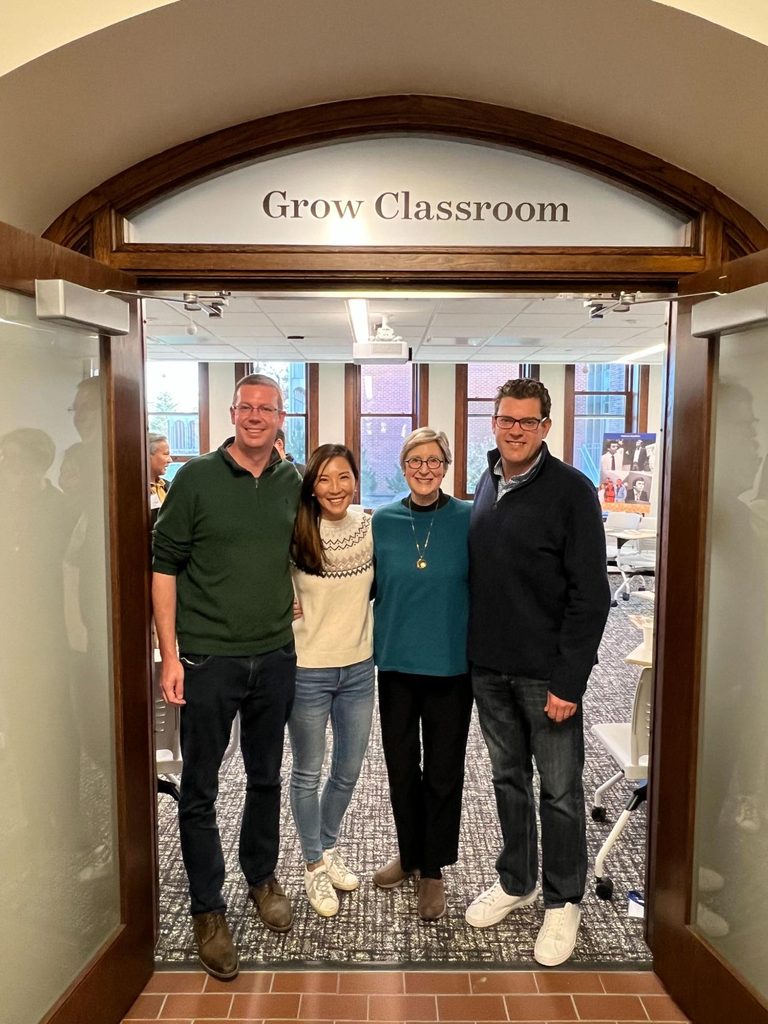 "Roy always made learning an adventure," said Sarah Blaisdell Forster '93. "He shared his unparalleled intellect in the classroom and beyond, gifting his students with life lessons as well as scholarly ones. He even proved to be a skilled matchmaker. As my husband Matt '93 and I approach three decades of marriage, we remain in Roy's debt for shaping our path in this and so many other ways."
"Roy's legacy lies in the exceptional care he showed his students and his colleagues," added Dev Gupta, professor of political science. "As a junior faculty member, he mentored me and encouraged me to think creatively about how to make concepts come to life, to take learning out of the textbook and make it actionable. Roy modeled ways to nurture and bring forth every student's possibility, promise and potential. He was extremely proud of Carleton, his department, his colleagues and his students. He showed that pride by helping them be as good as they could be."
Throughout his long tenure at Carleton, Roy Grow was known for his utmost dedication to students, inviting them into his home with his wife Mary Lewis Grow, leading off-campus study programs, and keeping up with graduates all around the world. His passion for fostering connections makes the tribute of a classroom in his honor particularly poignant.
Several common themes surrounding the professor's legacy emerged during the reminiscing on Oct. 29, as noted by Mary Lewis Grow, who remains an active member of the Carleton community.
"Many students talked about the ways in which Roy's caring about them went beyond the classroom," she said. "One former student reported being given one of Roy's suits when facing an important interview for which he didn't have anything suitable to wear. Several former science majors noted that Roy helped them venture beyond their comfort zones, encouraging their participation in his Beijing Political Economy seminar and expanding their sense of competency in the process."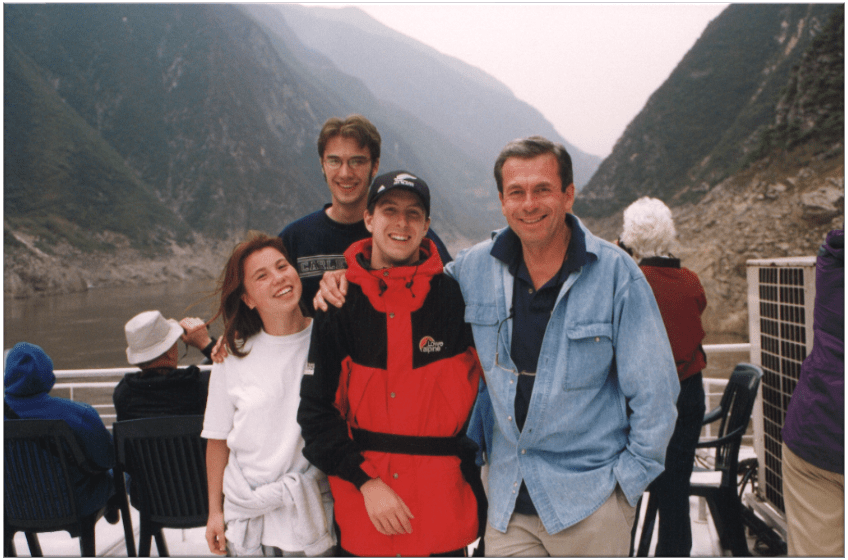 Expressed more than anything else, Mary Lewis Grow noted, was the sense that Roy Grow had an extraordinary ability to see things in his students that they didn't see in themselves.
"He did that for all of us," one former student said. "He helped unlock us to ourselves. His impact transcended the material he was teaching." Many professors are creative and gifted in how they present material, but "Roy revealed students to themselves."
"Political science department colleagues who joined [Carleton] as junior faculty expressed similar sentiments in different terms," Mary Lewis Grow added. "Several of them said that Roy modeled good teaching, but he also affirmed and welcomed them. He made them feel that they belonged."
Comments throughout the morning's remembrance event reinforced the common view that Roy Grow changed lives and that the new classroom space is a fitting tribute to his impact on the Carleton community.
"The Grow classroom is a place of collaboration between faculty and students as well as amongst students," said Gupta. "It's designed to promote active, engaged learning—bringing the classroom to the world and the world to the classroom—just like Roy always strived to do."