Jonathan Capehart '89 will give Class of 2023 commencement address
Capehart is a Pulitzer Prize-winning journalist and Carleton alum.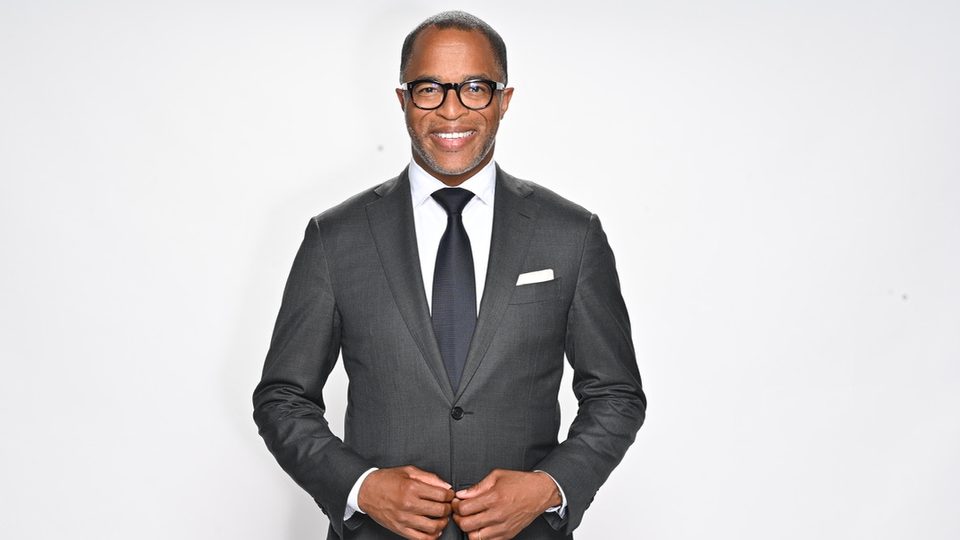 Pulitzer Prize-winning journalist and Carleton alum Jonathan Capehart '89 will give the commencement address for Carleton College's 149th Commencement. The ceremony will take place outdoors on the Bald Spot on Saturday, June 10, 2023. The event also will be live-streamed and archived so family and friends can share in the experience wherever they are in the world.
"Giddy is the word I'm going to use," Capehart told Carleton's student newspaper, The Carletonian, when asked how he felt about giving this year's address. "I'm excited… This is a huge honor for any institution to bestow on someone. But when it's your alma mater, and it's a place you care about deeply—I am thrilled to be coming back to campus in this way."
Capehart got his start in the media industry when he wrote for the Carletonian and hosted a KRLX radio show as a Carleton student, and he continues that work today with active roles at The Washington Post, MSNBC and PBS.
Capehart is currently associate editor of The Washington Post. Since 2007, he has been an opinion writer at The Post and was a member of The Post's editorial board until 2022. He hosts a weekly Post podcast, "Capehart," and the weekly Washington Post Live show "First Look," which is also streamed on Peacock.
At MSNBC, Capehart is the anchor of "The Sunday Show with Jonathan Capehart." His MSNBC special "A Promised Land: A Conversation with Barack Obama" was nominated in 2021 for an Emmy for Outstanding News Discussion & Analysis. His MSNBC special "Pride of the White House" won a GLAAD Media Award for Outstanding TV Journalism – Long Form in 2022.
At PBS, Capehart serves as a political analyst on "The PBS Newshour" and is featured on the popular Friday segment "Brooks and Capehart."
Capehart is a regular moderator of panels at the Aspen Ideas Festival and for the Aspen Institute, the Center for American Progress and at the Brussels Forum of the German Marshall Fund. He has also moderated sessions and conversations at the 92nd Street Y and for the Connecticut Forum. Capehart was a Spring 2019 Fellow at the Georgetown Institute of Politics and Public Service. In 2022, he received an honorary degree from Le Moyne College in Syracuse, N.Y.
From 2002 to 2004, Capehart was deputy editorial page editor of the New York Daily News and served on that paper's editorial board from 1993 to 2000. In 1999, his 16-month editorial campaign to save the famed Apollo Theater in Harlem earned him and the board the Pulitzer Prize for Editorial Writing. Capehart left the Daily News in July 2000 to become the national affairs columnist at Bloomberg News, and took a leave from this position in February 2001 to serve as a policy advisor to Michael Bloomberg in his first successful campaign for New York City mayor.
Capehart earned his B.A. in political science from Carleton in 1989.
---
For further information about Commencement, including disability accommodations, contact Noel Ponder at (507) 222-4309 or nponder@carleton.edu.