Jithran Ekanayake '20 sends experiments to International Space Station
Ekanayake studied biology at Carleton and is now a Ph.D. student at the University of Florida.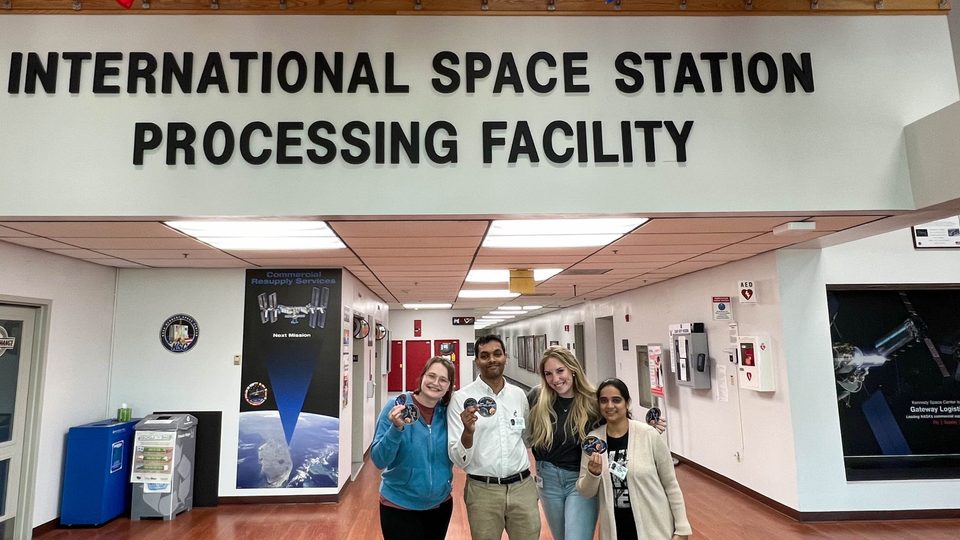 Jithran Ekanayake '20 joined the ranks of scientists with work in outer space this year, as he has now sent two sets of experiments to the International Space Station (ISS) via the SpaceX CRS-27 (SpX-27) mission in March and the SpaceX Crew-7 mission in August.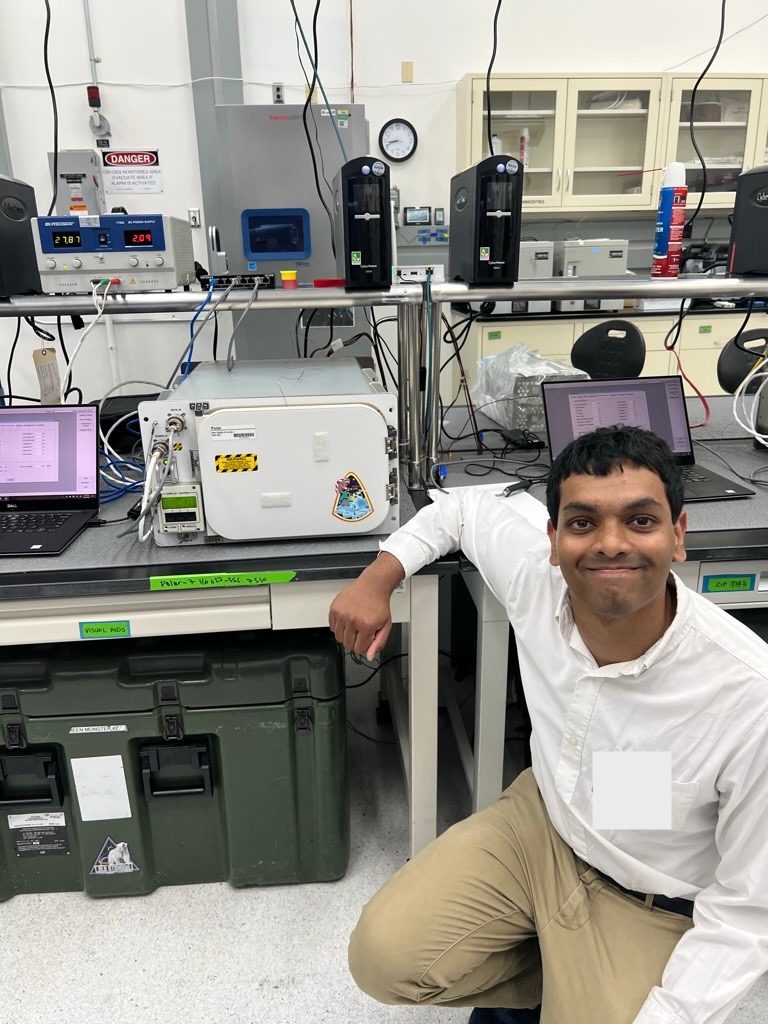 A Ph.D. student at the University of Florida, Ekanayake is part of a University of Florida research team funded by DARPA (Defense Advanced Research Projects Agency) B-SURE (Biomanufacturing: Survival, Utility, and Reliability beyond Earth). Along with researchers from the University of Delaware and the University of California–Berkeley, as well as Rhodium Scientific, who organized the two missions, Ekanayake and his University of Florida colleagues are testing whether some bacteria and yeast that have the capacity to produce useful mission resources like bioplastic and vitamins can thrive in reduced gravity in space.
Ekanayake "autographed" his latest flight tubes for the Crew-7 mission with the names of people who have made the most positive contributions to his life and work so they could have their names in space. That list includes four of his Carleton mentors: Shawn Galdeen, biology laboratory manager; Neil Lutsky, William R. Kenan, Jr. Professor of Psychology; Jennifer Ross-Wolff, Humphrey Doermann Professor of Liberal Learning, director of the Perlman Center for Learning and Teaching, and professor of biology; and Debby Walser-Kuntz, Herman and Gertrude Mosier Stark Professor of Biology and the Natural Sciences.
"Jennifer, Debby, and Shawn really went above and beyond in helping me get into a space bioengineering lab and graduate program," Ekanayake said. "Neil was my first professor at Carleton—the Measured Thinking A&I—and was incredibly supportive of a number of extracurricular projects I worked on. There's no way I can fit everything they supported me through into [one paragraph], but they really set the standard for what it means to be an educator and mentor."
The flight tubes on the ISS are currently orbiting the Earth every 90 minutes, and the ISS is visible from Northfield.