Introducing the 5 new members of Carleton's Board of Trustees
The new members have their first in-person meeting on campus this month.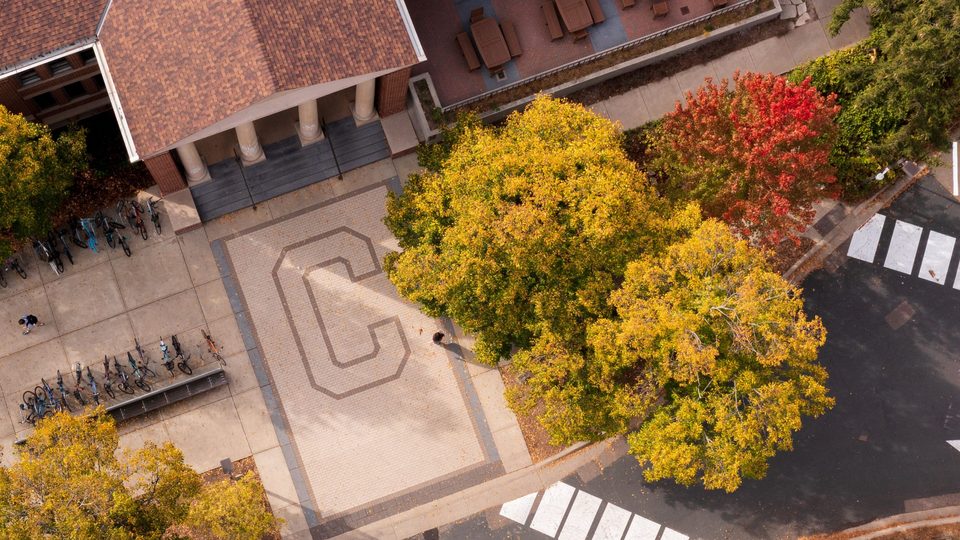 College governance can often seem confusing. Who are the trustees? What do they do? How are they connected to Carleton?
Five new trustees joined the Board this year, along with four new trustee liaisons, providing a great opportunity to introduce the Carleton community to the new participants and showcase the purpose of the Board.
The Board of Trustees is responsible for the "perpetual existence" of Carleton College, according to the campus handbook. Rather than managing the day-to-day affairs of Carleton—which is up to the president and other administrators, faculty, staff and student organizations like the CSA—the Board's purview is more big-picture. Duties include approving major policies and programs; approving budgets, investments, fundraising goals and plans for significant physical improvements to campus; helping select and approving new presidents, chairs, vice chairs, secretaries and treasurers; approving the granting of degrees, honorary degrees, and faculty tenure, promotion and leaves of absence; and contributing in whatever way possible and appropriate to the "promotion of the college's objectives," such as becoming a more inclusive, diverse and equitable institution. The Board also has the ultimate legal accountability for the college's adherence to its legal responsibilities (think: compliance to federal and state tax regulations).
TL; DR: The trustees serve as advisors to Carleton, being responsible for policy making and sound resource management. They look out for the long-term health of the college, on a scale measured in centuries rather than single academic years.
The Board elects its members, who serve four-year terms. They may serve two successive terms, after which they must be off the Board for a minimum of one year before becoming eligible for possible re-election.
The new trustees, who will serve terms from 2022 to 2026, are Gregory Amusu '19, Mark Applebaum '89, Vinaya Chepuri '82 P'17, Dashini Jeyathurai '08 and Dana Wright '95. [Jump to their profiles below.]
Also new this year are liaisons Melissa Albay '90, Alumni Annual Fund chair; Jeff and Eva Camp P'23, co-chairs of the Parents Advisory Council; and Micah Evans '02, Alumni Council president. They serve as liaisons to the Board while they are the heads of their respective committees, sitting in on Board meetings, offering their perspectives on relevant issues and topics, and reporting back to their groups with important information from the Board that they need in order to make informed decisions. Liaison terms last two years, so this group will participate in Board meetings from 2022 to 2024.
Many of the new Board members and liaisons—most Board members and liaisons period, in fact—have a long history of giving back to the college.
"A lot of us have a really high level of involvement in terms of past volunteer activities with Carleton," Albay said. "Participating with the Board is just another avenue for that. It's another way to be involved with an institution we're already supporting and love dearly and want to see do better, and it's just an honor to have a seat at that table and get to have this kind of input."
Wright has previous experience with the Board itself, although not as a trustee.
"I had the pleasure of serving as Alumni Council president from 2010 to 2012, so I was able to attend Board meetings during that time in a different capacity," she said. "I learned a lot about the college that way, even though at that point I had already done 15 years of volunteering for Carleton. I've always volunteered if asked and if I thought I could contribute in some way, so I'm happy to [be a trustee] now. Also, as someone who's worked in higher education her entire career, I think it's always interesting to see how different institutions function, even though Carleton is an institution I'm already familiar with. It's nice to have a different perspective."
Chepuri—also motivated to join the Board by past volunteer experiences and fundraising with his wife, Melanie Field '82—was interested in the inner workings of the Board and Carleton as well, although he approaches the role with the perspective of someone who previously knew little about the process.
"When somebody asked if I would consider becoming a trustee," he said, "I replied, 'Well, I guess? I don't know what they do!' I had this idea as a student of a nebulous group that did mysterious things that somehow set the direction for the college. But I looked into it more and thought, why not? It'll be interesting, and I have ideas about issues Carleton faces. I'm passionate about Carleton's mission of providing an exceptional undergraduate liberal arts education, and I believe that it is our responsibility as an institution to continue to promote liberal arts education in our society, to help develop future leaders and to help all of us become better citizens."
One new trustee who does have prior experience with the Board is Applebaum, who previously served as a trustee and has accepted another term out of an immense love for the college.
"I became a trustee because I care deeply about and identify with the college and its past, current and future goals and purpose," he said. "I have a lot of loyalty, respect and gratitude for Carleton, so I'm happy to give back in this way. It's also really exciting to understand more about the college's operations. I actually had some reticence about joining the first time, because I was dedicated to and awestruck by almost everything the college is about, and I was concerned that by seeing under the hood of the machine, as it were, my perception of Carleton could only change for the worse. I was shocked that not only did that not happen, but I achieved a higher level of appreciation that I didn't previously imagine, which largely had to do with realizing that my fellow Board members were just so sensitive, intelligent and creative. They were really in it for the right reasons. So I'm happy to join again, because I had such a great time helping and appreciating the college, and the camaraderie was amazing—the friendships I made among other trustees have been long lasting and very valuable to me."
In addition to regular members, the Board also has a few special categories of trustees. Although all current trustees are Carleton alumni or parents of Carls, there are a few members of the Board specifically dedicated to representing the alumni experience and the young alumni experience. For this year, Wright is designated as an alumni trustee and Amusu will serve as a young alumni trustee. Amusu is eager to bring his perspective as a more recent Carleton graduate to the table.
"Carleton was a really transformative place for me," Amusu said. "I consider it an immense honor to be asked to join the Board as a young alumni trustee, because I actually transferred to Carleton for my last two years of undergrad. My Carleton experience was short but sweet, and I'm really excited to pay that experience forward. In many ways, Carleton took a chance on me as a transfer student, since transfers are an incredibly small percentage of liberal arts colleges, so any way that I can give back, I'm more than happy to do so."
Similar to Wright, Amusu also now has direct experience with working in higher education, as a current Ph.D. candidate and teaching assistant at Princeton University, and wants to explore that aspect of serving on the Board.
"I'm very interested in the workings of higher education," he said. "I hope to become a professor, but at some point in my career, I would love to transition into higher education administration. I think this position is an invaluable opportunity to try and bridge those two worlds of what it means to be an administrator and what it means to be in a faculty role."
Jeyathurai, whose husband Byron White '08 served as a young alumni trustee a few years ago, was inspired to join the Board after witnessing White's meaningful experience and in order to give back to the college.
"Carleton had a transformative impact on my life," she said. "My parents were elementary school teachers in Malaysia, and an American education was simply too expensive, let alone at an elite institution like Carleton. Carleton's partnership with the Starr Foundation and its very generous financial aid enabled me to come to America in the first place, so when the opportunity to serve the Carleton community came along, I was very excited to give back. I'm looking forward to being back on campus three times a year and getting to know how Carleton has evolved and continues to evolve at an institutional level."
Welcome, new trustees and liaisons! Learn more about each new Board participant:
Trustees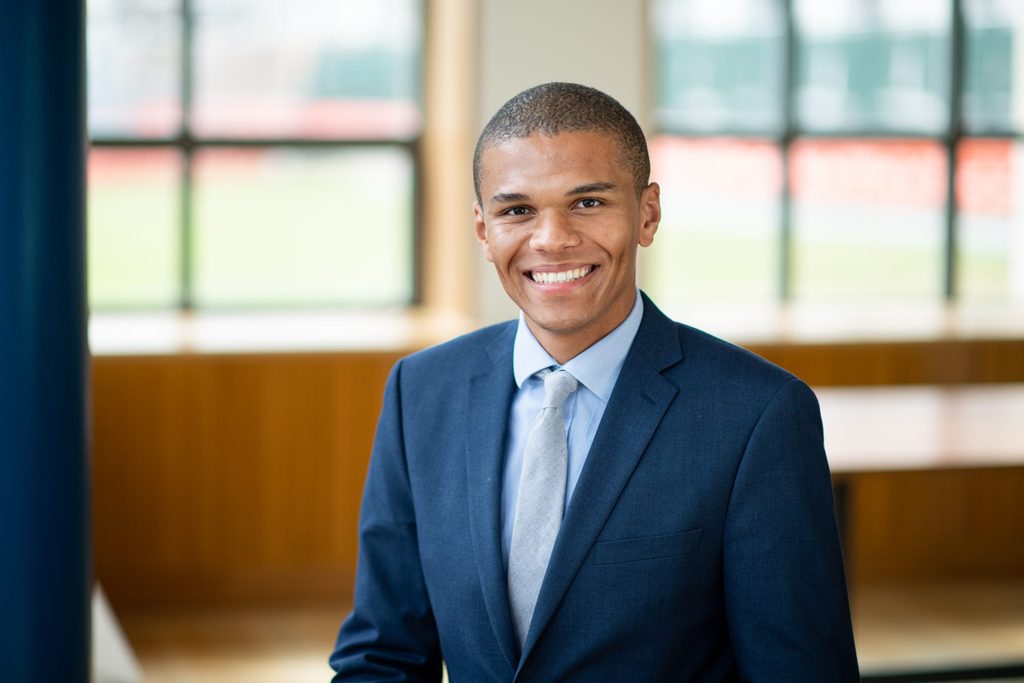 Greg Amusu '19 is a Ph.D. candidate at Princeton University in the department of politics where he studies comparative authoritarianism, the political economy of development and ethnic politics. Amusu has a regional focus in southeast Asia with a particular interest in Vietnam. While at Carleton, Amusu was a member of the Carleton Student Association, Lenny Dee and KRLX. He worked in the library and held roles in Admissions as a tour guide and a senior admissions fellow. He was also involved with Carleton summer programming for high school students through the Summer Quantitative Reasoning Institute and the Carleton Liberal Arts Experience. Amusu's professional experiences include stints at Michigan State University, Stanford University and the World Bank. While not working on his dissertation, Amusu enjoys playing tennis, traveling and staying up-to-date on all things Carleton.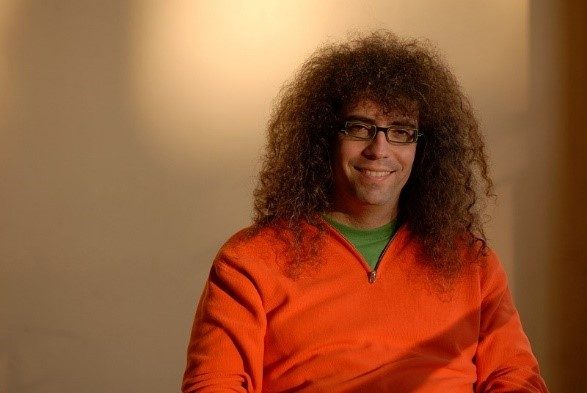 Mark Applebaum '89, composer and professor, received the Larsen Award for Distinction in the Creative and Performing Arts when he graduated from Carleton. He received his M.A. and Ph.D. in music composition from the University of California San Diego and returned to Carleton in 1996 as the Dayton-Hudson visiting scholar before assuming a tenure track position at Mississippi State University in 1997. In 2000, Applebaum joined the faculty at Stanford University where he was awarded tenure in 2007. At Stanford, he received the 2003 Walter J. Gores Award, the university's highest distinction for excellence in teaching. He was named the Leland & Edith Smith professor of composition and a Bass University fellow in undergraduate education, and has served as the chair of the committee on undergraduate admissions and financial aid. He is the founding director of [sic], the Stanford Improvisation Collective. He has also taught classes in Antwerp, Singapore, Paris, Amsterdam, Oxford, Santiago, Finland and at Hope House, a California halfway house for women parolees with chemical dependencies. Applebaum served as a Carleton trustee from 2015 to 2019 and in 2021 returned to Carleton again as a Benedict distinguished visiting professor. His work—which he describes glibly as uncompromising and unmarketable experimental music—has been performed on six continents, including commissions from the Merce Cunningham Dance Company, Harvard's Fromm Foundation, Vienna Modern Festival, Kronos Quartet, Spoleto U.S.A., Baryshnikov Arts Center and many others. He is active as an inventor of sound-sculptures and has concertized as a jazz pianist from Sumatra to Ouagadougou.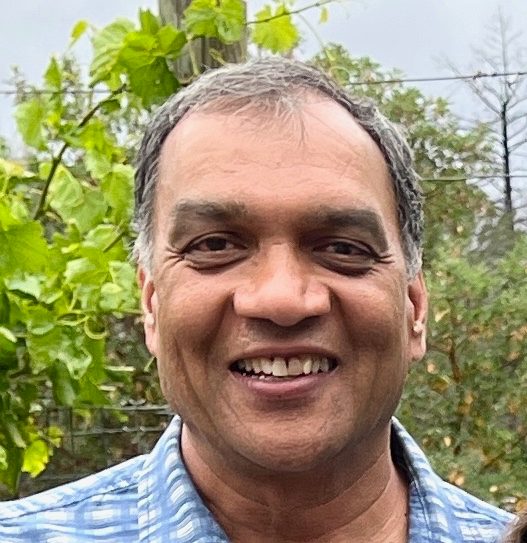 Vinaya Chepuri '82 P'17 was born in Hyderabad, India, and moved to the United States in 1972 at the age of 12 for educational opportunities. The importance of lifelong education was a point of emphasis by his parents throughout his and his siblings' lives, which led Chepuri and his siblings to attend Carleton. Chepuri's wife, Melanie Field '82, and one of their two children, Sanjay Chepuri '17, are also Carleton graduates. Chepuri majored in physics at Carleton before graduating from the University of Minnesota Medical School in 1986. He attended the University of Michigan for his internal medicine residency and returned to the University of Minnesota to complete his training as a fellow in cardiovascular diseases in 1993. He has been a practicing cardiologist in Everett, Wash., in a physician-led multi-specialty group, Western Washington Medical Group, since 1993. As a practicing cardiologist, Chepuri recognizes the positive role that Carleton played in his career and life and continues to utilize the skills he learned at Carleton every day. In addition to work, Chepuri enjoys traveling, playing golf and tennis, hiking and spending time with his family.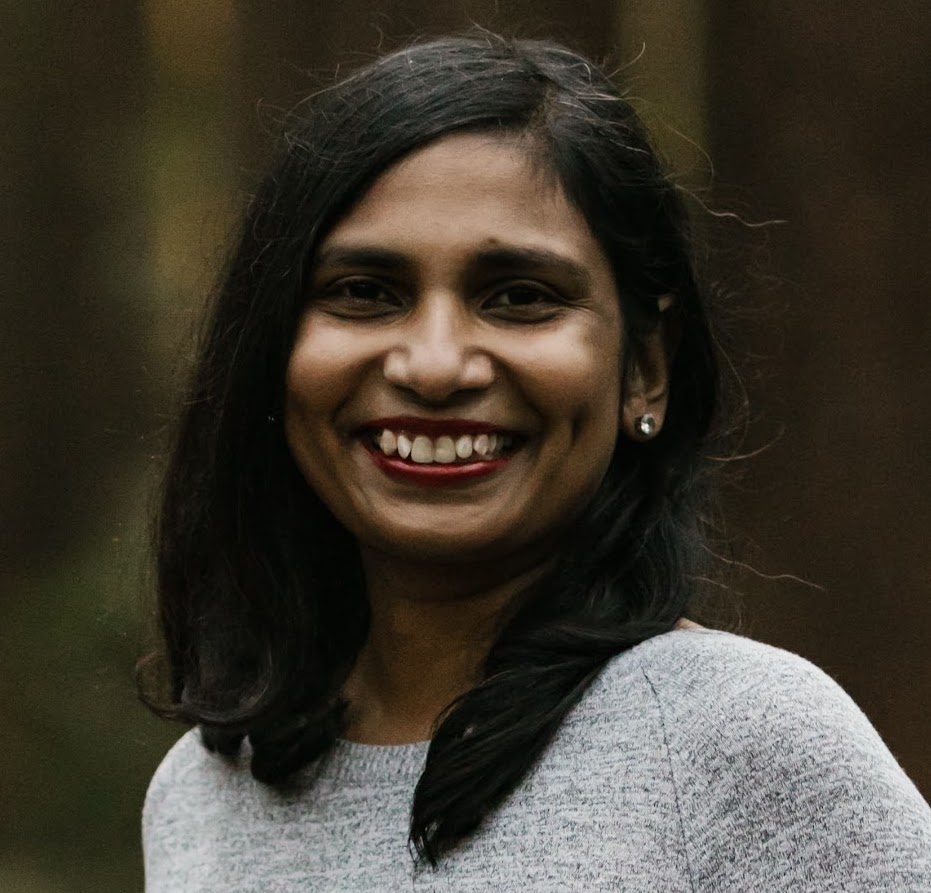 Dashini Jeyathurai '08 is the director of development and employee experience at Upstart. Upstart's mission is to enable effortless credit based on true risk. At Upstart, her focus is on enabling Upstarters to do great work in a digital-first environment. Prior to joining Upstart, Jeyathurai spent nine years at Google. She began her career at Google in customer service operations and vendor management, but her passion for learning and development led her to Google's People Development team, where she had the opportunity to work on onboarding and ongoing development as well as manager and leadership capability-building. Jeyathurai has an M.A. in English language and literature from the University of Michigan and a B.A. in English and women's studies from Carleton. She is originally from Malaysia and currently lives in Oakland, Calif., with her husband, former young alumni trustee Byron White '08; daughter and 13-year-old pug.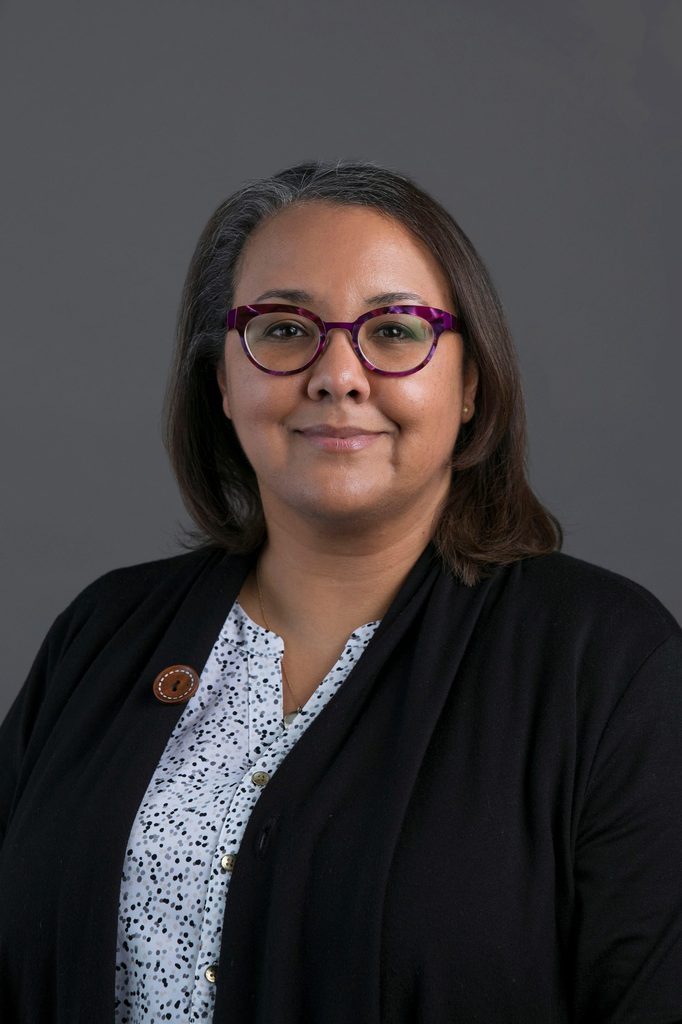 Dana Wright '95 has spent her career to date in higher education—including positions in admissions and financial aid, academic librarianship and diversity strategic planning. She is currently the director of academic program development at the University of Illinois Chicago (UIC) and works with UIC's 16 colleges on matters of educational policy and the creation, revision, approval and implementation of the curriculum. Wright and her team manage the collaboration between the colleges, university administration, and academic and external governance that, since 2013, has resulted in the establishment of more than 50 new degree programs, as well as dozens of new minors and certificates. Wright also supports the university in the creation and reorganization of academic units. Notably, she advised the Office of the Provost and Vice Chancellor for Academic Affairs during the multi-year process of acquiring the John Marshall Law School, which became the UIC School of Law in 2019, and co-chaired the academic integration team. Wright earned her B.A. in religion from Carleton and her M.S. in library and information science from the University of Illinois Urbana-Champaign. A long-time Carleton volunteer, Wright previously served as a member of the Alumni Admissions Representative (AAR) Board, president of the Alumni Council, convener of the 2012 strategic planning working group on the Ideal Student Body, chair of the Careers Alumni Board and member of her 25th Reunion planning committee.
Liaisons
Melissa Albay '90 is from Minneapolis, Minn. She graduated with the first class to have a formal computer science major and is happy to say she is still in that field, working as an IT business analyst/product owner for a website development company that specializes in health card payment solutions, which she has been with for over eight years. Prior to that, she worked for Target Corporation in its merchandising systems department and technical support. Volunteering for Carleton has always been a cornerstone of Albay's personal life, starting with her 5th Reunion and continuing through various class agent roles, the Alumni Annual Fund (AAF) and now as the AAF chair. She has found that AAF roles are not so much about asking people for money, but re-establishing connections between alumni and the college year after year with their gifts and support. She has thoroughly enjoyed every minute of her Carleton volunteer experience.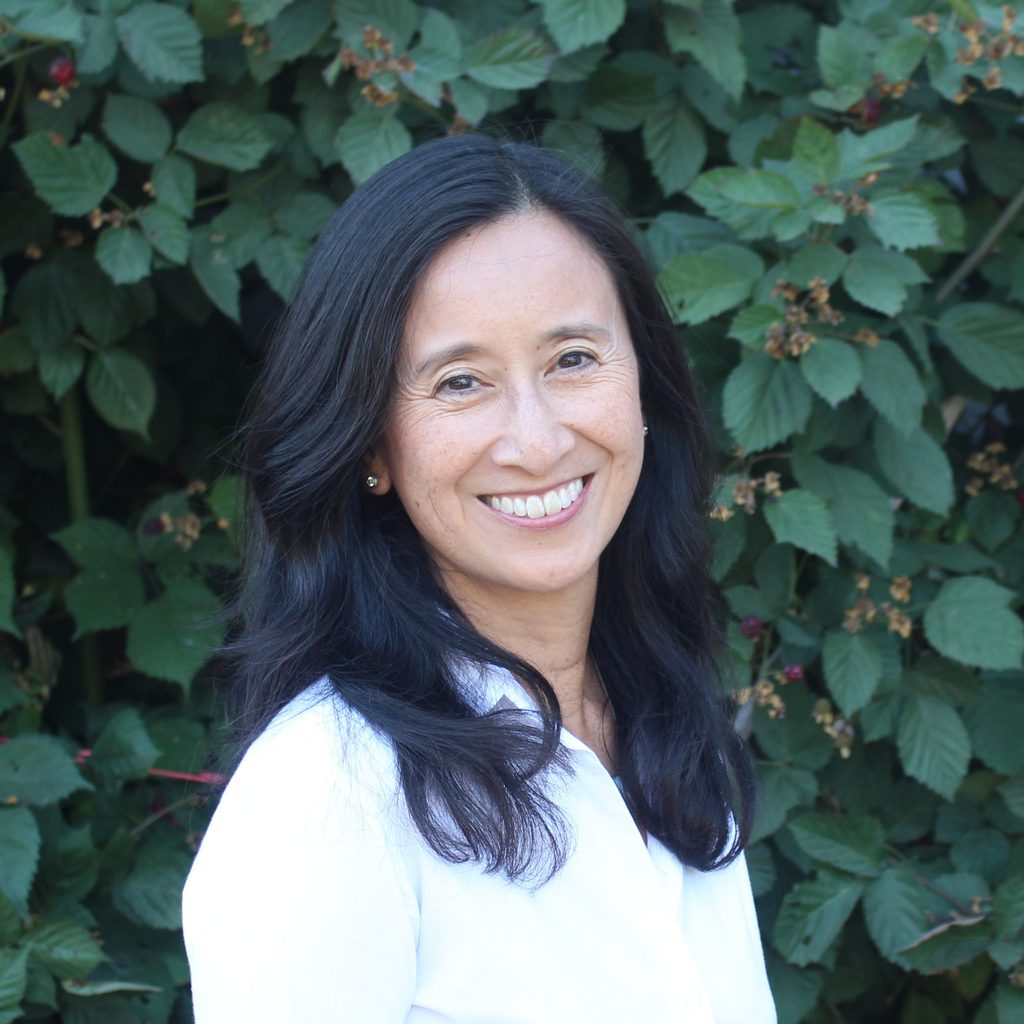 Eva Camp P'23 has focused on education and harnessing the power of volunteers to support San Francisco Bay Area communities for the past 20 years. She is a board member and interim executive director of Full Circle Fund, a network of passionate professionals and companies who support high-impact nonprofits to scale with both funding and skills. She serves on the executive board of Education for Change Public Schools, a network of schools whose mission is to provide a superior education to over 3,000 students in Oakland's most underserved communities. She is also an executive board member of Head-Royce School, a K-12 independent school in Oakland. Prior to moving to the Bay Area, Camp was a director of marketing at Microsoft, worked in brand management at Procter & Gamble and graduated with a B.A. in history of science from Harvard University. She is the proud parent of three children—attending Northeastern, Carleton and Tufts—and lives in Piedmont, Calif., with her husband Jeff.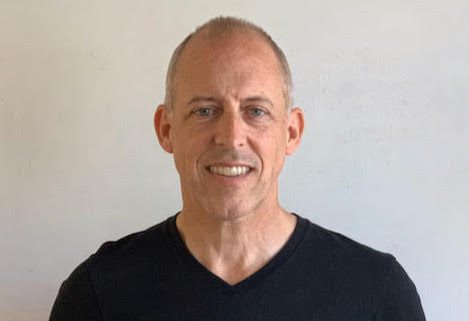 Jeff Camp P'23 is the founder and director of Ed100.org, a non-profit project that plainly explains California's ever-changing education system for the benefit of its legions of parents, students, board members and community members who serve as volunteers. Before his career in education advocacy, he worked for Microsoft in both Seattle and Tokyo. Camp met his wife Eva more than 30 years ago when they were students at Harvard and joins her in being the proud parent of three children who attend Northeastern, Carleton and Tufts.
Micah Evans '02 obtained a master's degree in public health from the University of Illinois Chicago after graduating from Carleton. She then completed an alternative certification program through National-Louis University. In a career spanning almost 20 years, Evans has served as a teacher, behavior interventionist and dean of students. Her interests include educational equity, transformative leadership and restorative practices. She is the proud recipient of the Carleton Exceptional Service Award.
---
See a full list of current trustees, liaisons and trustees emeriti on the Board of Trustees website.