Integrated Science Complex receives rare LEED Platinum certification
LEED Platinum status is a high honor, and especially difficult for science buildings to achieve given their technical requirements and high energy use.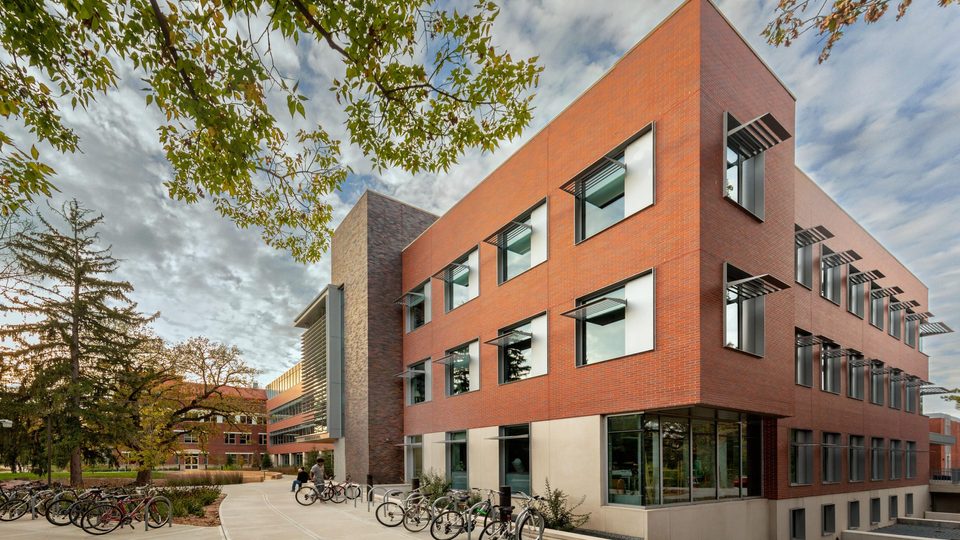 This winter, the Carleton Integrated Science Complex, consisting of Anderson Hall, Olin Hall and Hulings Hall, was certified LEED Platinum. LEED certifications are given to buildings that institute certain environmental standards in their design and construction process, with Platinum being the highest rating
"LEED Platinum status is a high honor, and especially difficult for science buildings to achieve given their technical requirements and high energy use," said Martha Larson, Carleton's energy and sustainability manager. "There is both a design portion of the certification and a construction portion. So we not only designed a very sustainable building, but we also had to build it as sustainably as possible."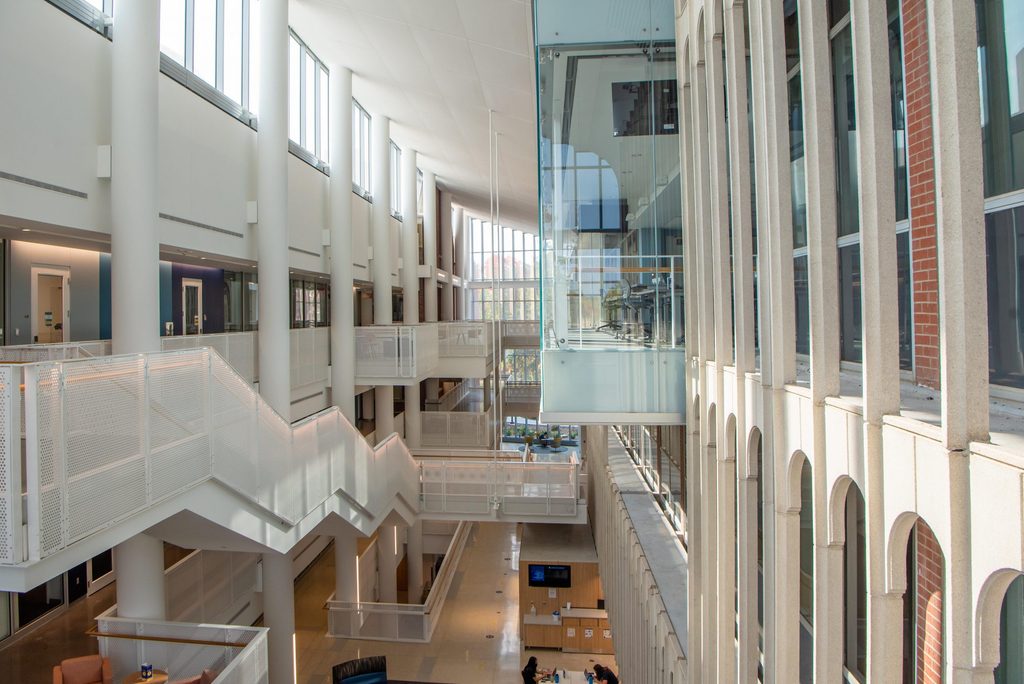 The LEED rating system is based on earning points under categories including sustainable sites, water efficiency, energy and atmosphere, materials and resources, indoor environmental quality, innovation in design, and regional priority credits. The science buildings scored 81 out of 110 points.
Evelyn M. Anderson Hall, the newest building in the science complex, replaced the old Mudd Hall increased overall square footage of the complex by 33% while reducing its energy footprint by 41%.
"Carleton began the project with a strong focus on energy efficiency, requiring the architects to design a new building plus renovations in Hulings and Olin that would use no more energy than the prior Hulings-Olin-Mudd complex," Larson said. "They not only met, but exceeded, that goal."
The building updates and renovations were designed by EYP and built by McGough Construction. This was the first Platinum LEED-certified science building project for both companies.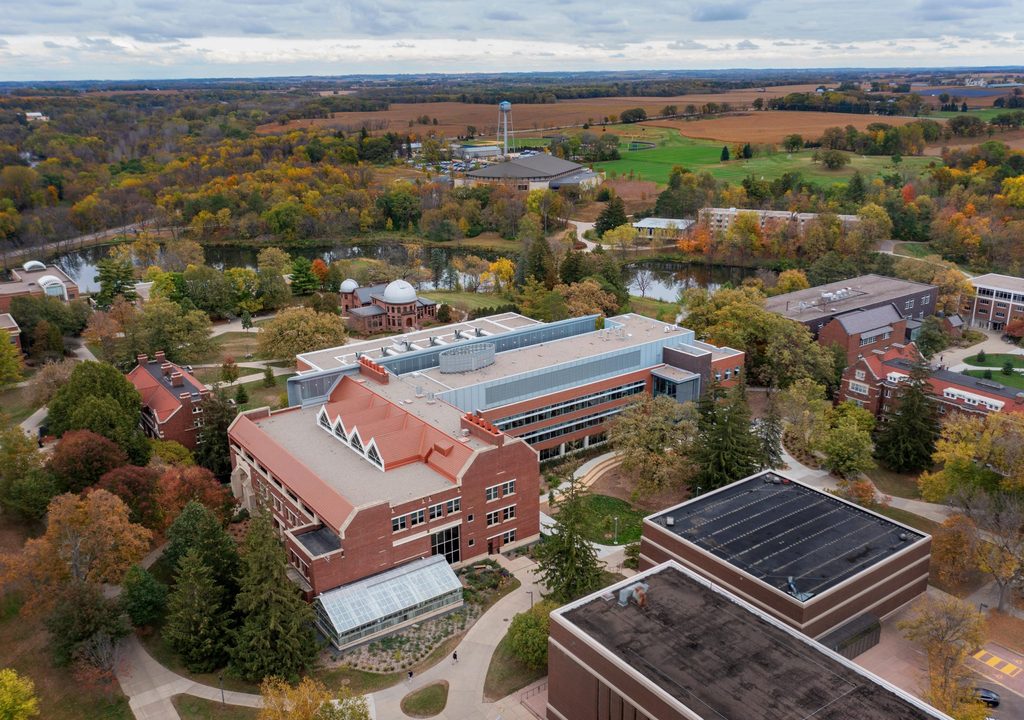 "Not only are we proud of our work on the Science Complex, we are extremely proud of the fact the project has received LEED platinum certification, as this is a very rare accomplishment," said Dan McKay, higher education vice president for McGough. "We have constructed numerous higher education science facilities throughout our history, but this is the first LEED Platinum project."
"Anderson Hall has an incredible vibe—it's humming with student energy and alive with scientific discoveries," said Paul Davies, senior construction administrator at EYP. "The new atrium provides a cultural and academic home for all science disciplines and has attracted non-science students, reinforcing Carleton's liberal arts goals. Fulfilling the College's campus mandate of zero-energy consumption increase was a fantastic challenge for our interdisciplinary team, and we are so grateful that it led to the LEED Platinum award. We hope the certification and new facilities will serve Carleton students and faculty collaboration for decades to come."
The project also reflects Carleton's larger goals surrounding environmental sustainability.
"Many of the other LEED requirements…are also consistent with Carleton's values," Larson said. "So although LEED Platinum is an enormous achievement, highly sustainable building techniques should be the standard going forward."
Carleton has several certified LEED Gold buildings, including Cassat Hall, James Hall and the 2011 Weitz Center project.