Innovative new platform offers Carleton community informal connections in a virtual world
The video-calling platform is home to many virtual Carleton spaces that have provided a backdrop to a number of academic and social activities, allowing students and faculty to connect casually and informally.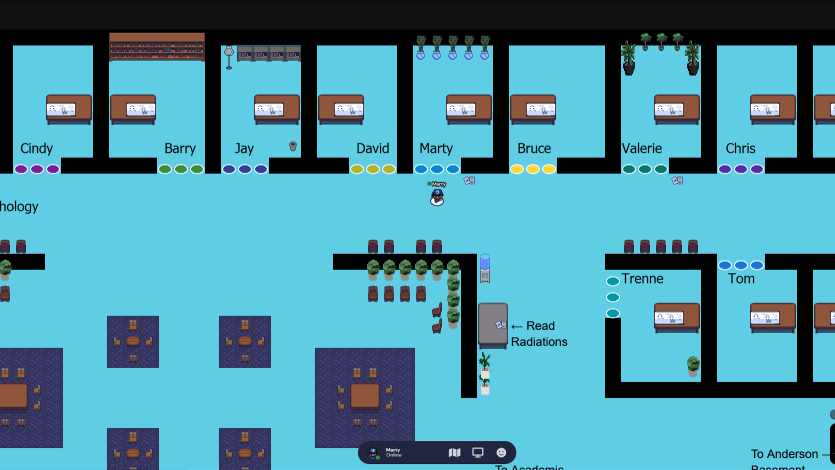 Before the pandemic, it was common to see Carleton's tree-lined paths and brightly lit hallways filled with casual conversation. From friends catching up to students absorbed in a professor's after-class mini-lecture, Carleton's shared spaces are the lively, bustling core of campus.
While pandemic precautions such as mask-wearing and physical distancing have all but wiped out these casual conversations, several Carleton professors and students may have a solution: Gather.town. Like Zoom and Google Meet, Gather is a video-calling platform, but it also includes virtual spaces which are only accessible to students through professor admittance.
"In Zoom, after the meeting is over, there's no way to have informal conversations," said Marty Baylor, physics professor and chair of the physics and astronomy department, who was instrumental in bringing Gather to Carleton. After Baylor attended a conference last spring that used the platform as a virtual coffee lounge, she began to see its potential. "I thought, 'That would be a great thing to have at Carleton because one thing I miss is running into my students in informal ways.'"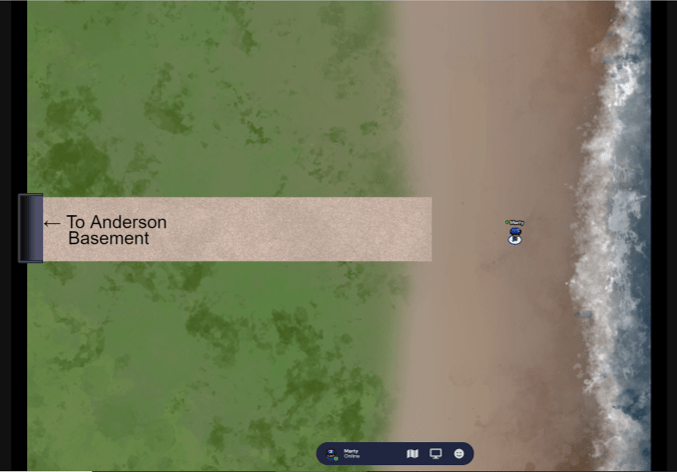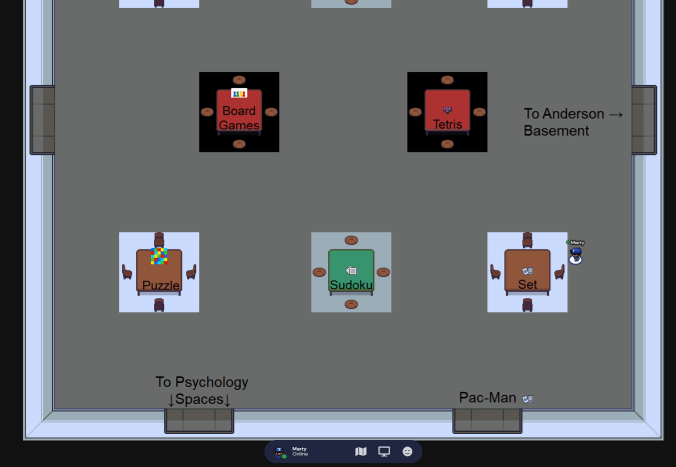 Several months later, Gather is now home to a number of virtual Carleton spaces, including Olin and Anderson Halls, the Hill of Three Oaks, and a fully stocked game room. Some spaces even go beyond the realm of physical locations, such as the "beach" located outside Anderson basement. In all of these spaces, users can simply "walk up" to other users to begin video chatting.
"With Gather it feels more like you're meeting with other people in a physical location, and I think it also has a more casual atmosphere," said senior physics major Sarah Bodansky '21. "There's also just something kind of fun about seeing yourself and other people basically as video game characters meeting up in a (virtual) Carleton building."
So far, these spaces have provided a backdrop to a number of academic and social activities. Spaces like the Anderson basement have become popular spots for students to work on group projects and problem sets together. With the ability to move quickly between groups of users, rather than jump between rigid breakout rooms, some professors have used the platform for in-class group work.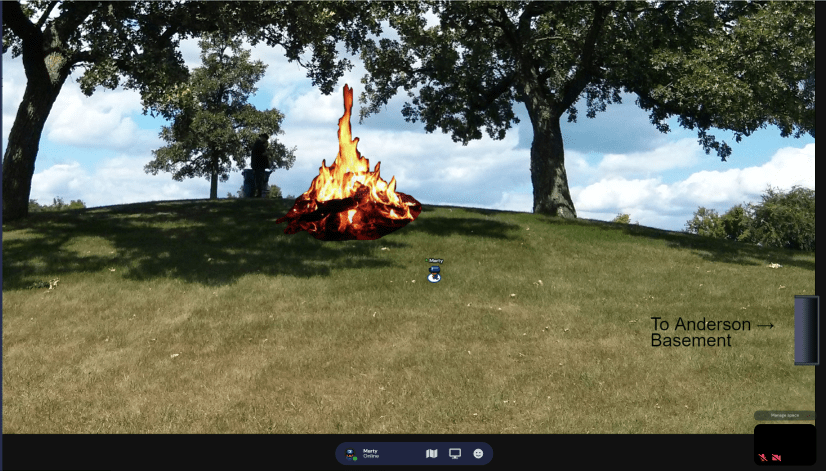 Spaces have even been designed for specific events, such as the Hill of Three Oaks, which hosted a virtual bonfire in the fall, and a room for the annual academic fair. Gregor Dairaghi '21, a senior physics major and student departmental advisor, hosted a physics booth at the virtual fair. "There was some awkwardness as people figured out how to navigate the platform," Dairaghi said, "but it led to some great conversations that would have been difficult to have over Zoom."
Baylor mainly uses the platform for her office hours, but has found it fun just to chat with students informally. "I love to drop in and notice that students are studying," she said. "It's given me the ability to wander over and ask if they need help with something, which I could never do on Zoom."
Lin Winton, lecturer in biology and director of the Quantitative Resource Center, used Gather to host a virtual poster session for her students. The platform provided the best alternative to an event that is typically held in person, allowing participants to interact with one another and navigate easily between posters. It also made it easy to invite people outside her class to participate.
Gather does have its drawbacks. Dairaghi spoke of its "poorer video and audio quality," while professor Baylor pointed out that the platform does not allow meetings to be recorded. Baylor added, "I know there are people for whom Gather is not intuitive or seems overwhelming, and so it's not a solution for everybody."
Even as the use of video-calling platforms inevitably begins to fade as normal life returns, some of Gather's features may still offer some unique benefits. "It is a great space for casual group problem-solving," said Bodansky. "There is the benefit of being able to connect from anywhere over WiFi."