Gretchen Hofmeister '85 named next Dean of the College
She will assume her new duties on July 1 following the retirement of Bev Nagel '75.
Professor of Chemistry Gretchen Hofmeister '85 will be Carleton's Dean of the College for the 2021-22 academic year. Hofmeister, who has served as associate dean of the college since 2016, will assume her new duties on July 1, following the retirement of current Dean of the College Bev Nagel '75.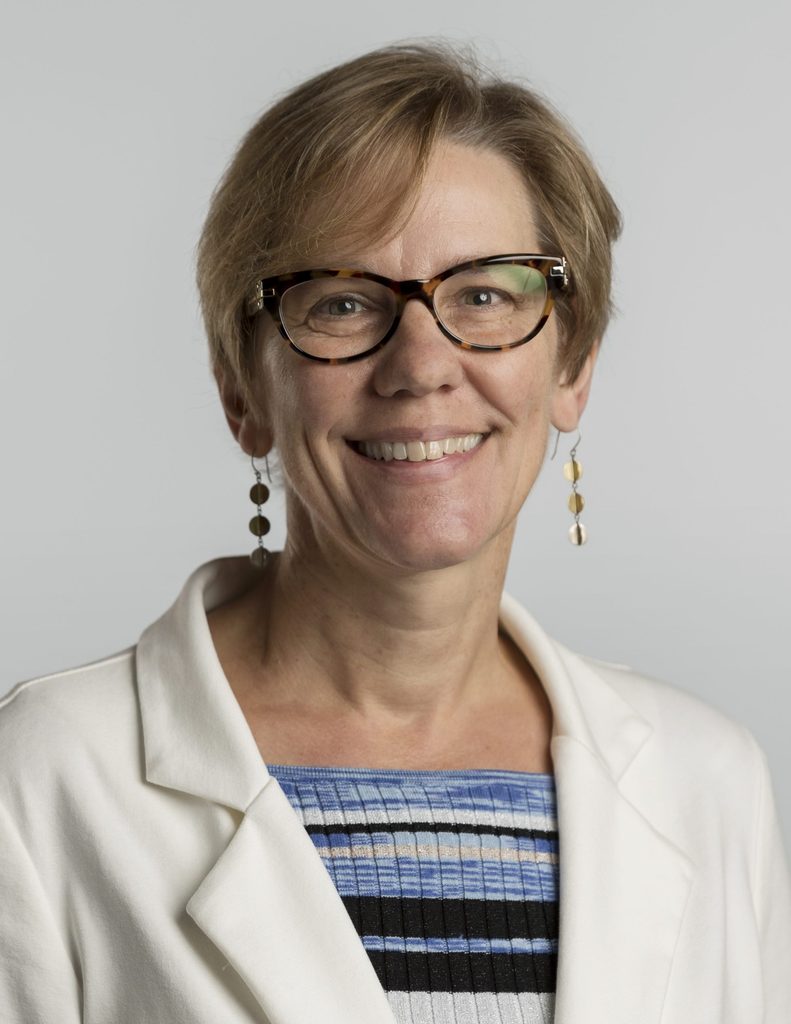 Hofmeister received her undergraduate education at Carleton, graduating magna cum laude. She then earned her Ph.D. in chemistry at the University of California at Berkeley before embarking upon a career as a teacher/scholar. Following post-doctoral appointments at both Berkeley and the Massachusetts Institute of Technology, she taught chemistry at Gustavus Adolphus College for seven years before returning to Carleton as an associate professor in 2002. She was subsequently promoted to full professor in 2013.
An organic chemist, Hofmeister studies the mechanisms of organocatalysis reactions that produce "handed" compounds in pure form. These reactions are particularly important in pharmaceutical synthesis. She has made a point of regularly involving students in her research, which has been supported over the years by the American Chemical Society Petroleum Research Fund and the National Science Foundation. A gifted, creative, and caring teacher, Hofmeister has developed and delivered courses in introductory and advanced organic chemistry, as well as lab courses in inorganic chemistry and the spectrometric characterization of compounds.
In 2016, Nagel tapped Hofmeister to serve as associate dean of the college, with particular responsibility for the development of the annual budget and academic facilities projects. Her significant achievements in this role include successful oversight of the enormously complicated design, construction and renovation of Carleton's interdisciplinary science complex, including Evelyn M. Anderson Hall. Over the past year, she has been a mainstay of Carleton's COVID-19 Core Team.