Hispanic Heritage Month kicks off with community celebration
Students and community members gathered in Northfield's Central Park to celebrate the start of Hispanic Heritage Month.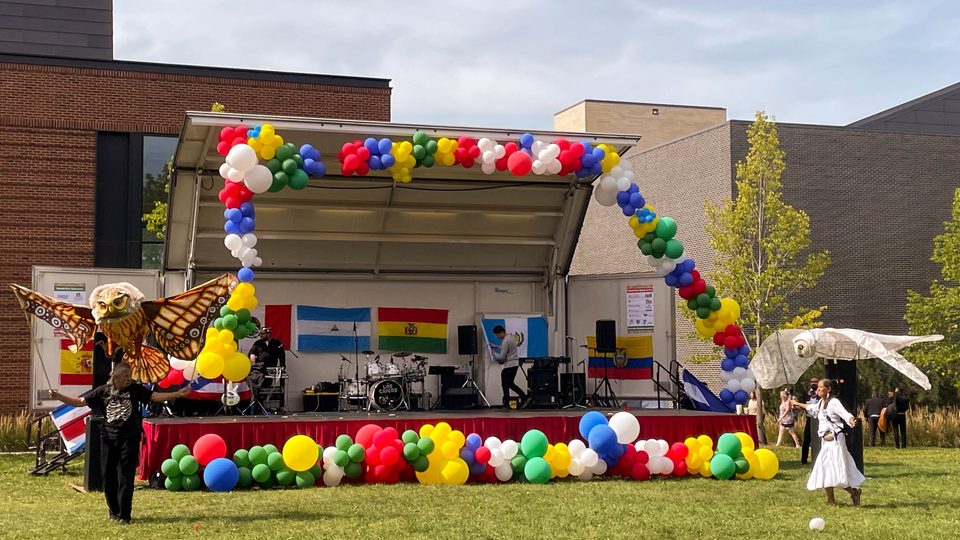 Sept. 17 started out as a rainy Saturday morning, but before long the clouds had cleared and the sun was shining—a perfect start to Northfield's fourth annual Hispanic Heritage Month celebration. The sounds of drums, trumpets and singing reached all the way to campus from Central Park, spreading the joyful mood. The park quickly filled with community members, colorful tents and vendors selling Latin American staples like churros, tamales and pupusas.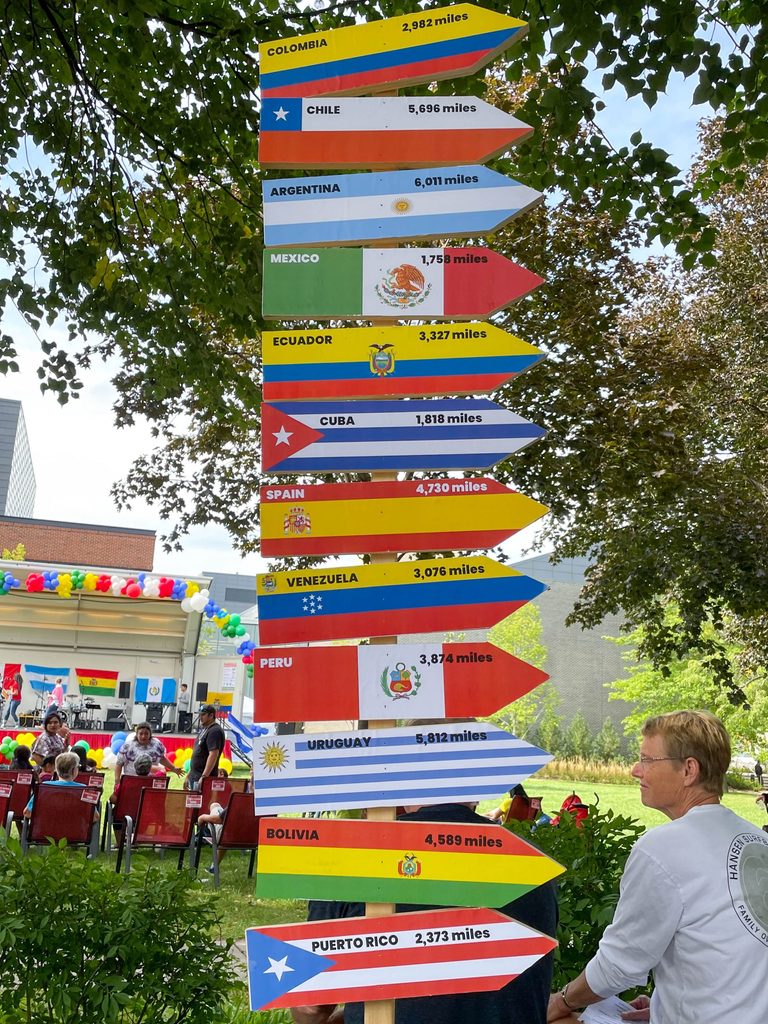 Hispanic Heritage Month runs Sept. 15 through Oct. 15, a stretch when many Latin American countries celebrate their independence. Sept. 15 is especially notable as the anniversary of independence for Costa Rica, El Salvador, Guatemala, Honduras and Nicaragua. The commemoration began in the U.S. in 1968 as a way to recognize and celebrate Latin American culture and the many important contributions of Latin American people to the country.
Northfield's celebration was organized by the Northfield Public Library and co-sponsored by Carleton's Center for Community and Civic Engagement (CCCE). The event served to "recognize, honor and celebrate all of our cultures and people," as put by Claudia Garcia, Northfield's Spanish translator. Her message of inclusivity was emphasized throughout the day.
"We want Northfield to be a vibrant, healthy place for all people of all ages, abilities and cultures to live, work and play," said Garcia. "We are small town America that's both safe and welcoming."
There was a packed line-up of performances for the event, which ran from 11 a.m. to 6 p.m. Performers included the Northfield Guatemala Dance Group, Sama DeMure Dance Academy, musicians such as Aldo Tributo and Los Chicos B, and a show by the Little Coyote Puppet Theater. A steady crowd of children and adults enjoyed the performances, many dancing along.
There were also many local organizations staffing booths at the event, including student groups from Carleton and St. Olaf. One group present was Carleton's Latin American Student Organization (LASO), which hosts gatherings for Latine students at Carleton and puts on events for celebrations like Hispanic Heritage Month and the upcoming Day of the Dead at the end of October. LASO was represented at the event by Rosemary Santos '24.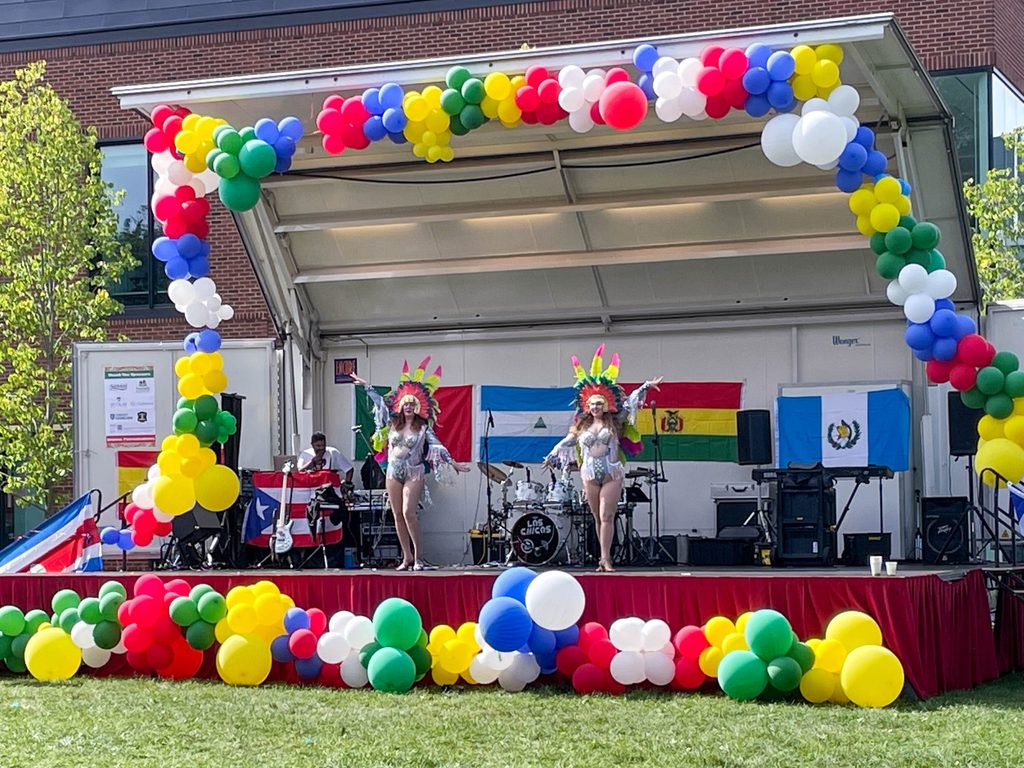 "I think it's great that they have this going on in this small community," said Santos. "It's mainly not people of color and it's nice to see everyone else from town and celebrate our culture."
Northfield and Carleton's Hispanic and Latine communities are strong and vibrant, as evidenced by the turnout and energy of Saturday's celebration. The event's infectious spirit, music and positivity created a special and lasting cultural experience.
"I just want to thank everybody for being here and participating in this beautiful event," said Garcia to the crowd. "What would I have given and wished for to have an event like this [as a child]—so special—celebrating our Hispanic heritage."