Greenfield '19, Tomlinson '19 Receive Recognition from Goldwater Foundation
Physics, math/computer science majors selected from a pool of thousands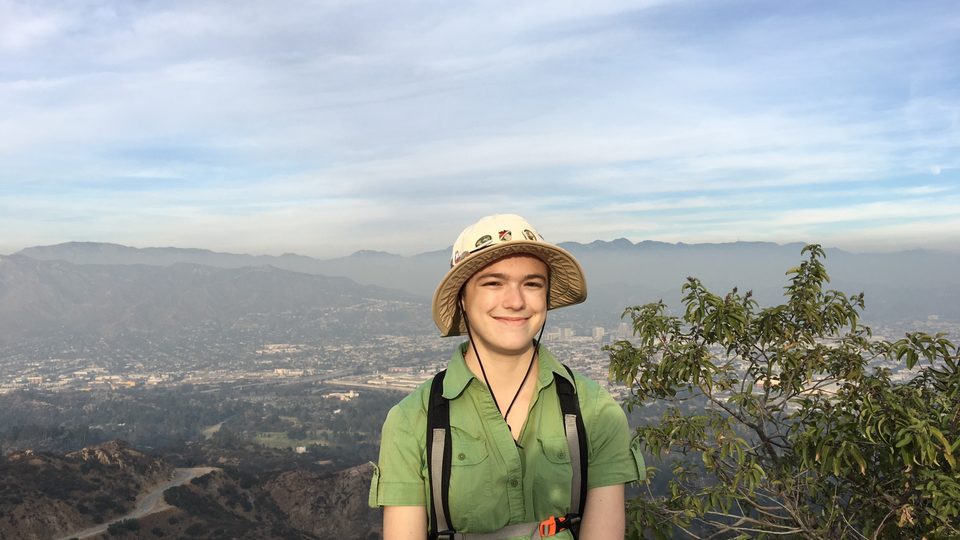 Northfield, Minn – Sacha Greenfield '19 (La Crescenta, CA) has earned a Barry Goldwater Scholarship, one of the oldest and most prestigious national scholarships in the natural sciences, engineering and mathematics in the United States.
Additionally, Kiran Tomlinson '19 (Pflugerville, TX) was recognized as an honorable mention selection.
A physics major, Greenfield was one of 211 students from a field of 1,280 to be awarded the $7,500 award for undergraduate sophomores and juniors from the United States. The one- and two-year scholarships aim at covering the cost of tuition, fees, books, room and board. The scholars were chosen based on academic merit after being nominated by campus representatives from more than 2,000 colleges and universities nationwide.
Tomlinson, a mathematics and computer science double major was one of an additional 281 nominees named honorable mention.
"Applying to the Goldwater was a wonderful opportunity to reflect on and articulate my career goals and have fun writing about research that I find fascinating," said Greenfield. "However, the most special part of research for me has been the connections I have formed with mentors and peers over our common curiosity and appreciation of beautiful, unanswered questions."
Greenfield, who is interested in pursuing a Ph.D. in quantum thermodynamics, is currently conducting research with professor of physics Arjendu Pattanayak on quantum measurement's effect on oscillator's behavior.
Greenfield feels grateful towards her Carleton faculty mentors who supported her throughout both her research and application process. "Knowing how important these mentorship relationships have been in shaping my interests and motivations, I am driven to continue to build relationships, continue learning, and give back in whatever small way I can towards making science as welcoming, supportive, and collaborative as possible at Carleton and beyond," said Greenfield.
Tomlinson, who hopes to contribute to future space exploration, is currently involved in research with professor of computer science David Liben-Nowell and Cornell University professor of computer science Jon Kleinberg on information propagation through social networks as well as assisting assistant professor of computer science Layla Oesper on her computational biology research in cancer genomics.
The Goldwater Foundation is a federally endowed agency established by Public Law 99-661 on November 14, 1986. The Scholarship Program honoring Senator Barry Goldwater was designed to foster and encourage outstanding students to pursue careers in the fields of mathematics, the natural sciences, and engineering. The Goldwater Scholarship is the preeminent undergraduate award of its type in these fields.
Since its first award in 1989, the Foundation has as of 2018 bestowed 8,132 scholarships worth approximately $65 million.