Gao Hong Celebrates 50 Years of Performing
St. Paul Mayor Melvin Carter honors the Carleton music faculty member's outstanding career by officially naming April 3, 2022, "Gao Hong Day"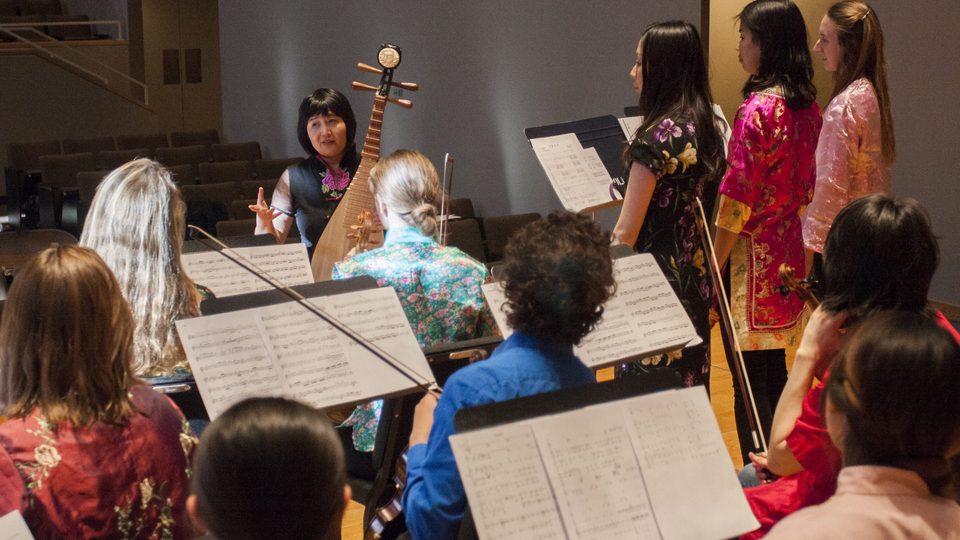 Melvin Carter, mayor of the City of St. Paul, has officially proclaimed April 3, 2022, as "Gao Hong Day." Named in the proclamation as "one of the world's finest pipa players," as well as a "composer, improviser and educator," Gao Hong's accomplishments span a wide range of musical abilities, and none are more familiar to the Carleton community than her 21 years of teaching at the college. As senior lecturer in Chinese musical instruments and founder and director of the Chinese Music Ensemble, Gao is an established and beloved member of the music department at Carleton. Her admiration for her own teacher, the late Lin Shicheng, no doubt contributes to Gao's passionate dedication to her students. Her performance at St. Paul's Ordway Concert Hall on April 3 honored what would have been Lin Shicheng's 100th birthday, along with celebrating Gao's 50 years playing the pipa.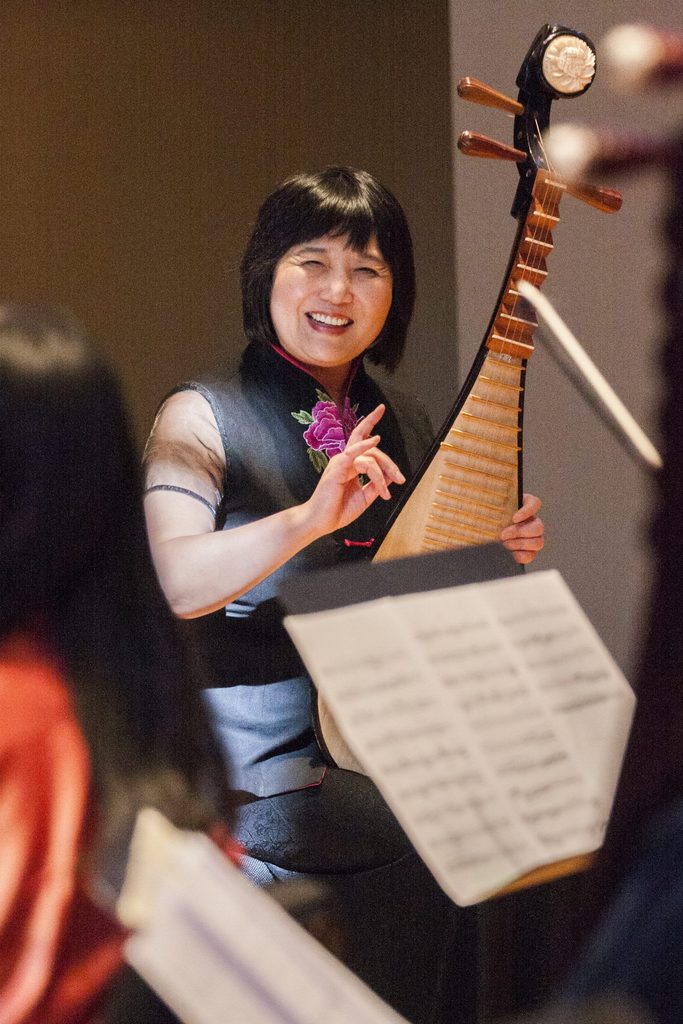 "Artists like Gao Hong are part of the rich mosaic that make up Minnesota's dynamic art scene," Senator Amy Klobuchar wrote in response to Mayor Carter's proclamation, "showcasing the ingenuity and rich, diverse talent of artists and creators from Minnesota and across the globe." Gao's multifaceted Ordway performance lauded this connection to the state as well, as she featured a lineup full of Minnesota-based musicians for her accompaniment.
Her distinctive style of composing and improvisation doesn't only stem from her time in Minnesota, however.
"Gao Hong's collaborative spirit has led her to bring the traditional elements of Chinese pipa music to the genres of jazz, blues, baroque, Arabic, Japanese, gospel, bluegrass, Indian, pop, rap, and symphonic music," Mayor Carter said, "building cross-cultural bridges and breaking down racial barriers."
As a musician of high renown in Northfield, St. Paul and around the world, Gao consistently acts as an artistic ambassador for Chinese music and international music in general, bringing diverse and vibrant sounds to Minnesota communities and transforming the lives of everyone who hears her play.
Gao thanks President Alison Byerly, Dean Gretchen Hofmeister, Director of the Arts Steve Richardson, Department of Music Chair Andy Flory, Professor Melinda Russell, and all the faculty and students who have supported her throughout her years at Carleton.
Read the Star Tribune's feature story on Gao Hong celebrating 50 years of playing the pipa.
---
Erica Helgerud '20 is the news and social media manager for Carleton College.