From here to Carnegie Hall: the evolution of pianist Matthew McCright
Carleton piano lecturer and concert pianist Matthew McCright will make his Carnegie Hall debut on Friday, Nov. 22.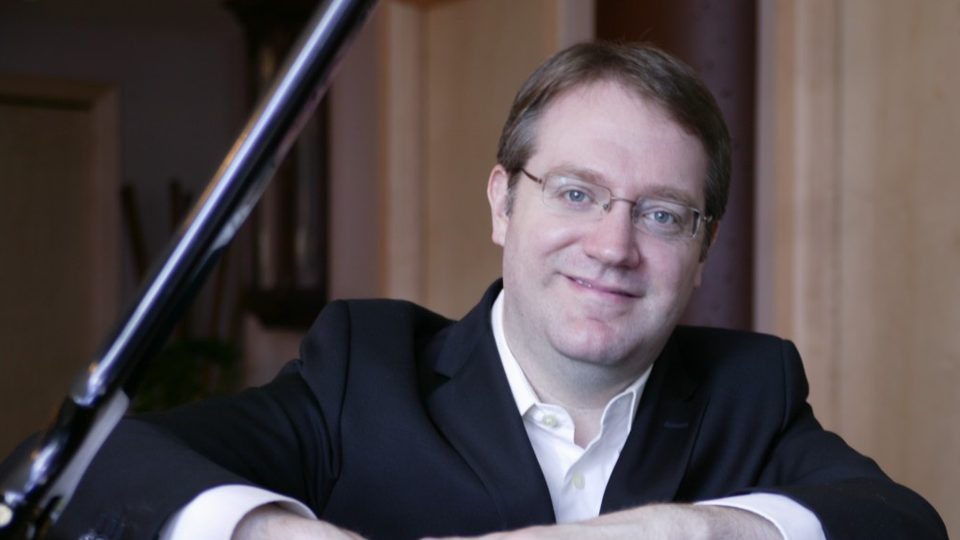 Carleton piano lecturer and concert pianist Matthew McCright will make his Carnegie Hall debut on Friday, Nov. 22. Thrilling audiences and critics alike with imaginative programming that places the greatest piano repertoire alongside the music of today's most innovative composers, McCright has recorded six albums and has performed extensively throughout the United States, Europe, Asia and the South Pacific as a piano soloist and chamber musician. We sat down with him to talk about his musical journey from childhood to Carnegie Hall.
---
Matthew McCright was about 10 years old when, at a dinner party, he found a piano tucked away in a small room at a family friend's house.
"I kind of started picking out tunes on it," he remembered, "then I stopped the dinner party and everyone came wandering in, because usually when kids approach a piano, they start banging away—but I wasn't. My parents still tell me that I was thoughtful and inquisitive [playing the piano]."
"On the way home, they asked me if I wanted lessons," he recalled. "That's kind of where it started."
And so, McCright's journey began. After taking lessons from a neighborhood piano teacher in his hometown of Greenville, Pennsylvania, McCright quickly developed under the tutelage of Nancy DeSalvo, a piano professor at the local Thiel College.
"I've always loved music of all types, so I knew that I wanted to be a musician," he said, "but I didn't know if I wanted to be a concert pianist until I started playing and being taught at a sophisticated level."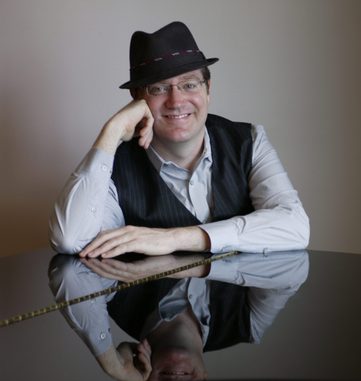 After four years of lessons, McCright followed DeSalvo to Westminster College (PA) to pursue a bachelor's degree in piano performance.
"I never looked back then, and now I can't imagine what life would be like [if I wasn't playing]," he said.
After completing his Bachelor of Music degree, he continued on to earn a Master of Music in piano at the College-Conservatory of Music at the University of Cincinnati, and finally a Doctor of Musical Arts in piano performance from the University of Minnesota.
A performer and a teacher
Now, McCright leads a double life as a concert pianist and lecturer. He has developed a special passion for teaching students.
"I had a non-traditional path," he said. "My teachers let me explore—pretty freely—the repertoire that wasn't what I was 'supposed to play' (the usual steady diet of the Bachs and Mozarts)."
When he started listening independently and bringing in new music to his lessons, "[My professors] didn't stop me," he said. "I've found that this curiosity is something that I can unlock in my own students."
Of course, McCright recognizes that most students at Carleton will not pursue playing piano professionally. Yet for him, teaching Carleton students is stimulating.
"There is an inquisitiveness and curiosity about what [my students] are doing in relation to the piano," he said. "For me, this is just as alluring as traveling and playing concerts in interesting places. I find that now, my life is totally balanced between [performing and teaching], and I don't think I would want to change that."
A venue made for legends
When asked about his upcoming concert at Carnegie Hall, McCright acknowledged its significance: "There is something associated, globally, with hearing that name," he said.
Without a doubt, Carnegie Hall is one of the major centers, if not the center of classical music. All the major orchestras in the world, as well as all the major soloists, perform there.
"I've played many times in New York City, in venues of different sizes," McCright said. "But [Carnegie Hall] is the crown jewel in that city, and arguably in the United States."
Even for a veteran like McCright, the venue holds something special.
"There is something about walking into a place where the very legends of piano-playing of the 20th Century—the ones that we mythologize a little bit—played," he said. "You definitely feel the weight on you, but it also means that I get to add my name to that roster. It's a lot, but it also feels very rewarding."
A contemporary perspective
At Carnegie Hall, McCright—who is renowned for his work with contemporary composers—will showcase eight contemporary pieces written by eight living composers.
His immense interest in contemporary music was cultivated throughout his musical education. As an undergraduate student, McCright was mentored by pianist and contemporary music specialist Lisa Moore, which led him to explore the possibilities of new music. Later, in graduate school, he met a number of interesting composers—many of whom are now his friends.
"They read poetry, they were going to experimental theatre and they weren't just talking about the latest Schubert recording, which all my piano colleagues were talking about," McCright reflected. "[Composers] weren't thinking about that; they were thinking about life, art and were trying to discover their own voice."
Working with living composers opens up possibilities for a performer like McCright. "You can literally pick up the phone and call them to ask about particular musical ideas or passages, which you cannot do with a piece by Chopin," he said.
With contemporary music, often times the role of the composer and the performer is a lot less static.
"When you are directly involved in a collaborative project like this one at Carnegie Hall, there is a lot of give-and-take," McCright reflected. "Sometimes you can really butt heads."
For example, the composer may write something technically impossible to play. "Sometimes tempo is like a dream for them," McCright said. "They really are expecting too much out of a pianist. In these cases, [composers] are very willing to negotiate; they might thin out the texture to keep the forward motion, or they might keep the collection of notes while slowing it down because the notes are what's important."
Another factor is that in traditional pieces, there are hundreds of recordings and interpretations available to listen to and study. "With new music," McCright said, "there isn't that tradition; I'm literally sifting history."
While often thrilling, premiering a piece puts an immense amount of pressure on the performer.
"It's exciting, but also terrifying because if there are other pianists in the audience, I may be the one that makes or breaks whether this piece survives beyond me—it's a lot of responsibility," he said. "I need to make sure that I do my utmost, because [the composition] literally could die with me."
A new concert experience
McCright believes that contemporary music can address the traditional struggles of classical music as a genre.
"Popular music stays current, but classical music seems to stay in a capsule," he said. "What I see as the hope for contemporary music is that there is much more cross-genre composing happening."
He points to the growing breed of 'art music' composers who have grown up listening to hip-hop, popular music, world music, jazz, and other stylings.
"Concerts don't have to be a buttoned-up affair where we sit quietly in a dark hall with a big separation between the performer and the listener," he said. "We are more nimble; we can flip the script and say, 'Hey, we'll go play some sets in a bar' just like jazz musicians have done forever."
By exploring the many possibilities of contemporary music, and by pushing the frontiers of traditional practice of classical music, McCright believes that "people will end up coming away with a different experience of what classical music just might be."
---
Event Details
Composer's Voice Featuring Pianist Matthew McCright
8 p.m., November 22, 2019
Weill Recital Hall at Carnegie Hall
154 W 57th St., New York, NY 10019

Tickets are $25 and can be purchased online at carnegiehall.org
For more information, visit: www.matthewmccright.org