Dr. Gregory Pence to deliver convocation at Carleton College
Pence is a renowned bioethicist, philosopher, author and speaker.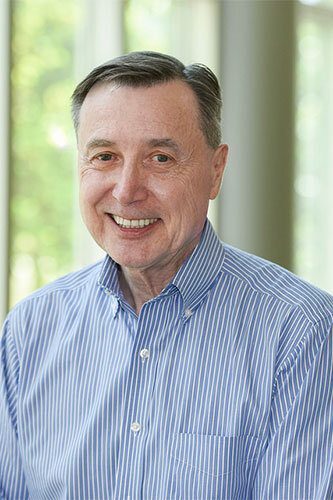 Dr. Gregory Pence—bioethicist, philosopher and author—will deliver the convocation address on Friday, Jan. 20 from 10:50 to 11:50 a.m. in Skinner Memorial Chapel. 
Pence is a professor of philosophy at the University of Alabama at Birmingham (UAB). He served as chair of the department from 2011 to 2017. His textbook "Medical Ethics" is still a bestseller at nine editions and nearly 33 years after its original publication. Pence coaches the UAB Bioethics Bowl Team, which won the National Championships in 2011, 2015 and 2019.
Well known for his defenses of humane biotechnology, he is an advocate for genetically modified crops and cloning. He has testified before the U.S. Congress and the California State Senate against bills criminalizing cloning. He has also spoken in defense of cloning on the CBS Morning Show and CNN.
A respected writer and speaker, Pence has published more than 70 op-eds in publications such as The New York Times, Newsweek, Los Angeles Times, Wall Street Journal and The Chronicle for Higher Education. He was awarded UAB's Ireland Prize for scholarly distinction in addition to the school's Ingall's and President's teaching awards. Pence has also given many endowed lectures in bioethics at universities across the globe, including in England, China, Switzerland and Israel, among others.
Pence earned his B.A. at the College of William and Mary, and his M.A. and Ph.D. at New York University.
---
Carleton convocations are free and open to the public. Find upcoming events and archived recordings on the convocations website. For more information, including disability accommodations, call (507) 222-5461.