Donation to fund Old Music Hall renovations, create new home for political science department
Carleton College's Old Music Hall will soon become Hasenstab Hall thanks to the generosity of Michael Hasenstab '95 and Mary Ann Hasenstab.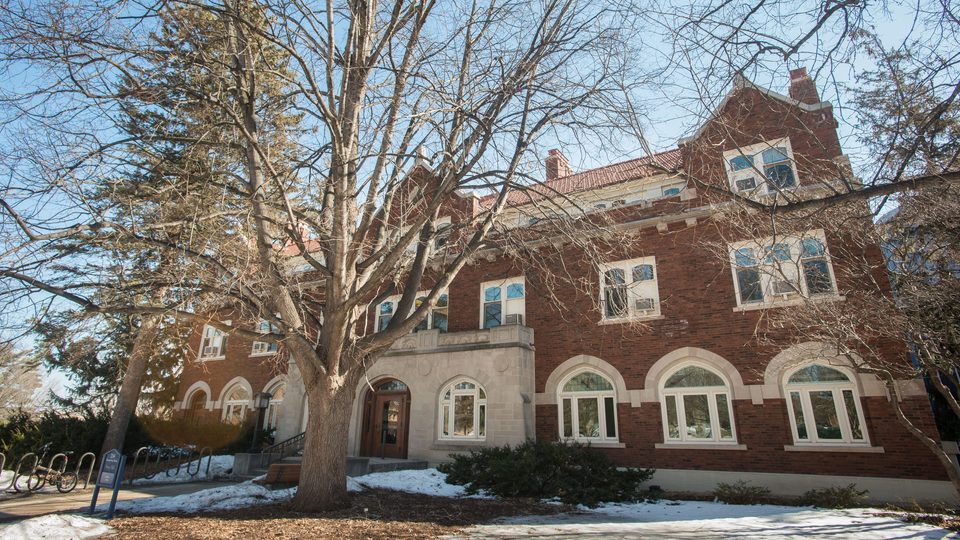 Carleton College's Old Music Hall will soon become Hasenstab Hall thanks to the generosity of Michael Hasenstab '95 and Mary Ann Hasenstab. Their undisclosed gift will provide funding for the full cost of renovations to the 107-year old building.
A member of Carleton's Board of Trustees, Michael Hasenstab studied political science and international relations at Carleton and now serves as executive vice president and chief investment officer for Templeton Global Macro. Once completed, Hasenstab Hall will become the home of Carleton's Department of Political Science.
"I'm humbled and excited by Michael and Mary Ann's gift and what it will mean for our Department of Political Science," Carleton President Steven Poskanzer said. "A wonderful and forward-looking new home for this distinguished department will let us ensure that its programs continue to be a jewel in Carleton's crown."
Michael Hasenstab has credited his academic experience at Carleton with helping to set him up for success as an investor, telling Forbes in 2015 that the late Roy Grow, his international relations professor, helped him "look behind the scenes…and understand that political complexities drive certain outcomes."
This undisclosed gift allows the Hasenstabs to make their own lasting impact on the college.
"At Carleton, I developed a foundation of knowledge and a way of critically looking at the world that has been essential to my professional growth," Michael Hasenstab said. "Mary Ann and I are fortunate to be in a position to support Carleton's continued excellence in preparing future global leaders, in part by ensuring they have the opportunity to learn in the best academic environment possible."
The Hasenstabs' gift was made as part of the Every Carl for Carleton campaign, which was launched in October 2018 with a $400 million fundraising goal. Among the priorities of the campaign is an effort to enhance teaching and learning through facilities that reflect changes in teaching methods, new technologies, and the demand for more faculty-student research opportunities and academic collaboration across disciplines.
"This dedicated space for political science and international relations in the heart of campus will have a profound impact on our students and faculty," said Devashree Gupta, professor and chair of political science. "We are excited to have more flexible spaces for classes, research and collaboration, and are thrilled that the Department of Political Science gets to call Hasenstab Hall home."
Renovations on Old Music Hall are set to begin in the 2021-22 academic year. The building is currently being used to temporarily house departments displaced by renovations to Olin Hall, and will do the same for those displaced from Laird Hall during planned renovations there beginning this summer.
Carleton's Facilities Master Plan, adopted in 2014, is available online.