Current and former Carleton professors premiere new choral works in Finland
Rob Hardy and Alex Freeman's four musical collaborations will continue to be performed throughout 2022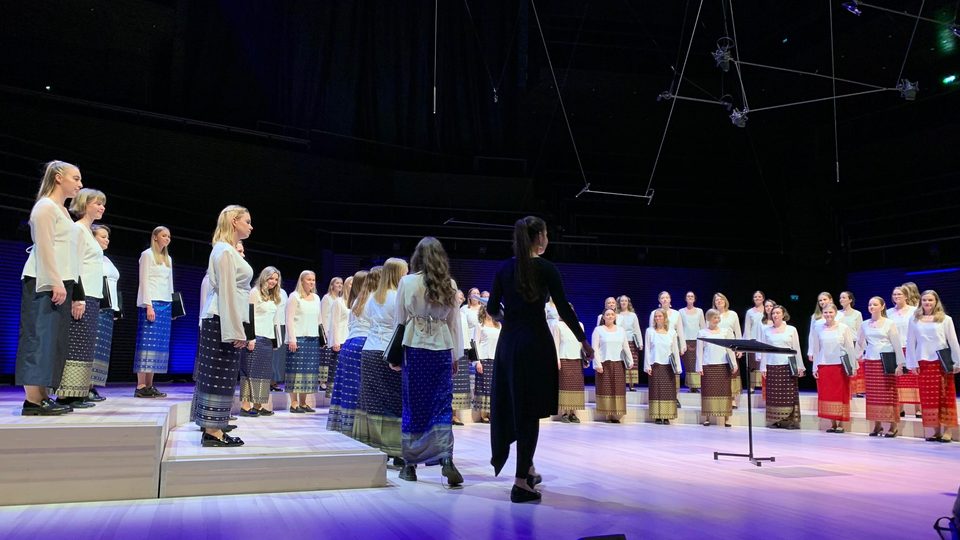 First-ever Northfield poet laureate Rob Hardy, current visiting assistant professor of classics, and composer Alex Freeman, former assistant professor of music in composition, premiered their first choral work together in Finland on April 4, 2022, titled "Sidereus Nuncius." Performed by the women's chorus Akademiska Damkören Lyran as part of their 75th anniversary concert, "Sidereus Nuncius" is one of two pieces by Hardy and Freeman inspired by the writings of Galileo Galilei.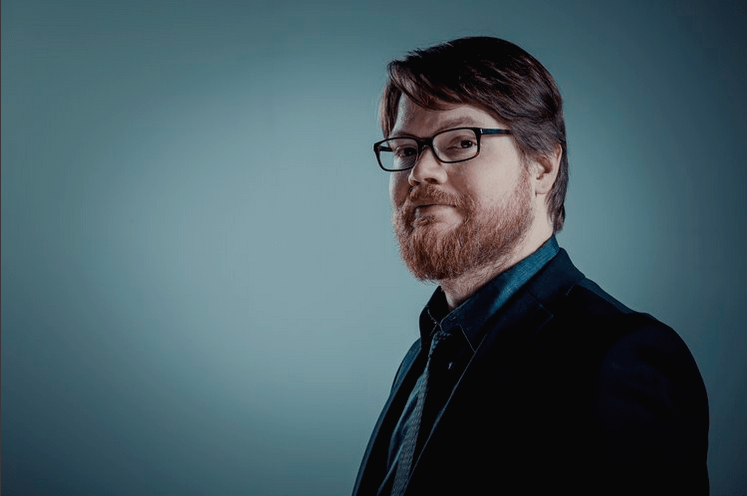 "For this project… I set out to read Galileo's writings with an eye for finding snippets of already poetic prose that I felt I could set to music," Freeman wrote in his program notes for "Sidereus Nuncius." "My original approach was to take the raw scientific texts of Galileo's treatises and formulate my own kind of libretto—a mosaic of sorts—with the fragments I found to be poetic. But the further in I got, the more I realized I needed a core of solid poetry as an anchor for the fragments from Galileo's words."
For that anchor, his first thought was a fellow artist with a connection to Carleton, Hardy, and he sent Hardy his ideas and some music fragments to see if he would be interested in collaborating.
"Rob Hardy is a poet who has a knack for framing or slightly enhancing a line of everyday prose into something that emotes and expresses in a richly poetic way," Freeman said. "I sent my ideas… and his almost immediate response was two fully worked out poems. [His writing is] the heart of the piece."
The text of the finished "Sidereus Nuncius" consists of one of those poems by Hardy, interspersed with excerpts from Galileo's book of the same name. This fusing of different writings is why Freeman considers the lyrics accompanying his music to be a collaborative effort between Hardy and Galileo.
"There is a poem at its core that was inspired by a selection of Galileo's writings," he said. "Fragments of those writings frame and illuminate that poetry. We hear Galileo, Hardy, then Galileo again. But the two merge and are layered at times and infused into each other."
This fusion Hardy and Freeman have created is popular in its own right. In its review of the April premiere of "Sidereus Nuncius," Finland's Swedish-language newspaper, Hufvudstadsbladet, said the piece was "without a doubt the highlight of the evening's program."
"A Field of Stars," the other of the two pieces inspired by Galileo's writings, is written for men's chorus and includes Hardy's poem, "Invocation: The Galilean Moment," with quotes from Galileo about his studies of the sun. The piece will premiere May 7, 2022, in Finland, sung by Akademiska Sångföreningen as part of KRAFT, a "contemporary choral concert and audiovisual artistic experience," according to the chorus' website.
The additional two pieces Hardy and Freeman co-produced will be premiering in Finland in the fall of 2022, and the texts for both are based primarily on Hardy's original poetry.
The finale of Freeman's choral symphony, planned for a Nov. 11, 2022, premiere, includes a setting of Hardy's poem, "Ghostlight," and the final work, to be performed Nov. 12, 2022, by mixed chorus Kamarikuoro Audite, is called "Light" and is a setting of the final poem in Hardy's newly published chapbook, "Shelter in Place."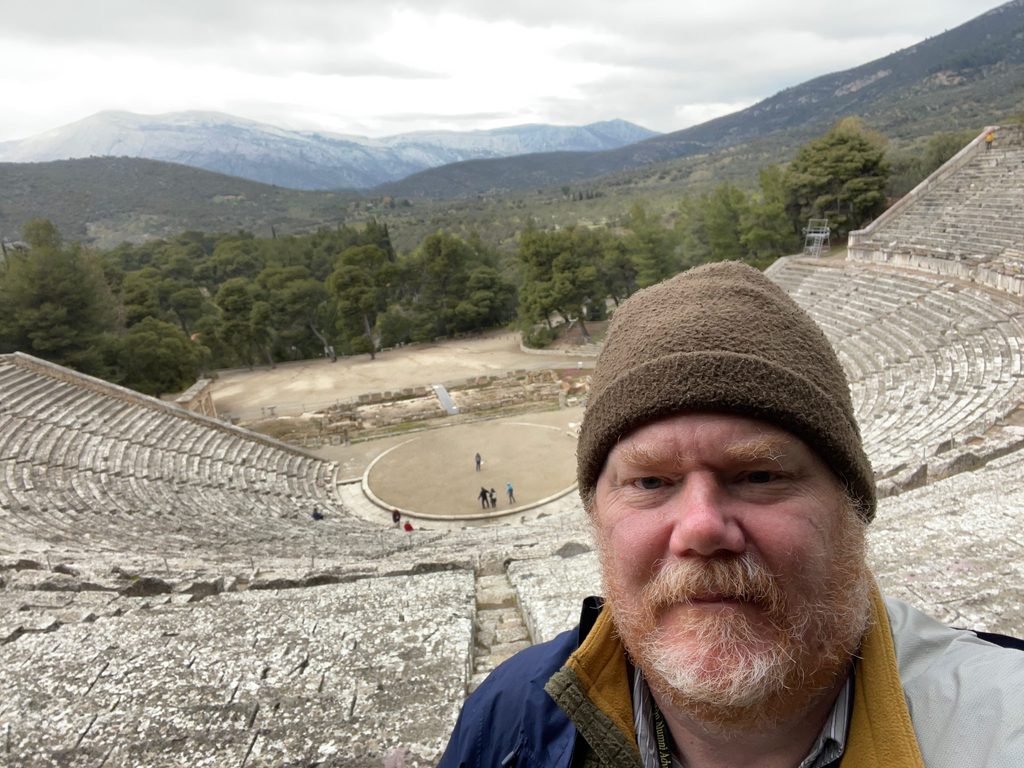 Freeman and Hardy are both eager to praise the other when it comes to their collaborations, and their harmonious team dynamic is apparent in the quality of the music they create together.
"It has been a dream come true to work with Alex on the four choral works that are being premiered in 2022," Hardy said. "I hope we'll have more opportunities to work together. Alex is an absolutely brilliant composer. His music beautifully enhances the words, and brings out all of the rhythmic and melodic potential of the poetry."
To learn more about times and locations for the premieres, and to listen to Freeman's other compositions, visit his website. For more information about Hardy's poetry and academic work, visit his website.
---
Erica Helgerud '20 is the news and social media manager for Carleton College.